Total of 1 carriers in
West Springfield
All Points Movers
West Springfield

West Springfield, MA

3.80
6

Years in Business

2

Trucks

10

Workers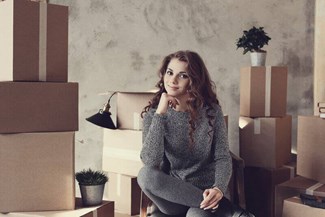 West Springfield Movers
Technology has simplified our daily tasks in so many ways. Moving is one of the most challenging tasks that has been simplified, thanks to platforms such as iMoving. iMoving is a moving facilitator with an online platform where you can plan your move. You just have to log into their website with your mobile phone or internet access device.
The steps are simple. You have to key in your move details, compare rates, check reviews before selecting your preferred moving company. One area that is well catered for is West Springfield, Massachusetts. You will get the best moving companies in  West Springfield easily through our online platform.
Movers on our platform have all it takes to ensure your relocation to this beautiful city is successful. They are highly vetted to ensure they have the necessary documents, which include a certificate of insurance and operating license from the relevant authorities. 
A two-year work experience is the other thing we consider for movers that wish to partner with us. You are guaranteed quality service if you choose a mover in West Springfield from our platform.
Our Service Charges
The amount we charge for the moving services offered depends on a wide range of things. Moving distance is one of the things we consider to determine your quote. Local moves are cheaper compared to interstate moves. You are also likely to pay more if you have a lot of belongings to carry.
Our platform has a moving cost calculator that can help you get a quote and determine your budget. It is easier to use because you will only be required to feed in some key moving details to determine the amount you will pay for such a service. Getting a quote is a simple process that will take less than a minute. How about you choose iMoving for the best and affordable moving services in West Springfield.
Why Insurance Matters to Us?
A certificate of insurance is one of the things we consider when recruiting moving companies in West Springfield that intend to work with us.
This is essential for the safety of our client's goods. Losing your items while on transit is one thing that may leave you counting losses.
You don't have to worry when you choose an insured company to help you complete your move. This is because you will get compensation for the goods you lose while in transit.
Damage to your items, especially the fragile ones, is something you are likely to experience when moving. You don't need to worry because you are well covered when you choose an insured company to complete your move.
Moving companies also stand to benefit when they get insured. Compensating clients for damages or other expenses on their items may prove to be very costly. You are likely to spend less if your moving company is insured.
iMoving is the right platform for clients looking for the best moving services in West Springfield. You will have everything sorted out when you choose an insured mover.
Reasons to Choose iMoving
iMoving is one of the best moving facilitators with a wide range of movers. You will get many movers from various states who are ready to make that move successful. There are several benefits you will enjoy when you choose us for your move to West Springfield. They include:
Good Customer Service
Ensuring you get the best service from us is one of our top considerations. We are always ready to help you when experiencing several challenges with your move through our platform.
iMoving has an active customer service that is ready to attend to your needs. You can easily reach out to us through our contact lines and social media networks that are active 24 hours a day.
Work With Experienced Movers
If you are looking for experienced moving companies in West Springfield, then iMoving is the right platform to visit. One thing we consider when vetting moving companies is their level of expertise.
To work with us, they must have been in the industry for at least two years. The kind of expertise they bear is essential in ensuring your items get to their preferred destination safely.
Affordable Moves
iMoving can help you get the most affordable West Springfield movers. Rather than approaching moving companies in person and paying more without a clear quote, you can use our platform to get the most affordable West Springfield moving services.
The cost calculator option on our site makes it easy for you to get a quote of what you are likely to spend on your move. This will save you from random quotes or getting overcharged by different moving companies. iMoving offers a money-back guarantee if anything happens to your belongings while on the move.
Work with Insured Professionals
Choosing an insured company for your move is another essential step you can make. This is vital if you don't want to lose all your items during transportation and fail to get compensation.
One of the things we ask from movers during the vetting process is a certificate of insurance. This is to ensure that our customers are adequately compensated in case of damage or property loss. If you are looking for an insured mover in West Springfield, iMoving is the right platform to visit.
Extra Services
There are other services you may need during the moving process. A perfect example is disposing of specific items you don't find useful in your residential or commercial environment.
We offer disposal services to help you get rid of the junk or unwanted items in your home when you complete your move. iMoving also provides storage services.
This is ideal for those who have a lot of items in their homes or offices and want to get rid of them. We have the best storage facilities where you can keep your bulk items.
They are well secured and designed to keep both perishable and non-perishable goods. You will never go wrong when you choose a mover in West Springfield through iMoving.
Moving Tips from iMoving
Carrying out the right practices before, during, and after your move is essential. The following are tips you should follow to have a stress-free move.
Plan Your Move Early
You should start planning early to avoid the stress experienced when you choose to move at the last minute. Start by packing some of your items and looking for different materials that may be essential for your move.
You can also organize your mover days or a week before the actual moving date. This will help to ensure you have a smooth time before the whole process. Moving services in West Springfield available on iMoving are the best choice once you are done planning your move.
Pack and Label Your Items Correctly
It is another essential thing you should do. Packing your items correctly is vital for a smooth move. Moving boxes are the right items to use for your packing. There are different types you can try out. iMoving through different West Springfield moving services can provide you with the best boxes to pack your items. Moving boxes we provide include:
Small Box
Medium Box
Large Box
X-Large Boxes
Hanging Wardrobe Box
Lay Down Wardrobe Moving Box
Dish and Cup Packs
Mattress Box
Picture and Mirror Boxes
The kind of items you intend to carry will help you choose the right type of box. You should also get the correct numbers to have a smooth move. Fragile items should be handled with care to reduce their chances of breaking or getting damaged. You should pack them in special boxes filled with materials that lower their chances of breaking.
Apart from packing, it is important to ensure that all your boxes are correctly labeled. This may turn out helpful during the packing and unpacking process.
You will have an idea of what items should be unpacked first and what should follow. Labeling your things also makes it easy for you to handle fragile items with much-needed care. West Springfield moving companies on our platform can assist with the labeling of your items.
Identify Your Moving Needs
There are a lot of things you may need for a successful move. You need to identify them to have an easy time relocating to your new spot. Moving needs may vary from one person to another. You will come across several people with more commodities compared to others.
This means a bigger truck is needed for a successful move. The other area where your needs may vary is in the other extra services you may need.
You should look for a company offering additional services that may prove pivotal for your move to a specific region. iMoving will link you up with the best West Springfield moving companies providing other services. Get to understand your needs better to know the right companies to choose from our platform.
The good thing about the iMoving site is that it is perfectly designed for both mobile and PC users. You will have an easy time selecting a mover and planning your move.