Total of 1 carriers in
Lee's Summit
Point Blank Moving
Lee's Summit

Lee's Summit, MO

4.40
1.5

Years in Business

2

Trucks

10

Workers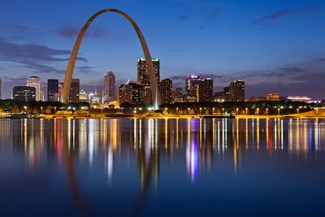 Lee's Summit, MO Movers
On the southeastern border of Kansas City lies Lee's Summit. This suburban city offers residents a low cost of living, good schools, and a variety of outdoor activities. If you are planning a Lee's Summit move, you will need to find reliable movers in Lee's Summit, MO to help with the transition.
iMoving can help you get quotes from the most reliable moving companies in the area so that you can compare and choose the perfect one for your needs. Each of our moving partners is internally vetted by our team of experts based on their licensing, insurance, customer reviews, and more.
Check out how easy it is to use iMoving to find local and long-distance movers to complete your Lee's Summit move.
Find Reliable Local Movers in Lee's Summit
Search iMoving's database of fully licensed local movers in Lee's Summit, MO with just a few clicks. Our online search tools make it easy to find and compare moving services from the area's best professional moving companies. With details about their services, pricing, and customer reviews all in one place, you can make an informed decision about which local mover is right for you.
Remember that when looking for local moving companies in Lee's Summit, MO on iMoving, it is essential to be as detailed as possible during the quote process. This will ensure that you find a moving partner fully capable of meeting your specific needs and budget - saving you valuable time, energy, and stress on your move.
Find Reliable Long-Distance Movers in Lee's Summit, MO
Whether it's from the other side of Kansas City, a neighboring state, or across the country, you will need to find reliable long-distance movers in Lee's Summit, MO to ensure your belongings are loaded, transported, and unloaded with care.
When you use iMoving to find long-distance moving companies in Lee's Summit, MO, we help take the guesswork and hassle out of the equation. We only work with fully licensed and insured long-distance moving companies with a proven track record of providing outstanding service at a fair price.
Each moving partner on our database offers transparency in its pricing, so you can be confident that the quote you receive is all-inclusive and accurate. And, with our money-back guarantee for movers hired through our online booking system, you can move with confidence knowing that your long-distance move is protected in case you experience any issues.
Estimating the Cost of Movers in Lee's Summit, MO
Staying within a moving budget is essential to having a successful and stress-free move. Considering that local and long-distance moves can range between $500-$8000, it is important to get an estimate of how much your move will cost before hiring a moving company.
If you are planning a full-service move that handles everything, including loading, transport, and unloading, you will want to make sure you have accurate item weight and mileage details to ensure a precise moving quote. Additionally, you will want to account for extra services that can add to the total cost, such as packing, storage, access fees, and car transport.
To see exactly what your moving needs will cost so you can compare moving quotes more easily, use our moving cost calculator to determine the potential total costs of a Lee's Summit move.
Essential Tips When Moving To Lee's Summit
Lee's Summit is located in the Kansas City area, making it an easy place to get to and from thanks to the city's many interstate roads. For fast moves, consider setting a moving date during the spring and summer months when Lee's Summit weather is mild and road conditions are more amenable to moving trucks.
For more detailed information about moving essentials to consider, read and download our moving checklist covering everything from picking the right moving date to preparing your belongings for transport.
Whether it's a short, simple move or an intensive long-haul move, iMoving has the resources and tools you need to make the process easy and hassle-free. With our network of top-rated local and long-distance moving companies near you, we can help find the right mover for your specific needs - ensuring your move is smooth, stress-free, and affordable.