Total of 1 carriers in
O'Fallon Township
Sebastian Moving St. Louis
O'Fallon Township

O'Fallon Township, MO

4.20
8

Years in Business

1

Trucks

14

Workers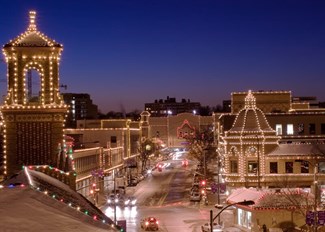 O'Fallon Township, MO Movers
The largest suburb of St. Louis, O'Fallon Township offers residents a variety of activities, attractions, and, of course, top class professional moving services. If you're planning on relocating, you'll need to find movers in O'Fallon Township, MO that can handle the rigors of local or long-distance moves.
With iMoving, you won't have trouble finding movers with tons of experience handling any type of moving services needed to get you to or from O'Fallon Township. Our team of moving experts has diligently curated a list of the best moving companies in the area, so you can easily compare services and prices to find the perfect fit for your budget and needs.
Learn more below about how iMoving makes it easy to find professional local and long-distance movers quickly and easily.
Find Professional Local Movers in O'Fallon Township, MO
Just because you are making a local move with the O'Fallon Township area doesn't mean you should sacrifice quality or customer service. In fact, you should expect the same level of professionalism from your local movers as you would from any other type of moving company.
iMoving only works with the most qualified and experienced local moving companies in O'Fallon Township, MO. We make sure that each mover on our platform is properly licensed and insured so that you can have peace of mind knowing your possessions are handled by reliable movers.
Additionally, we only connect you with local movers in O'Fallon Township, MO that have a proven track record of providing excellent customer service. We know that the key to a successful move is open communication and a dedication to meeting the customer's needs, so we make sure our partners live up to these standards.
Find Professional Long-Distance Movers in O'Fallon Township, MO
While local moves are typically less complicated than long-distance moves, it's important to find professional long-distance movers in O'Fallon Township, MO that you can trust. In addition, these moves often require more coordination and planning, so it's essential to find a mover with the experience and resources needed to execute a successful relocation.
On iMoving, you can search for, compare, and even hire professional long-distance moving companies in O'Fallon Township, MO using our online booking platform. SSL encrypted for secure transactions, the iMoving is a one-stop shop for finding all of your moving needs.
Once you have found and booked your movers, you can enjoy full control over the process using our online dashboard. From here, you can track the progress of your move, communicate with your movers, and even make changes to your reservation if needed.
How to Calculate the Cost of Movers in O'Fallon Township, MO
Calculating the cost of movers is always tricky. Not every type of move is priced the same, so you'll need to understand your specific moving needs to get the most accurate pricing information. While additional services may alter the final price, you should expect to pay no less than $300 for a local move and no less than $2500 for a long-distance move.
To estimate the potential costs of optional or required moving fees such as packing, storage, multiple stairs, and more, use our moving cost calculator. This handy tool will provide detailed insight into potential moving costs by considering the weight of your items, the distance being traveled, and the specialized requirements that come with your move.
What to Know When Moving To O'Fallon Township, MO
Whether it's from across town or the other side of the country, you can rest easy knowing that O'Fallon is a pretty easy place to get to. Many interstates run through the area, and parking for moving vehicles is easier to find than in other cities around the USA.
Additionally, be advised that local law enforcement strictly enforces street sweeping rules, so make sure you don't accidentally park your moving truck in a space that's not allowed on certain days. For more information about moving essentials that shouldn't be overlooked, check out our detailed moving checklist.
Use iMoving to make your move seamless and stress-free. With our online tools that make booking, organizing, and controlling your move easier than ever, you can focus on what really matters - enjoying your new life in the city.