Total of 1 carriers in
Clinton Hill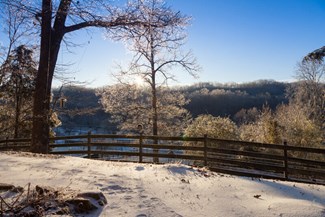 Clinton Hill, NY Movers
Situated in Brooklyn, Clinton Hill is a neighborhood known for its grand brownstones, tree-lined streets, and proximity to some of the best shopping and dining in the borough. If you're planning a Clinton Hill move, you'll want to find a reputable moving company to help you with the transition.
But finding the best movers in Clinton Hill, NY can be challenging with the many options available. Without first understanding, the specifics of your move, finding and hiring the best movers for the job could be a time-consuming and frustrating process.
To save you the trouble, we've put together this guide on how to find the best movers in Clinton Hill for your upcoming move.
How To Find The Best Local Movers in Clinton Hill, NY
To find the right moving services, you need to understand whether your move may be considered local or not. Local moves are determined by the distance of the move and are typically within a 100-mile radius of the starting point. However, some movers consider local moves to be under 50 miles or as much as 400 miles from the starting point.
So ultimately, to find the best local movers in Clinton Hill, NY you'll want to look for companies that specialize in short-distance moves within Brooklyn or even just within New York City.
When you want to find the best local moving companies in Clinton Hill, NY, look for necessary qualifications like a DOT number and insurance. Federal and state government entities regulate these two factors to ensure that moving companies are safe and reliable, which is especially important since you'll be trusting movers with your belongings.
How To Find the Best Interstate Movers in Clinton Hill, NY
Moves that require crossing state lines or fall outside of the maximum distance to be considered a local move will be deemed an interstate move. If you need to find the best interstate movers in Clinton Hill, NY, you'll want to look for ones that offer the same safety qualifications as local movers - like a DOT number and insurance.
If you're looking for interstate movers, it's best to find companies that specialize in this type of move specifically since they will have the experience and resources necessary to complete a successful out-of-state relocation.
At iMoving, we make it super easy to find reliable interstate moving companies in Clinton Hill, NY. Using our secure online booking system to pay for full-service movers or per item moving services, we can help you find the best moving company for your budget and needs.
How to Estimate the Cost of Movers in Clinton Hill, NY
To best estimate the cost of movers, use our moving cost calculator. This free online tool will help you estimate the cost of your move based on a few simple factors - like the size of your home, the distance of your move, and the services you'll need.
If you're looking for an even more accurate estimate, you can always request a free in-home or virtual moving quote from one of our partner companies. Local movers typically charge by the hour with services, including moving labor and a truck to load, transport, and unload your belongings. On average, people pay anywhere from $400-$3000+ for local moving services in Clinton Hill.
Long-distance moves are charged at a flat rate, with most costing between $2500-$7000+ depending on the exact services and distance of the move.
What To Know When Moving To Clinton Hill, NY
Being located in Brooklyn, chances are that the building you are moving to has an access fee that the moving company charges for using the freight elevator or multiple flights of stairs. This can range from $100-$500 or more and is typically required for all moves into Clinton Hill.
In addition, be aware of street parking as it can be challenging to find a spot - especially on weekends. You can read and download our moving checklist to get more information on potential required costs and other critical moving factors that shouldn't be overlooked.
iMoving offers a great way to find, compare, and hire the right movers for your needs and budget. With considerations for access fees, moving services, and several other factors, we can help you get an estimate for your move and even schedule it all in one place.