Total of 1 carriers in
Green Island
Mack's Moving
Green Island

Green Island, NY

4.60
8

Years in Business

2

Trucks

7

Workers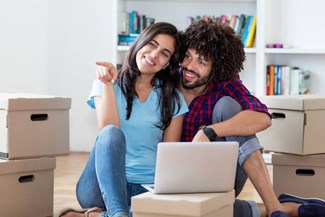 Green Island Movers
Are you thinking about moving to the famous town of Green Island in New York? There are plenty of moving companies within the region you can use to finalize your move. iMoving can connect you to different moving companies in New York. We are a moving enabler that has partnered with a wide range of movers in New York. iMoving has an online platform that is easy to navigate, and you can use it to plan your move.
How it Works?
Our platform has made it easier for you to plan your move. You first have to sign up on our platform by keying in your name and email address to log in. The next step is to create an inventory before planning your move.
Planning that move is simple. All you have to do is key in your move details before comparing rates between different movers. You can then go through reviews from different people who have managed to use iMoving.
This will give you a rough idea of the best moving company in Green Island. Select your move and finish your booking once you are done with everything. It is that simple.
Why Choose iMoving?
iMoving is one of the best facilitators that can link you with the best moving services in Green Island. We have partnered with highly-reputable Green Island movers that have to undergo thorough vetting before they are listed on our platform. Documents and qualities we look out for include:
Insurance certificate
A license from the transportation department, local state government, and other relevant authorities
2-Year experience in the business
Reputation
We look into the history of moving companies in Green Island that plan to partner with us to ensure they have no previous negative records. Excellent customer service is something we value most.
iMoving is here to ensure your goods get to their preferred destination safely. We work closely with the best moving services in Green Island that have the required expertise in packing and handling fragile items.
You don't have to worry about the safety of your items when you hire a mover in Green Island from our platform. Our communication lines are always open if you experience any challenges with our service.
Pricing is usually an issue of concern for many who plan to move. iMoving is a transparent platform and can help you get the best quote to complete your move. We have a cost calculator that can help you calculate your moving cost.
This gives you a rough idea of how much you are likely to spend on your move. Moving companies in Green Island that violate our community standards are held accountable and can be delisted from our service. If you are looking for the best local moving companies in Green Island, then iMoving is the right platform to use. We can cater to your local moves and interstate moves.
Moving Safety Tips to Follow
Your safety and that of your items when moving should be an essential factor of consideration. This is one area where iMoving is more focused on. Here are moving safety tips to follow.
Using Trolleys
Certain items may prove difficult to carry because of their weight or fragility. The best way to move such items is through the use of trolleys or handcarts to the moving truck. iMoving has partnered with the best Green Island moving companies equipped with various equipment that can help reduce damage to your items. Your heavy and fragile items will get to their new destination safely.
Proper Packing
It is another safety precaution that should be observed when moving. Packing different items properly reduce their chances of getting damaged. Fragile items should be packed separately from the rest. Green Island moving companies from iMoving will do what it takes to ensure your belongings are packed correctly. We have the right moving boxes we can give you to ensure your items are well organized. Labeling is an essential part of proper packing. We will ensure your belongings are well labeled to have a smooth time during the loading and unloading process. Your inventory can guide us in ensuring you have a successful move.
Proper Lifting Techniques
How your items are lifted matters a lot. Lifting them carelessly can result in accidents that will cause damage. Proper lifting is all that is required to ensure your items don't get damaged during such a service. Highly experienced Green Island movers from the iMoving platform have mastered the best lifting techniques and will do their best to ensure that your items are subjected to minimal damage.
Hire an Insured Company
It is an essential step you can take for your residential or commercial move. Working with an insured moving company will ensure you get compensation for any loss or damages you get when getting your items to a new destination. An insurance license or certification is one of the things iMoving looks out for when recruiting new movers.
Proper Dressing
If you are going to be part of the people carrying your items, you have to ensure you are appropriately dressed. Put on comfortable clothes that will grant you a smooth time carrying different things to the truck.
The kind of shoes you put on is also essential. They should be in a perfect state to minimize the chances of slipping when carrying different items. Green Island movers that have been listed on iMoving are well-trained on the kind of attire to don when offering such services.
Movers should also make sure they have had enough rest and also taken the right meals to have the required energy levels when carrying different items—staying hydrated before the whole process is essential. You should also make sure your kids and pets are preoccupied with other activities. This lowers their chances of getting injured or being involved in the moving activities. They are also likely to damage some of your items during the moving process. These safety tips are vital in reducing damage while on the move.