Total of 1 carriers in
Rye
Miller's Honest Moving & Storage
Rye

Rye, NY

4.00
8

Years in Business

4

Trucks

5

Workers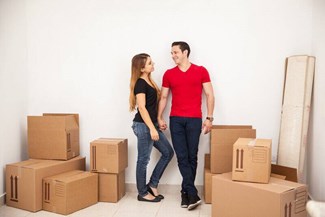 Rye Movers
Rye is a small city in Westchester County, New York. It is a great place to reside, especially for aspiring homeowners. There are many restaurants, parks, and other social amenities that will guarantee you are quality stay in the city.
It is an area where you can achieve a lot in life together with your family. You can relocate to Rye to enjoy the experience. Moving to this suburban coastal city should not stress you. Different moving companies can help ensure your move is successful.
iMoving is one platform you can use to pick the best moving company in Rye. We are a moving facilitator that can link you to the best Rye moving companies, all available on our website. Our site is easy to navigate.
The first step you have to follow is signing up before you fill in your moving details. You can then go through reviews, compare rates before choosing the right mover in Rye. Our movers are highly-experienced for the job.
There are several qualifications they have to meet to get listed on our platform. Any company willing to partner with us should have been in the moving service for at least two years. They should also have proper licensing from the department of transportation and the local state government.
Our team conducts thorough vetting to ensure companies that wish to partner with us meet all the necessary qualifications. You should use iMoving to get the best Rye moving companies that will guarantee you a smooth move.
Why We Value Insurance?
Working with an insured moving company is essential. Both movers and local moving companies benefit greatly when working with an insured company. For clients, it is good to ensure that your belongings are protected while on the move.
Some fragile items can get damaged easily when moving them. Working with an insured moving company will ensure you get compensation for the damages on your items. Goods can also be stolen while in transit.
The moving company you choose should take responsibility for anything that happens to your belongings during the process. It is easier to get compensated for items that get stolen while on the move if you hire an insured mover.
Moving companies also benefit a lot during the whole process. There are many risks these companies are usually exposed to when offering this type of service.
The biggest assignment you can get as a moving company is getting fragile items to their preferred destination. Their chances of getting damaged are much higher despite following the required moving tips. Being insured is vital because you can get compensated as a mover when your client's goods are damaged during the process.
iMoving values work with insured companies to ensure customer goods are well protected. We value our customers a lot, which is why an insurance certificate is something we consider when vetting moving companies to partner with us.
Why Choose iMoving?
We pride ourselves as the best moving facilitator and can link you to several moving services in Rye, New York. There are so many reasons why you should choose our platform to get the best Rye moving companies. They include:
Cost-Friendly Moves
The biggest headache you are likely to face when relocating is the amount you are going to pay for such a service. This should not worry you because iMoving can connect you to affordable moving services in Rye.
We also have a moving cost calculator feature on our platform that can help determine the amount you are likely to spend on your move. You can key all the essential information needed about your move to get a quote. This will help you plan accordingly and choose an affordable mover in Rye.
Qualified Movers
We have partnered with highly-experienced and qualified Rye moving companies. They have all the qualities you might be looking for in a mover to complete your relocation to a specific region. Our movers have the required documentation for this service.
We also choose movers that have been offering such a service for at least two years. The kind of experience they bear is vital in ensuring your items are packed correctly. Our movers will come with the right moving boxes and other packaging materials to safeguard your fragile items from damage.
Convenience
There are several instances you might have a tight schedule but still want to complete that move. iMoving has simplified everything for you because you can plan your move online. You no longer have to worry about visiting different companies to establish which one has the best quote or will guarantee you a quality move.
Proper Tracking
Watching your items while on the move is essential. This helps you know their progress and the time they are expected to get to their preferred destination. iMoving has a proper tracking system that will help you keep an eye on your belongings. Rye moving companies that partner with us must also have all the necessary equipment to ensure customer items are safe while on transit.
Good Customer Service
Quality customer service is something else we value a lot here at iMoving. You might experience many challenges while on the move or with different Rye movers you pick from our platform. We are always ready to sort out the issues you are facing.
Our customer care lines are open throughout to make it easy for you to reach out to us. We are also active on various social networking sites where you can easily reach us whenever you are experiencing particular challenges.
Proper Logistics
All the logistics are catered for when you choose a mover in Rye using the iMoving platform. Moving companies that have partnered with us have a variety of trucks that can be used to transport your items.
Getting your vehicles to their preferred destination should not bother you because we have flatbeds and proper trucks that can be used to transport them. How about you use iMoving to get the best Rye moving companies to complete your move.