Total of 1 carriers in
Williamsbridge
BBS Moving & Delivery
Williamsbridge

Williamsbridge, NY

4.52
3

Years in Business

2

Trucks

8

Workers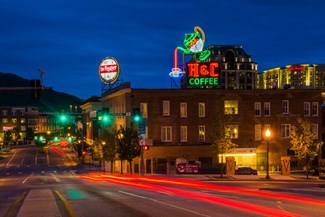 Williamsbridge, NY Movers
Bronx-based Williamsbridge is a great place to live for those who want to be in the city but have a more affordable cost of living. The Williamsbridge neighborhood is home to several top-rated movers who can make your transition to the area a smooth one.
However, not all moving companies in the area offer the same services or reliable moving labor. That is why it is essential to find top-rated movers in Williamsbridge, NY that meet your specific moving needs.
With the help of iMoving, you can easily and quickly search for, compare, and hire top-rated movers for your Williamsbridge move. Check out this detailed guide on how to find the right moving services for your needs.
How To Find Top-Rated Local Movers in Williamsbridge, NY
Local moves within the area or nearby locations can be performed by top-rated local movers in Williamsbridge, NY. These movers have the required Household Goods licensing required by the state of New York to move your belongings.
The best way to find top-rated local moving companies in Williamsbridge, NY is by visiting the iMoving website and entering your move details into the search bar. This will generate a list of moving companies that fit your requirements.
You can then take a look at each company's moving services, customer reviews, and prices to determine which one is the best fit for you. All of our local movers are fully licensed to operate in the state of New York, so you won't have to worry about doing additional research to verify this information.
How To Find Top-Rated Long-Distance Movers in Williamsbridge, NY
To find top-rated long-distance moving companies in Williamsbridge, NY, you'll want to verify that the company is licensed by the New York State Department of Transportation (NYSDOT) as well as the FMCSA. These agencies oversee all aspects of moving, including safety, insurance, and licensing for long-distance moves.
By using the iMoving platform to find and hire top-rated long-distance movers in Williamsbridge, NY, you can be confident that the company has the proper credentials and is qualified to perform your move.
Additionally, all bookings made through our site come with a money-back guarantee and complete control over the moving process. This makes iMoving an excellent option for those looking to hire top-rated long-distance movers without the hassle and stress of doing it themselves.
What is the Cost of Movers in Williamsbridge, NY?
Overall, moving costs for local or long-haul moves range from $600 to $6,000 for the average two-bedroom home. This estimate does not include additional charges such as packing services, storage fees, or other add-ons that may be required for your move.
Be aware that local movers have a different pricing structure than long-distance movers, which will also affect your moving costs. For local moves within the same state, most companies charge an hourly rate for their services with a minimum number of hours required. The average hourly rate for local movers is $40-$100 per hour - usually with a four-hour minimum. The average rate for interstate moves is $.50-$1.00 per mile/pound with no required minimum.
To get an accurate estimate of your potential moving costs, we recommend using our moving cost calculator that factors in the size of your home, the distance of your move, and other important details.
What To Know When Moving To Williamsbridge, NY
The most important thing to know when moving to this city is that you'll probably be charged access fees for moving into buildings with multiple flights of stairs or that require elevator use. Access fees are non-negotiable in most cases and charged for any obstacles that could make moving your belongings more time-consuming or complicated.
Read our moving checklist to get more advice on other helpful moving tips that could affect your moving budget. It is loaded with advice and moving essentials that will help you save time and money on your Williamsbridge move.
iMoving has been trusted by thousands of people across the USA to help find top-rated movers in the area that offer the best prices and services for their needs. With our platform, you can easily compare moving company rates and reviews to find the best option for your upcoming move.