Total of 1 carriers in
Staten Island
Great Movers
Staten Island

Staten Island, NY

4.00
5

Years in Business

6

Trucks

12

Workers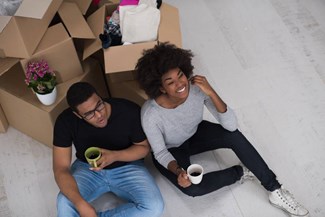 Staten Island Movers
Hiring movers in Staten Island is something that will take you some time and effort to accomplish. More often than not, you're trying to sort out a lot of information and you want to be sure that you're doing everything possible to hire the best movers that you can. How can you feel good about the choice you make?
When you start to explore your options, you want to be sure that you have everything that you need in order. That's where iMoving can give you a hand. Our team has done the hard work for you. We research and explore every single one of your options, helping you to determine what it is that matters the most and how you want to accomplish your goals. By working to learn about local moving companies in Staten Island, we're making it easy for you to find the right ones.
Each of the partners that we offer estimates from has been fully vetted by our team. At iMoving, we put a lot of time and effort into this process, checking each mover's history, qualifications, credentials, insurance, and customer service record so that you can save yourself time when trying to find a moving company in Staten Island. We'll work with you from the moment you book with us until you're done with the process of moving.
When you look for estimates and book through iMoving, you can know that our facilitation services are here to take care of you. You get the best movers in Staten Island, the top guarantees, and everything else that you're looking for when it comes to dealing with your local or long-distance move.
Moving Services in Staten Island, NY
Packing/Unpacking Options: Need help with packing and unpacking needs? Many of our partners offer these types of services for a small additional fee.
Local Moving Services: Local moves are moves that can be taken care of within a day's time. Usually 100 miles or less, these moves are across counties, neighborhoods, and cities.
Long Distance Services: Need to move further than 100 miles? Specialized long-distance movers that iMoving works with can assist you with planning, transporting, and taking care of additional details.
Business Moving Needs: Is your business moving to a different space? If so, it's essential to get some help from pros that understand business moves and can help you to execute them properly.
Add-ons for Your Move: Need to rent a storage space, buy moving supplies, or get special services for large and/or fragile items? Many Staten Island movers have these available, as well.
Moving Tips
Start organizing for your move ASAP. Organizing your items and starting to pack for them can be a really big deal, and you want to start doing it sooner than later so that you can actually get everything accomplished. The earlier you start, the less likely you are to make mistakes, and the less stressful it'll be for you, too.
Distract your kids by allowing them to pack and decorate their own box. Give your kids an empty box and some things to color with. That way, they can "pack a box" and decorate it so that everyone knows that it's their box.
Inventory and checklists are key. Put together a full inventory and checklist as you get started with this process. It'll go more quickly and you'll feel like you're accomplishing things when you check them off of your list. Less stress, more stuff getting done!
Carefully pack your electronics in their original boxes. Do you have the original box for your TV, computer, and/or stereo system? If so, then you want to take advantage of that by using them to pack. It'll ensure that everyone knows what is inside of that box and that you'll be able to pack it tightly so that nothing happens to it.
Use plastic wrap on drawers and toiletries. Need to protect your items? Then be sure that you put plastic wrap over them. Silverware drawers can be kept intact, you can pack clothes without getting a million boxes, and you can prevent your toiletries from leaking all over the place. It makes packing a whole lot easier for you and it prevents any sort of problem from happening while everything is in transit.
Things which New Residents of Staten Island Need to Know
Staten Island is the most southern part of New York City, and it's one of the 5 boroughs that you'll hear talked about. This area of the city is one of the safest that you can live in, and it's likely the most family-friendly area. Complete with plenty of parks and safe, academically sound, and diverse schools, there are a lot of NYC families who have decided to settle down in Staten Island.
If you like educational opportunities, you will find them throughout New York City, but Staten Island has some unique ones. These include the Staten Island Zoo, the Snug Harbor Cultural Center and Botanical Gardens, the Staten Island Children's Museum, and Fort Wadsworth. You're a half-hour drive (just across the Verrazzano-Narrows Bridge) to Coney Island, as well.
As with much of the city, getting around can take a bit of time, but the public transportation system is one of the best in the United States. With easy to follow directions and plenty of options to get from one place to another, you'll feel comfortable traveling from place to place throughout the region. The Staten Island Ferry takes people between Staten Island and Manhattan, and the trip only takes about 25 minutes to complete.
You're not far from some major historical landmarks if you live on Staten Island. You can see the Statue of Liberty and Ellis Island in passing on the Ferry, or you can go to Battery Park (southern Manhattan) or Jersey City and take a ferry directly to these landmarks. Staten Island provides a lot of neat and unique experiences and has affordable housing for those people who are looking for their best options in regards to places that they can live in or around the New York City metro area.