Total of 1 carriers in
Plattsburgh
Carpenter Bro's Moving & Storage
Plattsburgh

Plattsburgh, NY

3.92
54

Years in Business

0

Trucks

20

Workers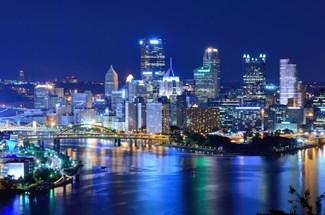 Plattsburgh, NY Movers
Situated near the Canadian border, Plattsburg is a college town located in upstate New York. While a popular destination for students looking to study at one of the many colleges in the area, Plattsburg is also a great place to live for families and professionals.
If you have an upcoming Plattsburg move, it's highly recommended to find professionals who can safely and efficiently transport your belongings to your new home.
To help make the transitions smooth, the team at iMoving has created this handy guide on how to find professional movers in Plattsburg, NY based on the specific type of your move. By knowing what to look for in professional moving services, you can select the right movers for the job.
How To Find Professional Local Movers in Plattsburg, NY
Local movers move your belongings within the same state, which is ideal for shorter distances. If you're only moving a few miles down the road or nearby within the state, hiring local movers in Plattsburgh, NY is probably your best option.
When searching for local moving companies in Plattsburg, NY it is essential to verify licensing information required by the state of New York for companies that move household goods. This licensing ensures that the company is legitimate and qualified to provide moving services.
At iMoving, we have done the work for you and verified this information for all of the local Plattsburg movers on our site. This way, you can be sure that you'll be getting professional and qualified local movers no matter which company you hire through our site.
How To Find Professional Long Distance Movers in Plattsburg, NY
Long-distance moves are more complex than local ones and require special equipment and training in order to be executed properly. However, when you want to find professional long-distance movers in Plattsburgh, NY, you'll still want to verify licensing information as you would with local movers.
Additionally, when comparing long-distance moving companies in Plattsburgh, NY, be sure to ask about their experience with moves of your distance and type. If you're moving a long distance, you'll want to make sure the company has experience in completing successful long-distance moves.
By using iMoving to find, compare, and hire long-distance moving professionals, you'll enjoy complete control over the moving process with our online dashboard of tools. In addition, with full transparency in pricing and reviews from past customers, you can be confident that the long-distance movers you hire through our site will provide a smooth and successful moving experience.
How To Calculate the Cost of Movers in Plattsburgh, NY
Calculating moving costs is always tricky, especially in New York cities. While the bulk of your moving costs will be related to moving services such as loading, unloading, and transport - other factors can significantly increase the cost of a Plattsburg move.
Typically you can expect to pay between $400-$2500 for a local move and $2000-$6000 for a long-distance move within the US. However, these costs will increase if you have a larger home, are moving during peak season, or need special services such as storage or piano moving.
The best way to estimate your moving costs accurately is to use our moving cost calculator. This tool considers all of the factors that can influence your moving costs and provides you with an accurate estimate for your Plattsburg move.
With this estimate in hand, you can start shopping for professional movers that fit your needs and budget.
What To Know When Moving to Plattsburgh, NY
Recently, Plattsburgh has changed its parking fee structure. This means that you'll need to include the cost of parking in your budget when you move to Plattsburgh. Check out our moving checklist for other essential factors to consider that could increase moving costs.
Additionally, if you're moving to Plattsburgh with children, know that there are excellent public and private school choices. And, if you're a fan of the outdoors, you'll be happy to know that Plattsburgh is home to some of the best hiking and camping in New York State.
Overall, Plattsburgh is a great place to call home, and iMoving is always happy to assist you with finding professional movers to help you make the move easy and hassle-free.