Total of 1 carriers in
Dallas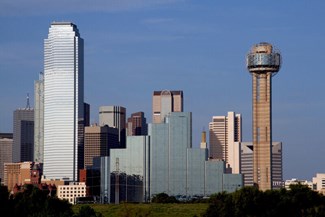 Dallas, GA Movers
Favorable weather, low crime and affordable cost of living are some of the reasons why people move to Dallas, GA. The city is also home to top-rated schools and a variety of businesses, making it an ideal place to live and work. If you're planning a move to Dallas, GA, you'll need to hire professional movers to help you with the transition.
With iMoving, you can find the best movers in Dallas, GA to help with your moving needs. Our platform gives you the power to compare moving companies, read reviews, and get quotes, all in one place. We'll also provide you with valuable resources and tips to help make your move as smooth as possible.
With a free account from iMoving, you'll ensure a pleasant moving experience that fits your budget.
How to Hire Local Movers in Dallas, GA
Hire local movers in Dallas, GA using iMoving to ensure a professional company handles the logistics of your move. Even if it's just down the road, iMoving's fully licensed local movers offer the same excellent service as our long-distance providers.
At iMoving, your satisfaction is our number one priority. We'll only connect you with local moving companies in Dallas, GA who can provide the specialized services needed to make your move a success.
To get started, create a free account with iMoving and tell us about your upcoming move. We'll then provide you with a list of top-rated Dallas movers who can handle your move. Compare their prices and services to find the best one for your moving needs and budget. Once you've made your decision, you can book directly on our website.
How to Hire Long-Distance Movers in Dallas, GA
Considering the logistics of a long-distance move, it's essential to hire professional long-distance movers in Dallas, GA. iMoving only works with reputable providers who have been thoroughly vetted by both our expert moving team and previous customers.
Unlike general Google searches for quality moving companies that take hours to sift through, iMoving takes careful note of the specifics of your move to provide you with a tailored list of long-distance moving companies in Dallas, GA.
Once you have found the right company, you can make a payment using our secure platform. Thanks to our binding quote system, you'll know the full cost of your move upfront with no hidden fees.
At iMoving, you can find the best long-distance moving companies and enjoy full control of the entire moving process through our personalized dashboard. With our help, your long-distance move is sure to be a success.
How Much Does it Cost to Hire Movers in Dallas, GA
The cost to hire movers in Dallas can be as little as $300 and as much as $5000 or more. The total price will depend on the type of move (local or long-distance), the total miles traveled, and the overall weight of your items. The less stuff you have and the less distance traveled, the lower the cost.
Estimating the price of any move can be tricky. But, if you use our moving cost calculator, you can get an accurate estimate of your upcoming move to ensure that you are being quoted the best price possible. Our cost calculator also gives you a better idea of what services and add-ons you may need to complete your move.
A Successful Dallas, GA Move Starts with iMoving
Ensuring that nothing gets forgotten in the moving process is the key to a successful move. Use our moving checklist to ensure that you have everything you need for a smooth transition to your new home. It includes valuable tips and resources to help make your move as stress-free as possible.
With the time you save using iMoving to compare and book your Dallas, GA movers, you'll be able to enjoy the many attractions that the city has to offer. Dallas is known for its rich history, and there are plenty of historical landmarks and museums to visit.
From start to finish, iMoving is here to help make your next move a success. With our platform, you can save time and money while finding the best moving companies in Dallas, GA.