Total of 1 carriers in
Doraville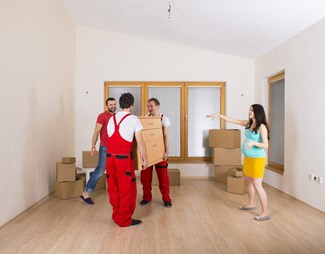 Doraville Movers
Certain factors may force you to move places. This could be from your state to another or different spots within your town. Job transfers, buying a new home, and changing to a new environment are some of the factors that may require you to relocate to a new place. It is one hectic moment you are likely to face because of the items you have to carry with you to your new home.
Home furniture and electronics are heavy items you have to deal with when moving. There are also fragile items that can break easily if not handled with care.  This should not worry you because you can hire a professional mover in Doraville, Georgia, to ensure everything gets to your new home safely.
iMoving is a moving facilitator that can link you with the best moving services in Doraville. We have an online platform where you can organize your moves by looking for highly-reputable movers to ensure everything goes smoothly.
All you have to do is key in your moving details, compare rates, check reviews, and pick a mover. We vet our movers thoroughly to ensure they have all that it takes to offer quality service. They must have a proper operating license, certificate of insurance, 2-year experience, and follow our community standards.
Doraville, GA, is a beautiful place to move to and achieve a lot in life. There are schools and different social amenities that can cater to all your needs.
You will also find various parks and entertainment spots within the region that can help you relax whenever you are free. Complete your move to this region by hiring a good mover in Doraville. iMoving can link you up with the best moving services in Doraville to ensure your move is successful.
Qualities of a Good Mover
Finding the right moving company in Doraville may prove to be somewhat challenging. iMoving can guide you in choosing the right mover in Doraville. There are different qualities you need to look out for to settle for the best. Here are the qualities of a good mover to look out for.
Proper Licensing and Insurance
A good moving company should have proper documentation to prove they are qualified for the job, and this should consist of a valid operating license and insurance. A valid operating permit is proof that you are dealing with a legitimate mover.
Insurance is also good because you stand the chance of getting compensation if you lose your items or get damaged during your move. iMoving has partnered with Doraville movers that have a proper license and insurance. You will never go wrong when you organize your move through our platform.
Getting your move done on time is essential if you want to settle in your new home fast and carry on with other activities. Therefore, you should look for a moving company that is punctual to ensure everything is done on time. iMoving has partnered with highly-reputable moving services in Doraville that will ensure your move to your new destination is made on time.
Good moving companies offer additional services. Most of them also act as storage companies. Warehousing or storage services provided by such companies is essential for those who want to keep their items in a perfect state.
Several moving companies in Doraville that have partnered with us offer storage services for people with bulk items. They have high-end storage facilities where you can keep different things. Their storage facilities are well-secured and designed to keep both perishable and non-perishable items.
The bigger headache you are more likely to face once you have made up your mind, it is time to move is the expenses you are going to incur. Different moving companies have their rate cards. It is best to compare these rates and look for one that is charging reasonably for such a service. Our platform, iMoving, has simplified the whole work for you. You can easily calculate your moving cost using the cost calculator feature on our platform and get a quote of the amount you are likely to spend on your move. This is good for planning purposes.
Customer service is vital for any moving company. There are lots of challenges you are likely to face when moving your items from one point to another.
Choosing a company with excellent customer service will ensure your issues are sorted out fast, and you have a smooth move. We have partnered with highly reputable moving companies in Doraville, Georgia that is ready to help you in whatever challenge you face when moving. This will ensure you have a smooth move within or out of Georgia.
Experience matters a lot when moving your items because this will ensure that your things get to their new destination safely, and you also experience minimal challenges when moving. You can get the right moving service by looking at their level of expertise.
This is something you can gauge by the period a particular mover has been in service or the successful moves they have carried out. iMoving is an excellent platform that will link you to highly-experienced local moving companies in Doraville. Our partners go through a thorough vetting to ensure they meet the cut for this kind of job.
Conclusion
Moving to Doraville, GA, should not be a stressful experience because you can use iMoving. Working with a professional mover is the best option if you are looking for quality service. Professional moving companies in Doraville that have partnered with iMoving value the safety or security of your items a lot.
They follow the right moving tips by ensuring your goods are perfectly packed to prevent damage. Our partners will come with the right moving boxes and ensure fragile items are packed separately. They will also help with the loading and unloading of your things. You don't have to sweat about your next move to Doraville, NE, because iMoving will ensure everything goes through smoothly.