Total of 1 carriers in
Riverdale
Affordable Moves USA
Riverdale

Riverdale, GA

4.95
6

Years in Business

1

Trucks

5

Workers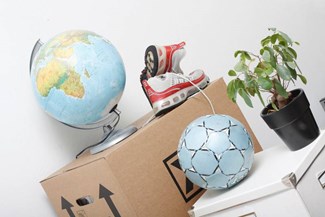 Riverdale Movers
Your belongings are precious, so trusting them with someone else is a tough idea to wrap your head around. However, when you're moving, sometimes the best thing to do is leave as much as you can to the professional local moving companies for Riverdale, GA, residents on iMoving.
Secure movers in Riverdale
If one of your fears of working with a moving company is choosing a shady bunch, iMoving has your back. We go through every moving company in Riverdale, GA and thoroughly investigate their services. We take into account the experiences of past customers and look at their licenses. All of this and more is done to verify that the company is legitimate before listing them in our network.
Payment protection services
Many people have heard the horror stories of moving companies holding items hostage and demanding extra payment. This won't happen with iMoving, thanks to our payment protection services. When you work with movers in our network, we take care of all payments. You won't have to pay movers on the day of your move – funds are released after an allotted time period or when you confirm that all your items are present and accounted for.
Additional services from moving companies in Riverdale
Many of the moving companies in our network offer additional moving services to aid in your relocation. You can easily add or remove services based on your specific needs when it comes to your move. If you have special requests, you can speak with a professional to help you get things organized. Some additional services include special handling for irregular items, transport services to save you from driving your vehicle during a move, and more.
Moving Services in Riverdale, GA
Packing & Loading: Your items can be a hassle to sort through and load onto a moving truck. iMoving movers in Riverdale provide packing and loading services, taking the effort out of getting your home ready for the move and saving you from loading heavy boxes onto a truck.
Local & Distance Moves: Whether you plan on moving across the entire country or around the corner, you can count on Riverdale moving companies to be licensed and insured. Our professionals have all the necessary qualifications needed to move your items to any U.S. location.
Commercial Relocations: iMoving also provides moving companies with commercial relocation services. With this service, your business can move to its new location with no delays and no setbacks when it comes to productivity and keeping your revenue stream flowing.
Controlled Storage: If you'll need to store any items, many of our partner moving companies in Riverdale provide secure storage to keep your items safe and in excellent condition. Units are temperature controlled as well as pest control for your ultimate convenience.
Moving Tips
Moving is already a challenge, but some of the things you'll have to encounter during the move can make the process even more difficult. To make things easier, iMoving has provided a list of helpful tips to move their relocation along and get them into the place of their dreams.
Schedule service calls beforehand
If your home will need to be wired or have some other service installed, it's recommended that you schedule appointments ahead of time. If you wait until after you've moved to set up installations, you may find yourself waiting for several days or weeks for a technician. This could put a damper on your transition and lead to lost productivity.
Consider hiring a babysitter
Moving with kids, or even just pets can be a hassle. To make things flow more smoothly, you should consider hiring a babysitter to keep watch over children while you get everything ready for your move. This keeps you from having to stop in the middle of important business to handle small things, such as cleaning up messes. Make sure to hire someone that you can trust so that you don't spend the entire time worrying about their wellbeing instead of getting things handled.
Eliminate useless clutter
There always seems to be a drawer or a closet in the home filled with miscellaneous items that haven't been used or needed in several years. Instead of taking all of this stuff with you into a new home or business, you should get rid of it. You can eliminate clutter in several ways, such as donating it or selling it online, if you don't want to toss it in the trash.
Things to Know About Moving to Riverdale, GA
Riverdale is a gorgeous place that has just about everything you'd need to live a fun and comfortable life. The small city is diverse with a lot of history and a small population. Living or having your own space for a business is cost-effective and affordable, so you can settle in comfortably and get your affairs taken care of.
The rich greenery that seems to be endless gives visitors and residents something to look forward to – changes in weather. Some places remain bright and sunny throughout the year while others go through dramatic changes as the seasons continue their cycle. In Riverdale, Ga, you'll be able to experience the full seasonal shift and watch the leaves go from green to orange, red, or yellow in the fall. In the winter, you even have a chance of seeing some snow.
If you're concerned about education, there's nothing to worry about – Riverdale has an impressive high school graduation rate. The schools in the county are well rounded, with plenty of extracurricular activities available and a wealth of knowledge and rich historic lessons to impart to students. Whether your child is in pre-school or trying to figure out which university they'll be attending, you can bet that their education will be well-rounded.
If you like to travel and explore, you'll love visiting the nearby cities of Peachtree and Alpharetta. They're located less than 40 miles away, so you and your friends and loved ones can take a short road trip to add some adventure to life.
Moving can be tough, but choosing the right city can make all of the difference in the type of experience you have. Riverdale, GA, is a great place to settle in and get your life going in the direction you've always wanted to go. It's where you can achieve your dreams and have fun while doing it.