Total of 1 carriers in
Douglasville
Tate The Great Moving
Douglasville

Douglasville, GA

4.40
10

Years in Business

0

Trucks

20

Workers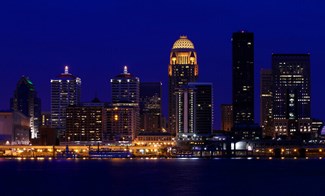 Douglasville, GA Movers
Nestled to the west of Atlanta is Douglasville, GA. Home to a population of just over 30,000 people, Douglasville is a city on the rise. With affordable living, excellent schools and a variety of things to do, many are making a Douglasville move for a new life in an up-and-coming area.
If you're considering a Douglasville move, it's essential to find a reputable moving company to help with the transition. But, sifting through hundreds of search results for moving companies can be daunting, and it's hard to know which one to trust.
Avoid the headache and hassle of finding moving companies and use iMoving to find the best movers in Douglasville, GA. With an extensive list of qualified movers ready to help you complete local and long-distance moves, iMoving is the smart choice for making your Douglassville relocation a success.
How to Find Local Movers in Douglasville, GA
Whether it's from nearby in the Atlanta area into Douglasville or the other way around, you'll need to hire reliable movers to get the job done. At iMoving, we only list local movers in Douglasville, GA with the services, reputation, and experience you're looking for in a moving company.
To get started, simply enter your move details into our online form. Our results will allow you to connect with local moving companies in Douglasville, GA based on your specific moving needs. With iMoving's help, finding qualified local movers is easy, fast, and hassle-free.
Our platform allows you to compare local moving services and prices to find the right company for your needs and budget. So stop wasting time searching the internet and use iMoving to find qualified Douglasville local movers today.
How to Find Long-Distance Movers in Douglasville, GA
Long-distance moves are complex and require special expertise and equipment. Luckily, iMoving can help you find the best long-distance moving companies in Douglasville, GA for your upcoming move.
We only work with long-distance movers that are licensed and insured to protect your belongings during transit. With our platform, you can not only get detailed free quotes from professional long-distance movers in Douglasville, GA, but you can also hire them using our secure payment platform.
Thanks to our binding estimate protection, you can rest assured that your long-distance move will stay within budget. And, if you have any questions or concerns along the way, our dedicated customer support team is always here to help. Plus, each order comes with personalized tools to give you full control over the moving process when it comes to scheduling, special services, and more.
What's the Cost to Hire Douglasville, GA Movers?
The final cost to hire movers will be dependent on the distance traveled, special services and the overall weight of your belongings being moved. On average, local moves for a two-bedroom house can be as little as $1000, while long-distance moves start at around $2,500.
Not sure what moving services or special equipment you'll need for your upcoming move? No problem! Use our moving cost calculator to get an idea of what to expect. And, if you have any questions about the process or need help finding qualified movers in Douglasville, GA, our team is always here to help.
Bookings made on our platform come with a money-back guarantee, so you can book with confidence knowing that your move is in good hands.
Hassle-Free Douglasville, GA Moves Using iMoving
Whether it's local or long-distance, moving can be stressful. With all the logistics of the moving process, it can be easy to forget essential tasks that need to be completed before, during, and after the moving process. iMoving understands that you have other things on your mind during this time, so use our moving checklist to ensure that nothing is forgotten.
From packing tips to utility shut-offs, we've got you covered. With all the time you save using iMoving online moving resources, you'll be able to check out some of the best things to do in Douglasville, GA. From hiking and biking trails to golf courses and fishing spots, there's something for everyone in this Georgia city.
Get started on your Douglasville move today by using iMoving to find qualified, licensed, and reliable local and long-distance movers in your area.