Total of 1 carriers in
Marietta
GA Best Dependable Moving Services
Marietta

Marietta, GA

3.98
15

Years in Business

2

Trucks

8

Workers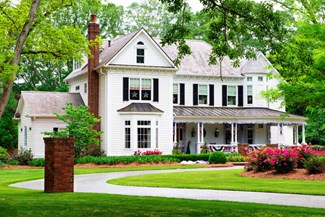 Marietta, GA Movers
A great little city with a population of less than 70,000, Marietta is close to the Atlanta metro area in Georgia. With many history museums, picturesque landscapes, and a comfortable lifestyle, you can quickly make Marietta your new home.
Finding reliable movers in Georgia is not easy, as there are so many companies offering such services. When you search for movers in Marietta, GA on a search engine, you likely get many pages of results that would take ages to go through.
Rather than spend hours scouring through listings of movers, you can use the iMoving platform to find the ideal relocation professionals within minutes. We vet movers in the Marietta area, create a list based on services offered and availability, and allow you to connect with the movers through our secure platform.
Trust iMoving to make your upcoming relocation smoother.
Hire Affordable Local Movers in Marietta, GA
There are so many local moving companies in Marietta, GA that you could not possibly know how to find the best one for your move. Calling 20 different movers, only to find some of them are not reliable, is not a great way to spend your time.
Rather than waste time trying to decipher whether a mover is reliable, use the iMoving platform to hire local movers in Marietta, GA. We conduct thorough vetting on each mover on our platform, as we check their insurance details, licenses, availability, customer reviews, and conduct periodical interviews to ensure they are still maintaining a high standard of operation.
Using iMoving to hire local movers is effortless, as you can search moving dates, your move size, and zip codes to find the reliable movers that have availability during that window.
Find Reliable Cross-Country Movers in Marietta, GA
Moving long-distance or cross country can be scary, especially if you have never gone through this experience before. Aside from moving to another part of the U.S. and adjusting to different weather, culture, and surroundings, you must also find reliable movers.
The iMoving platform is the best place to secure a deal with cross-country movers in Marietta, GA that you can rely on. When you connect with movers through iMoving and finalize your move, they will send you a quote that is binding. You should not expect any surprise charges after your move completion, unless you request additional services on the moving day.
With iMoving, you can also maintain full transparency about the progress of your relocation. With an open channel of communication with cross-country moving companies in Marietta, GA, you can ask how your move is coming along, and when you can expect your items to arrive at your new home or apartment.
Breaking Down the Cost of Movers in Marietta, GA
The iMoving platform has a state-of-the-art moving cost calculator that you can use to understand what factors are most likely to impact your moving cost, positively or negatively.
Using the calculator allows you to assess how the distance between your present and future zip codes, size of your move, specific moving services requested, and the time slot you choose impact the cost of your relocation.
Then you can make alter your plan if you wish to bring down the price, such as packing belongings yourself or choosing a weekday for the moving day. With iMoving, you have full control over hiring the best movers, and a comprehensive understanding of the charges associated with relocating.
Moving to Marietta, GA – Final Tips
Before you start on the many tasks that you must complete before you can label your move to Marietta a success, you will want to create a checklist. Using the printable moving checklist on the iMoving website is the best way to organize your move, ensuring you do not miss any important tasks to complete.
Between changing your address with banks and other institutions, forwarding mail, getting a new driver's license, updating utility accounts, and transferring your kids' records to their new schools, you likely have a lot on your plate while relocating.
The iMoving checklist is the best way to stay on top of all these tasks. When everything is written out on a list, you are not going to forget an important step in your relocation. Between this list, and the help you get when hiring movers, iMoving is the ideal ally during your upcoming move.