Total of
1
movers in
Norcross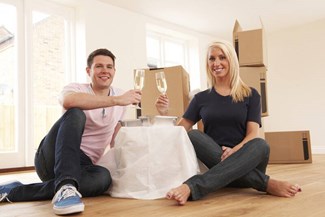 Norcross Movers
Are you moving to the beautiful town of Norcross in the Peach State of Georgia? Planning a move is never easy, and takes a lot of thought and careful decisions. With so many different factors involved in moving, one of the last concerns you should have is your Norcross GA moving company. At iMoving, we strive to take a little bit of the headache away for you by proving an approved network of professional moving companies.
All of our Norcross mover partners have been rigorously background checked and personally vetted by iMoving. We only work with the best of the best, because we want to make sure our customers and their stuff is treated with the care and respect it deserves. We even provide customers a handy inventory checklist. This list can help you sort and itemize your things before the move, making things just a little easier on you.
iMoving believes that both customers and movers should be treated with respect and receive courteous treatment. Norcross movers in the iMoving network are professional, kind, and dedicated to what they do.
Move with confidence and peace of mind, because all of our iMoving mover partners are BBB approved and customer certified. Every company in our network has had raving reviews from previous customers. You can find Norcross moving services for you, right along with saving on extra expenses such as boxes, trucks, and packing materials. iMoving has got your back.
Moving Services in Norcross, GA
Make your move a little easier by selecting some services that can help you streamline your moving process. No matter your needs, our mover partners have got you covered, from local and long-distance hauling to even storage.
Full Packing Options: We know how big of a drag packing up everything in your house can be. It can seem like an infinite process, something that will never end. Our mover partners offer whole house packing options to help take the stress off of you.
Storage: Sometimes, we all need to store something important away when we move. If you need anything stored before or after your move, some of our mover partners offer climate and pest controlled storage options for you to utilize.
Local and Long Distance Moving: It doesn't matter if you're moving across town or even across the state; iMoving partner companies are fully certified, licensed, and qualified to work in the states they say they do.
Commercial Moving: Are you an entrepreneur getting ready to move your business operations to a new location? iMoving has you covered, with many of our moving partners offering commercial moving services. Your business equipment and assets will be treated with the utmost care and respect.
Special Handling: Got anything special, like family heirlooms or large pieces of furniture? Not a problem. Our mover partners offer special handling services for items that require a little extra attention.
Expert Moving Tips to Help Your Move Go Off Without a Hitch
Your move should be effortless. With a few free tips to help you out, you can move like a pro. iMoving wants your move to be as pain-free and as simple as possible. Make your move to Norcross an easy process for you and your whole family.
Donate unused items to charity organizations. Do you have some things you know you won't take with you, and probably won't sell? Items like unwanted clothing, electronics, books, and more can be donated to charity organizations like Goodwill. Donating your items will give them a new life, and can even go to help someone less fortunate who could really use it.
If you're moving across town, consider arranging for a sitter for your kids and pets. This is different if you're moving across state lines, but if you're only moving across town, consider a sitter for the kids and pets. Not only does it make it easier on them, it makes it a whole lot easier on you. Your move will be a lot smoother of a process if you aren't having to worry about keeping track of your child or pet every other minute.
If you have several valuables, hiring movers is a great option. Instead of having friends or family help you move your valuables, hiring a qualified Norcross moving company through iMoving is an even better option. No one is better trained to help you move your things than professional movers, after all.
All of the Things to Love About Norcross, GA
Anyone who lives in Norcross can tell you all of the fun things you can do with your friends and family. With water parks, natural areas, and delicious local food, this small town has everything you could ever want right here for the enjoying.
Norcross is a very family-friendly town, offering plenty of things for families to enjoy together. Families can enjoy a day at the Malibu Norcross, an entire facility featuring go-karts, mini-golf, and batting cages. Feeling like a trip to the water park? The Lillian Webb Park Norcross offers five acres of fun with gazebos, splash pads, water slides, and volleyball courts.
Want to enjoy a day out in nature? Visit Best Friend Park for picnic areas and swimming, along with tennis and basketball courts. McDaniel Farm Park is a beautiful park situated upon an old cotton farm. Lucky Shoals Park is a popular destination, with picnic areas, basketball courts, and playgrounds.
Looking for some of that good Georgia cooking? You've come to the right place. There are many delicious restaurants in Norcross. Want some great Cuban cuisine? Your first destination should be Mojitos. Zapata Tacos and Tequila Bar is a great location for some authentic Mexican food, while anyone looking for some American classics will love Chase's Grille and Wingery. Seafood lovers should head to The Juicy Crawfish for an expansive seafood menu.
With all of these fun things to do in Norcross, you're never going to be bored. Get your move planned and done with ease. iMoving is here to help make your move stress-free, and we have many Norcross moving companies that are ready to lend a helping hand.