Total of 1 carriers in
Bedford
Dearman Moving & Storage
Mansfield

Mansfield, OH

3.82
57

Years in Business

2

Trucks

33

Workers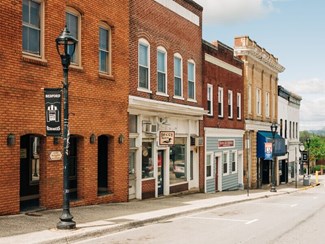 Bedford, OH Movers
Whether it's for the many seasonal events, excellent schools, ample job opportunities or the quiet community, many people are making a Bedford move for a better life. To have a smooth transition into your new home, you'll need to hire reliable movers with a reputation for handling the moving process with care.
And there is no better place to hire the best movers in Bedford, OH than iMoving. With a number of moving tips, tools, services, and guarantees, iMoving make finding and hiring Bedford moving companies easy and hassle-free. Check out how iMoving can make your local or long-distance move a success.
How to Hire the Best Local Movers in Bedford, OH
When it comes to local movers, you'll always want to hire companies licensed within Ohio to transport household goods. Failure to do so could mean that your belongings are not protected in case of an accident. Furthermore, you'll want to research the local mover's reputation by reading online reviews and testimonials.
Fortunately, iMoving provides all of this information and guarantees that hiring any of our fully licensed, local movers in Bedford, OH will result in a positive moving experience. With online tools that make searching for and comparing local moving companies in Bedford, OH easy, you'll have no problem hiring the right company for the job.
And, with extensive vetting by our internal team, the local Bedford movers on iMoving are ones you can trust to handle and transport your belongings with care.
How to Hire the Best Interstate Movers in Bedford, OH
You'll want to keep in mind a few key things when hiring the best interstate movers in Bedford, OH. First, ensure that the moving company is fully licensed by the Federal Motor Carrier Safety Administration (FMCSA) to transport household goods across state lines. Second, research the company's reputation by reading online reviews and testimonials.
iMoving takes the guesswork out of hiring a reputable interstate mover in Bedford, OH by only working with moving companies that are fully licensed and insured.
We also offer binding quotes and a money-back guarantee on all moving services booked through our online booking platform. These guarantees give you the peace of mind that comes with knowing that your interstate move will be handled by professional movers that won't try to surprise you with hidden fees on moving day.
Estimating the Cost of Movers in Bedford, OH
Depending on the type of Bedford move you are making, your local or long-distance move could cost anywhere from $500-$6000+. The wide range in pricing is due to the many factors that affect the cost of a move, including the time of year you are moving, the total weight of your belongings, the distance being traveled, and any specialty moving services you may require.
Ultimately, the best way to know that you are getting the best price for your move is to use our moving cost calculator. With this free online tool, you can get a better sense of how much your Bedford move will cost based on the unique details of your move. Plus, with a detailed cost estimate in hand, you'll be better able to accurately compare moving quotes to find the best price for the moving services you require.
Essential Advice When Moving to Bedford, OH
Be sure to include getting residential parking permits for your personal vehicles on your moving to-do list. Bedford has flexible parking regulations for moving vehicles performing local and long-distance moves, but personal vehicles being parked overnight (or longer) will need a permit to avoid being ticketed or towed.
Also, with the weather in Bedford varying so much from season to season, it's always a good idea to be prepared for extreme heat in the summer and cold snaps in the winter. It may be necessary to pack extra clothing in an essentials bag that you can easily access upon arrival at your destination. For more tips on preparing for a Bedford move, check out our detailed moving checklist.
No matter where you are going or where you are starting, iMoving can help you find and hire the best moving help from fully licensed professional movers.