Total of 1 carriers in
Parma Heights
A to Z Moving & Driving
Parma Heights

Parma Heights, OH

4.40
6

Years in Business

4

Trucks

6

Workers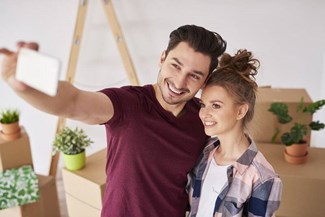 Parma Heights Movers
Sometimes, there's just nothing like a fresh start, and what better way to get a fresh start is there than finding a great new place you'd be proud to call home?
If you've been thinking about a move to the town of Parma Heights in Ohio, then you've got one of the biggest parts of your move figured out. Now that you know where you're going to be moving to, all that's left for you to consider is how you're going to go about planning your move.
If you're like most people planning a move, you want your move to go down as easily and smoothly as possible. You don't want your move to be unnecessarily complicated, and you can eliminate a lot of complexity from a move by finding great local movers or cross country moving companies to give you a hand, regardless of whether you're moving in from another part of the state or moving to Parma Heights from another part of the country.
At iMoving, we want every move to be as easy as it can possibly be, and this is why we have worked tirelessly to put together the best network of moving companies you can find anywhere. Our partner moving companies have all proven through years of experience and quality work that they are trustworthy movers who will work hard to make your move simple for you.
We have thoroughly reviewed and background checked every mover in our network, and when you choose to work with an iMoving partner company, you will get to reap all of the same benefits as the happy customers who have left happy reviews for these movers. You'll be able to have access to the special services provided by our partners, as well as some extra goodies from iMoving, like our popular inventory checklist that can help you itemize your move.
Moving Services in Parma Heights, Ohio
Working with the best moving companies around also means you will get to take advantage of some of the special services they offer. These services can help improve your move for an additional fee, so if you have room in your moving budget, use them to make your move even easier on you!
Commercial Moving Services: Business owners looking to relocate their office and business assets to Parma Heights could take advantage of this service. Your office equipment and anything else business-related that you'd like to move will be in good hands, and you will be ready to open up in Parma Heights in no time.
Full Packing Options: These services are for anyone who isn't able to, or doesn't want to, go through the trouble of packing up all of their things by themselves. Your stuff will be sorted through and packed up for you. This is the perfect service for people who have a lot of things or expensive items that would be better served with professional attention, plus you don't have to worry about finding moving boxes or packing supplies.
Special Handling Services: Almost every household has a unique item, a piece of furniture, or an old heirloom passed down through the family for generations. If you own one of these items, you probably know it is going to need a little extra attention during the moving process. Special handling services allow your antique or special items to get the care and attention they deserve.
Storage Solutions: Are you going to be staging your home for an open house while getting ready for a sale, or are you facing a slight delay in your projected moving timeline? Not a problem, because many moving companies offer storage services for their customers to take advantage of. Your stuff will be safe in a locked storage unit, climate-controlled, and always accessible to you so you can get your things whenever you need them.
Assembly and Disassembly Services: When moving, you often need to take a piece of furniture or another item apart to get it safely out the door and into the moving truck. Assembly and disassembly services are a great way to get help with this task, so you can get everything out the door with ease.
Make Your Move Easy With a Few Tips
Want to make your move even easier? Take some of these tips from the moving experts to ease up on your moving process.
Itemize with a moving checklist
A moving checklist (like the printable moving checklist you can get from us at iMoving) is a great way for you to itemize and visualize what you are planning to take with you on your move. You can identify the items you want to bring along with you, and separate them from the items you are planning on getting rid of.
Make a list of what you need to do right after your move
You'll have quite a few things to clear up once your move to Parma Heights is complete. You'll need to file a change of address with the post office, you'll probably want to get a new driver's license reflecting your new address and state, and more. Know who you need to get in touch with when your move is over so you can clear these items up.
Take photos of anything you take apart
Try to take pictures of anything you may need to disassemble before you actually do. This way, you'll have a bit of a guide to follow if you don't remember how to put the item back together later on.
Parma Heights: Things To Know
When you're all set up in your new home in Parma Heights, you're probably going to get antsy and ready to explore what your new town has in store for your enjoyment. Happily, you won't be disappointed with the selection of entertainment and things to do in Parma Heights.
Firstly, you have easy access to some of the bigger cities in the area, should you wish to explore further beyond your new town. From Parma Heights, you can easily get to the city of Cleveland, or the city of Parma to the east. To the west, you also are just a short drive away from the bigger cities of Middleburg Heights and Brook Park.
What about things to do right here in Parma Heights? Hopefully, you're a nature lover, because there are numerous natural parks in town to enjoy exploring the outdoors, either by yourself or with your whole family! You can take in the sights at Lower Fern Hill Park, play some sports on the athletic field at the Nathan Hale Park, or visit the water at the Ridgewood Lake Park for fishing and swimming.
Looking for more family-friendly activities? The whole family will enjoy a visit to Arena 51 Laser Tag, where they can battle it out to their hearts' content. If you feel like taking the family to learn all about different animal species, then you should be heading to the Cleveland Metroparks Zoo, where you can view and learn about many different kinds of animals. Feeling like a round of mini-golf? If so, you should be heading to Sweeties Golfland to putt-putt until the cows come home.
These are just a few of the things waiting for you when you complete your move to Parma Heights in Ohio. There truly is no place like home, and nothing more exciting than a fresh new start. By choosing an iMoving partner company, you'll be enjoying all Parma Heights has to offer in no time.