Total of 1 carriers in
New Albany
J.J. Cabus Moving Company
New Albany

New Albany, OH

4.60
11

Years in Business

4

Trucks

14

Workers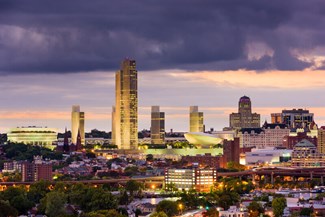 New Albany, OH Movers
New Albany sits on the outskirts of Columbus, boasting an excellent school district, clean air, and friendly people. New Albany is frequently rated one of the best cities in Ohio to live in, and its popularity is attracting new residents every day.
If you are planning a New Albany move, you will need the help of reliable movers. iMoving is here to connect you with the most reliable movers in New Albany, OH who can get your move done quickly and efficiently without damaging your belongings.
Learn everything about a New Albany move below, including how to find reliable movers, moving costs, and essential tips for moving to the city.
How To Hire Reliable Local Movers in New Albany
Even though the city is smaller than other places in Ohio, there are still plenty of moving companies in New Albany. However, not all movers are created equal, and it is essential to do your research so that you hire the most reliable local movers in New Albany, OH.
The most important aspect of hiring reliable movers is to check if the company is licensed and insured. Any reputable moving company will have these two things, and it's best to look elsewhere if they don't. At iMoving, you can rest assured that any of the local moving companies in New Albany, OH you are considering hiring have the required licensing to handle household goods in the state.
Additionally, don't forget to read through our detailed customer reviews of each moving company. This will help you understand their services better and know what to expect from them on your moving day.
How To Hire Reliable Long-Distance Movers in New Albany, OH
Hiring reliable long-distance moving companies in Albany, OH for long-haul or cross-country moves is different from hiring reliable local movers. You'll still want to verify their licensing information, but you will also want to make sure they offer the specialized moving services you may need to ensure your belongings arrive safely at your new home.
At iMoving, it is easy to hire long-distance movers in New Albany, OH that offer the specialized services you need. Whether it's full-service moving assistance or moving help for individual items or needs, our New Albany moving partners can do it all.
All of the moving services you need can be ordered and paid for using our encrypted, secure online booking platform to make it even easier to plan and organize your move.
Factors that Determine the Cost of Movers in New Albany, OH
Local New Albany moves will be charged by the hour ($35-$100) regardless of the number of items being moved or the distance being traveled. If you have a lot of heavy furniture or many fragile things, this will increase the time required to complete your move and, in turn, your total moving cost.
If you are making a long-distance move to or from New Albany, your costs will be determined by the total weight of your belongings being moved and the distance they are being transported. Shipping costs for long-distance moves start at about $0.60 per pound and increase incrementally based on the weight of your shipment. These costs will be in addition to any ancillary services you may require, such as packing or storage.
Use our moving cost calculator to get a comparison estimate for moving quotes you receive from our partners.
What to Consider When Moving To New Albany, OH
As a small city in Ohio, New Albany is a great place to raise a family. The town has excellent schools and many family-friendly activities and amenities. Additionally, the cost of living in New Albany is very affordable, making it a perfect choice for those on a budget.
If you are considering moving to New Albany, be sure to inquire about parking permits or other regulations that may apply to your move. You can get more moving tips like these by reading our detailed moving checklist covering everything you need to do before, during, and after your move.
With iMoving assisting with the logistics of your move, you can relax and enjoy your transition to New Albany. Let us help you find reliable New Albany movers to handle your move quickly, safely, and affordably.