Total of
1
movers in
North Lima
American Quality Moving
North Lima

North Lima, OH

4.6
5

Years in Business

2

Trucks

12

Workers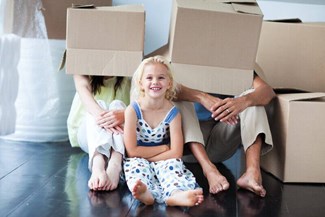 North Lima Movers
When you make the tough decision to move to another city, it may be due to finding a new job, starting college, or wanting to be closer to your family. These are tough choices you have to make, especially if you love living where you are based right now.
Deciding to move is made all the more stressful because you dread the moving process. It is not fun having to spend hours researching local movers to figure out if they are reputable or trying to con you in some way. It is why iMoving created a platform that allows you to quickly research the best and most reputable movers in your area.
The iMoving platform is designed to offer individuals and families throughout the United States access to the very best movers. We vet every mover and conduct in-person interviews to ensure their business is legitimate. All local and cross-country movers are also put through routine checks to make sure they are living up to the standard iMoving expects.
It is effortless to search for local movers based on the size of your move, where you are relocating from, and whether you require any special assistance or services. You can assess the expected price of the move within minutes, while you can request a binding quote from local or cross country movers using the communications tools within the iMoving platform.
Moving is never fun, but it can be a comfortable experience if you trust iMoving to help you find the very best local or cross country moving companies to handle your relocation. Start your new life in North Lima on the right foot.
Moving Services in North Lima, OH
One of the advantages of using the iMoving platform is that you can assess movers based on the services they offer. It ensures you pick a mover that is the perfect match for your needs. Below are some of the services offered by local movers and cross-country moving companies within the network.
Full Packing Service: These movers are happy to do everything related to your move, which means you would not even have to pack your items into moving boxes. The professionals come to your home, pack up everything, load your belongings onto the moving truck, and eventually unpack them at your destination.
Storage: When you are moving to a smaller home or apartment, you may decide to downsize your belongings. Rather than throw everything away, you can store some of those belongings at a self-storage facility. You can even use iMoving to connect with truck rental companies to help get those items to the storage facility near North Lima.
Local Movers: When your move is less than 100 miles in distance, it may be classified as a local move. You can hire local moving companies that serve the North Lima area to handle your relocation.
Cross Country Moving Companies: Moves of a greater distance require the help of cross country movers. Whether you are moving from a neighboring state of Ohio or all the way from California or Oregon, you can trust one of the many vetted cross-country moving companies within the iMoving network to do a stellar job.
Tips For Impending Moves
The process of relocating your whole life from one city to another can feel stressful and never-ending. Picking a mover from iMoving will alleviate your burden significantly, and the following tips can help you even more.
1. Think About Downsizing
Moving is a challenging process, and it is all the more difficult when you have a home full of belongings. Downsizing your possessions by selling, throwing or donating clothes, kitchen items and furniture you no longer need can make your move easier to handle - and less expensive.
2. Pack a Bag of Essentials
Your household belongings will take a couple of weeks to get to your destination, depending on the distances involved in your move. It is wise to pack a bag of essentials with the clothes, accessories, medicines, and other items you may need during your first couple of weeks in North Lima.
3. Plan a Day for Goodbyes
It is never easy saying goodbye to your favorite people and places, especially if you have lived in your current city for many years. Pick one of the days in your last week as a "goodbye day," where you spend time at some of your favorite spots and enjoy the company of close friends and family in the area.
What You Should Know When Moving to North Lima
North Lima, Ohio is a small town that is roughly equal distance between Cleveland and Pittsburgh. The closest city is Youngstown, and there are several similarly sized communities in its vicinity.
If you are moving to North Lima, it is likely you have found work in Youngstown. The city is famous for its history as an industrial hub in the region. While many of the older industries may no longer be active, Youngstown is still known for its steel and metalworking operations.
The city is also synonymous with Youngstown State University, which is one of the most reputable institutions in the area. It is also the largest employer in the city and has a campus that is home to more than 15,000 students.
Those who love spending time outdoors will enjoy the North Lima and Youngstown area. Evans Lake is a beautiful spot during the warmer months, while Hitchcock Woods and Boardman Park can also make for a fun day spent outdoors.
There are plenty of unique museums and historical sites that your family may love to visit during a free weekend, while you may also want to check out the upcoming performances at The Youngstown Foundation Amphitheatre.
Moving from a bigger city to North Lima is a change, but it may be the best one of your life so far. Living in a smaller community is a great way to get to know your neighbors, while you also get to enjoy the peace and quiet, not to mention the spaciousness of your home and garden.
If you are planning a move to North Lima in the coming months, allow iMoving to help make that process a little less stressful.