Total of
1
movers in
Malaga Township
Integrity Freight Logistics
Malaga Township

Malaga Township, OH

4.2
3

Years in Business

2

Trucks

4

Workers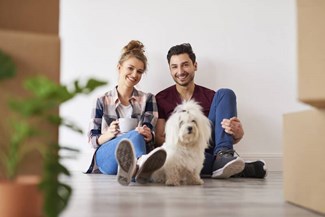 Malaga Township Movers
Moving apartments or houses is always a stressful experience, especially if you are relocating to another area. Whether you are moving to Malaga Township from another city in Ohio or arriving from hundreds of miles away, iMoving can help ensure the entire process goes smoothly and efficiently.
We pride ourselves on having the best platform for connecting customers with moving companies in their local area. Our secure platform allows you to plan local or long-distance moves with a few clicks of the mouse. We have a network of high-quality, respected, affordable and reliable movers all around the United States.
The process is simple: create an account, enter your destination and arrival zip codes, and browse through our selection of movers. It is possible to narrow the search based on the services you require, as we aim to match customers with the long-distance or local moving companies that can help them with every aspect of the move.
Every mover is checked by the iMoving team through a multifaceted process. We ensure these movers have certificates of insurance, authentication from the department of transportation or the relevant local authority, at least two years in business, positive reviews from customers, and no recent strikes.
The iMoving team also interviews each company before it is put into our network of movers. We ensure the movers are respectful, reliable and legitimate. The goal is to take as much of the burden of this process away from you. Rather than having to spend hours comparing movers, you can trust anyone in our network will do a stellar job.
As you prepare for your upcoming Malaga Township move, we encourage you to take advantage of the iMoving network and the moving cost tools we have such as our moving cost calculator. It is a seamless process for selecting a mover, requesting a binding quote, and eventually paying for the move.
Moving Services in Malaga Township, Ohio
Ensure you have a successful, budget-friendly and swift move to Malaga Township with the help of the iMoving network. Movers who are listed within our network offer a full slate of moving services, which include:
Full Packing: There is no need for you to spend hours trying to pack your items into boxes without damaging anything. When you choose a full-service move from a company within our network, packing services are included. Movers pack everything, including delicate objects, and unpack them at your destination.
Storage Services: If it is not possible for you to keep all your possessions at your new residence in Malaga Township, iMoving can help. There are movers within our network who also provide assistance in moving your items to storage units. The movers can arrange to have your items transported and unloaded at a self-storage unit near your current residence or in Malaga Township, Ohio.
Local Movers: Individuals who are moving within Ohio may be able to request services from local moving companies. It is a lot more affordable to get assistance from local movers, even if you are requesting a full packing service.
Long Distance Movers: The laws for differentiating between local and long distance moving differ based on the state where you live. But if you are moving to Ohio from another state, you are likely going to request services from a long-distance mover. Whether you're moving from a nearby state or need cross country movers, we take pride in having the very best movers within our network.
Commercial Moving: iMoving understands that businesses require different relocation assistance compared to residential customers. It is why we have dedicated commercial movers in our network who can help with your office relocation.
Special Item Handling: Whether you have a heavy piano, pool table, valuable decorative pieces, expensive paintings or other special items, you can trust the movers in our network to handle the packing and transportation of these items.
Tips for Moving
There is no need for you to feel nervous or stressed about your upcoming move. Despite the seeming enormity of the upcoming task, moving can be stress free when it is broken down into individual processes.
Using a mover from the iMoving network is one way to ease the load, as those movers will take care of everything from packing to loading to unloading to unpacking. The below tips should help you with other aspects of the relocation process.
1. Put Aside Important Items
When you are planning a move from several states away, you should anticipate the moving process taking a few days to a week. It means you could have to go many days without most of your household possessions when you arrive. Put aside important items you use daily, and plan to take them with you when you permanently leave.
2. Keep Multi-Piece Items Together
One of the most frustrating aspects of unpacking is accidentally putting pieces of a single item in different boxes. If you are packing your belongings, try to wrap such pieces of items with each other so nothing goes missing. If movers are handling the process, oversee their packing and inform them about how certain pieces of items, or entire items, go with each other.
3. Downsize If You Can
Moving is one of the most opportune moments for a little downsizing. It does not have to be a drastic step, but getting rid of furniture, kitchen utensils, clothes and other items you rarely use is a great way to downsize your belongings ahead of a move. It is especially helpful if you are moving to a smaller home or apartment.
4. Don't Buy Too Many Last Minute Groceries
Do not make the mistake of buying two weeks' worth of groceries a few days before you are set to leave permanently for Malaga Township. Try to create meals with items in your freezer or pantry, order out if possible, or buy frozen meals that you will use up before your move out date.
Things to Know When Moving to Malaga Township, Ohio
Malaga Township is a small town in Monroe County, Ohio. It is home to roughly 1,000 people. If you are used to living in a larger city, you may be concerned about a lack of things to do in your spare time.
The good news is Monroe County is a very fun place to live, especially if you love spending time outdoors. The Lamping Homestead Recreation Area is a beautiful hiking spot, while the Monroe Lake Wildlife Area is perfect for hunting, kayaking, fishing and general outdoor activities.
There are some other great outdoor spots in the region, such as Kiedaisch Point Park and Fish Creek Island. If you are interested in historic sites, you may want to check out Foraker Covered Bridge over a weekend, as it is one of the two remaining historic bridges in the county.
Even though Monroe County is one of the least populated counties in Ohio, it does not lack for fine dining. There are some very highly rated restaurants in and around Malaga Township.
It can be an adjustment moving to a less densely populated area such as Malaga Township, especially if you have spent most of your life in a bigger city. But the peace and quiet, friendliness of neighbors, excellent school districts and lower cost of living more than make up for any potential downsides.
Allow iMoving to help make your upcoming relocation to Ohio a comfortable and exciting one. Use our moving network to secure a deal with some of the best local or long distance movers in your area.