Total of 1 carriers in
Westerville
Dearman Moving & Storage
Mansfield

Mansfield, OH

3.82
57

Years in Business

2

Trucks

33

Workers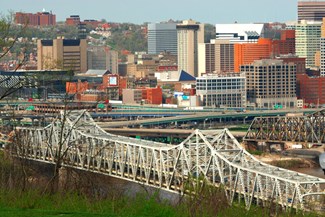 Westerville, OH Movers
A popular suburb of Columbus, Ohio, Westerville is a great place to call home. As you finalize plans for your upcoming relocation, you may be wondering how best to hire movers in Westerville, OH to get your belongings to your new home.
Rather than spend a lot of time reading through Google reviews of movers, trying to differentiate between various companies, you can trust iMoving to do the research for you. We have compiled a list of the top-rated movers in the area, added them to our platform, and ensured that you can securely communicate with them to request moving services.
Whether you are moving locally or long-distance, you can use the iMoving platform to comfortably hire the most reliable, trustworthy, and affordable movers for your upcoming relocation.
Safely Hire Local Movers in Westerville, OH 
One of the challenges of hiring local moving companies in Westerville, OH is that you cannot be sure of their reliability. A company may make a lot of claims on its website, along with putting up reviews it claims are from past customers. There is no way to verify that information without spending a lot of time, which is why the iMoving platform is so helpful.
We take the time to thoroughly research and vet the best local movers in Westerville, OH before adding them to our platform. Our team goes through lists of movers, assesses their insurance and license information, conducts in-person interviews, looks at customer reviews, and collects other information before adding a mover to our platform.
You can trust that any move your find on the iMoving website is reliable and worth your time. These are among the best movers in the area, ready to help you with your upcoming Westerville, OH move.
Identify the Best Long-Distance Movers in Westerville, OH 
A significant issue for a lot of people when it comes to hiring long-distance movers in Westerville, OH is the time it takes to find the ideal company. Even if you manage to come up with a list of the top ten movers in your area, you may not be sure all of them offer the services you are seeking.
The iMoving platform makes your life a lot easier. You can filter our lists of long-distance moving companies in Westerville, OH based on availability and the services they offer. We allow you to securely communicate with these movers and receive binding quotes, which cannot be changed unless you request additional services.
Another advantage of using iMoving is that you can pay the deposit for your move, along with the final bill, through our platform. The money is secure with iMoving, and is only paid to the mover after you leave a positive review regarding their services.
Understand the Cost of Movers in Westerville, OH 
Are you unsure about how much it would cost you to move locally or long-distance? As you make the final preparations for your Westerville move, trust iMoving to help you understand the costs involved. You can enter information into our moving cost calculator for a quick rundown of how much you can expect to pay.
The advantage of using our cost calculator is that you get valuable information within seconds. Perhaps you want to do a bit of planning and crunch numbers ahead of your move. You can do so with the ballpark information we provide, as you wait for reliable movers to get back to you with a more specific quote.
The Last Tip for Moving to Westerville, OH 
There is no need to fear your upcoming relocation. So long as you have a plan, hire reliable movers using iMoving, and have a handle on all the tasks you need to complete, everything will go smoothly.
One way to ease your mind as you enter the home stretch of your move is to use the iMoving printable moving checklist. Such a checklist comes in handy when you have 10 or 15 different tasks that you must complete before you can move out of your present address. Rather than forget an important step, you will have everything written down, and you can check off items as you finish them.
Move safely and securely with the help of iMoving - your ally in finding the best movers in your area.