Total of 1 carriers in
Youngstown
A & M Friendly Movers Oh LLC
Youngstown

Youngstown, OH

4.73
6

Years in Business

6

Trucks

65

Workers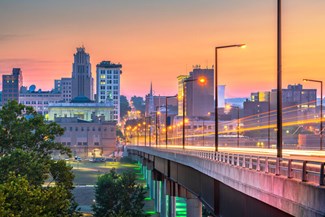 Youngstown Movers
iMoving is the perfect companion for those who plan on making a move either to or from the Youngstown, OH area. With iMoving you are able to leverage the power of modern technology and browse through the absolute best movers in Youngstown, OH, all broken up by category. Not only does iMoving make a move in Youngstown by helping you work with quality movers, but we also provide payment protections so you only pay exactly what you agreed upon. 
Hidden fees and unreliable moving companies are a thing of the past with iMoving. We are proud to offer this service to the people of Youngstown and love to hear from you. To get your move started simply follow our easy-to-use process and begin browsing the top movers in Youngstown, OH.
Easily Find the Best Local Movers in Youngstown, OH
There are a ton of local moving companies in Youngstown, OH but not all of them are properly licensed or insured, and even fewer of them offer a truly quality experience. We make sure to source the local movers in Youngstown, OH that not only check all of these boxes, but also do so at competitive prices. We actually personally vet each company, so this is quality we truly stand behind.
Many underestimate just how complex and stressful a local move can be without the proper help. This is why, even if you are just moving down the road, you want to make sure you have trained professionals who understand the unique challenges that a move can present.
How to Find Long Distance Movers in Youngstown, OH
When you are making a bigger move and need to use the services of long-distance moving companies in Youngstown, OH, you will be presented with many of the same challenges that were there in the local move, as well some extras involving the need to travel these extended distances.
For example, when making a long-distance move you will find that many companies will tack on a number of hidden fees involving tolls, gas prices, food breaks, and really anything else you can think of. We make sure you have full oversight and operational transparency throughout the whole process and can lock in a binding price before the move ever begins.
We intimately understand the challenges involved with long-distance moves and make sure that you can find the best long-distance movers in Youngstown, OH when you need them most. Stop worrying and start using iMoving! Contact us today to begin planning your long-distance move.
The Real Cost of Movers in Youngstown, OH
Figuring out the true cost of a move is often a lot more complex than and prone to mistakes than the moving companies typically let on. Moves will include costs for things like parking fees, inventory, packing and many other moving parts. We help you to put all of these different costs together into a single and easy-to-understand fixed price that cannot be adjusted unless you agree to it.
Our moving cost calculator allows you to see exactly what to expect and how much a move of your type will typically cost. This is important information to have so you can be sure a company is not trying to take advantage of you or add on fees that do not belong. So, contact us today and never pay more than you need to on a move again!
Things to Know About Youngstown, OH Before You Move
Youngstown is a place where friendly and happy neighbors come together to share in community activities, including things like the local farmers market and a number of high-quality shopping locations. This is largely considered one of the best escapes in the country and people both young and old are now moving here to take advantage of the trend in remote work. Low-costs of living, low crime and a great community make Youngstown a hotspot in America right now.
There is a lot to learn about Youngstown and a simple article won't be able to give you all the critical information. Make sure to make a moving checklist, so you can make time for exploration without stressing about forgetting anything important.
We are proud to help the Youngstown community grow, and we are excited to make your move a fun, easy, and cost-effective one.