Total of 1 carriers in
Cleveland Heights
AAArrow Line LLC
Cleveland Heights

Cleveland Heights, OH

4.10
5

Years in Business

2

Trucks

6

Workers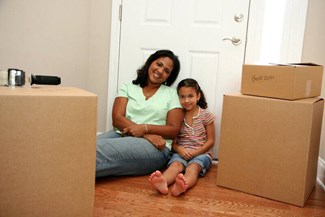 Cleveland Heights Movers
Before iMoving entered the market, individuals and families had to go through a long and frustrating process anytime they wanted to hire a mover. They would have to spend hours researching movers or calling their friends to find out who they used for a recent move.
Now you do not have to go through that ordeal, as you can use the iMoving network of vetted and reputable local movers no matter where in the United States you live. If you are moving to Cleveland Heights from New York, Florida or California, there are registered movers within the iMoving network who can help.
iMoving is home to local movers, cross country movers, moving truck rental companies, and office movers. Whether you need to hire a moving truck rental for a move from a short distance away, or you require cross-country moving companies to help you relocate from a thousand miles away, iMoving is the platform to use.
Besides making it easy to connect with reputable movers, iMoving allows you to search for the perfect mover based on many criteria, such as the size, distance, and nature of your move. It is also possible to pay for the entire move using the iMoving payment platform, which provides protection to each customer.
Moving is stressful enough without having to worry about whether you are hiring a legitimate mover or not. Allow iMoving to take that burden off your shoulders. Sign up and use the network to connect with movers that are committed to delivering an excellent experience.
Moving Services in Cleveland Heights, OH
The reputable movers you can hire using the iMoving network provide a range of services both locally and long-distance. Below are some of the services you can request from movers within the network.
Full Packing Service: When you request a full packing service from local movers or cross-country movers, it includes every aspect of the moving process. The professionals will protect, pack, load, move, unload and unpack your belongings from all the moving boxes when your move is complete.
Local Moving Companies: These movers are best used when you are moving within 100 miles. If you live near Cleveland Heights, you can hire a local mover to handle your entire relocation.
Cross Country Moving Companies: When you are moving more than 100 miles away, it is necessary to hire long-distance or cross-country movers for the job. These companies have experience handling moves throughout the United States.
Commercial Movers: Whether you have a home office or wish to move your small business, iMoving can help you get in touch with companies that specialize in commercial relocations.
Special Item Handling: If your move includes any special or heavy items, you must specifically point out those items to the movers before you schedule your move. Say you have a piano, pool table, valuable decorations or expensive paintings, you would inform the movers so they can bring the needed equipment and manpower to safely pack and load those items.
Tips For Impending Moves
When you are in the final weeks before your move, everything can start to feel overwhelming. The best way to remain calm is to follow the following tips for a comfortable and stress-free move.
1. Assess Insurance Options
Movers do offer insurance by default, but it is not always the most protective plan available. A basic policy from a local or long distance mover does not provide adequate financial compensation, should an item be damaged or lost during transit. Ensure you request a policy with better coverage from your mover.
2. Pack Intelligently
If you do not request a full packing service, you should finish up packing all your belongings the day before the movers arrive at your home or apartment. It is also helpful to pack intelligently by putting the items you need the most in separate boxes, and then labeling those boxes as "important" or "essential."
3. Updating Your Address
Do not forget to update your address with the relevant organizations and institutions when you move. You may need to update your address with utility companies, banks, loan providers, and on your identification documents.
4. Plan Time Off
Most movers do offer a delivery window, which is the range of days when they can get your belongings to your new address. As the week of the delivery window approaches, you can call the movers to get a specific day. Try to take that day off work, or at least half the day, so you are at home to meet the movers.
What You Should Know When Moving to Cleveland Heights, Ohio
Cleveland Heights is a suburb of Cleveland, which is one of the largest cities in Ohio. The Cleveland Heights area has a population of roughly 45,000, while Cleveland is home to around 400,000 people.
Most people who move to the area do not realize how many exciting adventures you can undertake without having to travel very far. The Cleveland area is home to many public beaches near Lake Erie, while there are hiking trails, places to paddleboat, and fishing piers as well.
One of the aspects of Cleveland that may take some time to get used to is to ever-changing weather. It is always helpful to check the weather forecast before you leave the house, as you may see the bright sunshine in the morning, only to get stuck in a rainstorm a few hours later.
Cleveland may not have the culinary reputation of a major American city, but it has a thriving food and coffee scene. There are many highly rated restaurants that food critics have recognized, while many independent coffee shops are wowing locals and visitors with their unique beverages.
The charm of Cleveland Heights is that you are right next to the downtown Cleveland area, but you also have a home or apartment in a peaceful, safe neighborhood. It can feel like your oasis away from the world, but you can still get to your place of work without needing to sit in traffic for hours.
Moving to Cleveland Heights is the next exciting chapter in your life, and you can make it a more enjoyable one with the help of iMoving.cpm.