Total of 1 carriers in
Mansfield
Dearman Moving & Storage
Mansfield

Mansfield, OH

4.41
57

Years in Business

2

Trucks

33

Workers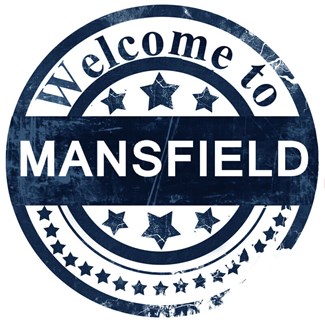 Mansfield, OH Movers
Once a great hub for many different manufacturing niches, Mansfield has become known for its ample job opportunities in the healthcare, education, and retail sectors. With a low cost of living ideal for families and young professionals, many are making a Mansfield move to help them achieve their career goals.
If you're planning a Mansfield move, you'll need to find reliable, professional movers to help you get settled into your new home. iMoving can help you find professional movers in Mansfield, OH thanks to the outstanding moving companies we partner with as well as our comprehensive suite of moving tools and resources.
Check out the following Mansfield guide detailing how to find the right movers for your specific moving needs.
How to Find Professional Local Movers in Mansfield, OH
When searching for professional local moving companies in Mansfield, OH, the first thing you'll want to verify is their licensing information. All local movers in Ohio must be licensed to transport and handle household goods and choosing one that isn't could put your belongings at risk.
At iMoving, we thoroughly vet all of our movers and only list ones that have proven they're up to our high standards. This includes verifying their licensing and insurance information so you can be confident your belongings are safe.
Additionally, when searching for professional local movers in Mansfield, OH, be sure to get multiple quotes. This will help ensure you're getting the best deal on your move. With iMoving's side-by-side comparison tools, you won't have any problem properly evaluating each local moving quote you receive.
How To Find Professional Interstate Movers in Mansfield, OH
A lot of people choose cross-country or long-haul movers based on price alone. However, the lowest estimate isn't always the best option as these movers may cut corners to save on costs. When searching for professional interstate movers in Mansfield, OH, be sure to consider whether or not the company is licensed, insured, and experienced - and at iMoving, they all are.
Additionally, all moving services from interstate moving companies in Mansfield, OH ordered through iMoving's SSL encrypted booking platform are covered with our guarantee. This means that you won't have to search through thousands of moving companies to find one you can trust - we've already done that for you.
Plus, with online tools that give you complete control over the moving process, you can rest assured that everything will go according to plan - no matter what changes you may need to make.
Estimating the Cost of Movers in Mansfield, OH
Estimating moving costs requires understanding the type of move you are making, the distance of the move, and the services required. For example, a local move will be cheaper than a long-distance move of the same size, but the price will go up if you need full-service moving services like packing and unpacking.
With essential moving services like loading, unloading, and transporting your belongings, you can expect to pay between $500-$3000 for a local move and an average of $4500 for a long-distance Mansfield move. However, specialty moving services and required access fees could increase these prices.
You can use our detailed moving cost calculator to get a more accurate estimate of your moving costs. This will help you budget for your Mansfield move better and avoid any unwanted or surprise fees on moving day.
What To Know When Moving To Mansfield, OH
If you are trying to move at the start of peak moving season (late March to early April), be aware that there may still be a chance of snow in Mansfield. This could delay your move slightly or make the moving process a bit more complicated. You can be prepared for the potentially unfavorable weather by packing warm clothes into an essentials bag before moving.
Parking can be pretty easy to find in Mansfield, and most moving trucks parked on the street for the day won't need specialty permits. However, it's always good to check with your local parking authority just to be safe. Read and download our detailed moving checklist for more tips and advice on essential things to consider during a move to Mansfield.
Whether you are moving a ton of stuff or just a few items, iMoving can help make moving easy and hassle-free with our vast database of professional Mansfield movers.