Total of 1 carriers in
Mayfield Heights
American Transporters
Mayfield Heights

Mayfield Heights, OH

3.80
4

Years in Business

4

Trucks

8

Workers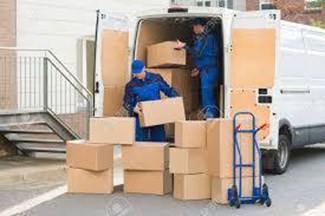 Mayfield Heights Movers
When it comes to moving to a new place, you'll find that there are a lot of details that you need to try and sort out in order to get everything in order. How are you supposed to make sure that you've got everything together here? Are there options that make sense for your needs and how you may want to get it all done?
Finding the right movers in Mayfield Heights is a task in and of itself, and it's important to know what you're looking for and how you want to do things. That's why we started iMoving – we wanted to make that process a lot easier for those who were looking for movers and wanted information about quotes and such.
At iMoving, we've made it a point to connect with all of the best options for local moving companies, no matter how far you were moving or what is being moved. We've made our website easy to navigate and give you the ability to get quotes from multiple movers in Mayfield Heights so that you can make sure that everything is taken care of in the right manner.
Just head to our search engine and let us know where you are and where you're headed. Then, you can look at the quotes, compare services, and ensure that you're getting the best moving company in Mayfield Heights for your move. Then, you can even schedule them and pay for them through our site! As your moving facilitators, we'll take care of everything that needs to be done, your movers can take care of your move, and you can deal with the other parts of it!
Moving Services in Mayfield Heights, OH
Local Movers: Many movers in Mayfield Heights do a lot of work with local moves. These movers usually only offer services if you're going less than a certain distance (it depends on the moving company).
Long Distance Movers: A number of moving companies offer long-distance options alongside their local options. These movers help to organize and take care of everything that may come up when you're trying to sort out what it is that needs to be done.
Business Relocation Needs: Businesses need a lot of logistics sorted out if they want to be sure that things are done in a manner that is safe and that helps them to get to their new location. You want to be sure that you can relocate electronics (like computers and servers) without damaging them, and these movers know how to make that happen.
Other Services: Packing, unpacking, specialized loading, and moving services, sales of packing products, storage rentals, and more fall under the umbrellas of many movers that you may find through iMoving.
Useful Moving Tips
Prepare your furniture and remove items so they're easier to move. Your furniture is some of the most awkward stuff that your Mayfield Heights movers are going to have to try and take care of. So, make it easier for them. Remove any drawers, make sure nothing is left on top of your furniture, and take off any legs or other things that may be problematic while moving.
Make important documents easy to access. Need to know where things like passports, licenses, birth certificates, etc. are? Don't put them on the truck! Your best option is to always get some sort of lockbox that you can put in your vehicle with you. Then, the movers don't have to keep track of it, and you can have peace of mind about its location.
Label boxes for where you want them to go. If you are labeling boxes, be sure that you label them for their final destination instead of where they're coming from in your current home. That way, whoever is unloading the truck is going to be able to put items in the right room in your new place, and you're not stuck moving it somewhere else.
Use packing tape. While you can close many boxes without tape, it's better to have it. Not only does it allow for fewer accidents, but it can ensure that everything stays in the box that you put it in first. It makes things a lot easier to find when you finally get to your destination.
Use plastic wrap liberally. Plastic wrap covers a multitude of sins and helps to keep things neat. Some people will actually wrap up their dresser drawers because it's just as simple as packing the items in them. Or, you can use it to cover the top of your bathroom supplies so that they don't leak. Get a roll or two and keep it on hand during packing.
What to Know About Mayfield Heights, OH
Mayfield Heights is a well-loved, well-known suburb of Cleveland Ohio, and if you like sports, Mayfield Heights is the place to be. A town of about 20,000 people, you will always find someone that's ready to talk about the Cavaliers (NBA), Browns (NFL) or Indians (MLB). The stadiums aren't super far away, so it's well worth it to get season passes for your favorite sports.
Mayfield Heights is on the eastern side of Cleveland, so you're right on the edge of Lake Erie, and there's always something to do on the lake. You can go out on the water and enjoy all of the unique sports that you only get to enjoy if you're near water. Whether you enjoy boating, fishing, or even kayaking, you can do it all during the late spring, summer, and early fall. You can also check out the Tall Ships Festival, where you can learn about the maritime history of the region.
Do you enjoy music? Mayfield Heights isn't far from the Rock and Roll Hall of Fame, and there are always concerts and other fun events that you can go ahead and enjoy while you're there. And, if you're into all types of delicious foods, the food scene in this area is fantastic. The schools are solid, the neighborhoods are safe, and Mayfield Heights has become a favorite place for families and single professionals alike.