Total of 1 carriers in
Poland
American Quality Moving
Poland

Poland, OH

3.89
11

Years in Business

2

Trucks

12

Workers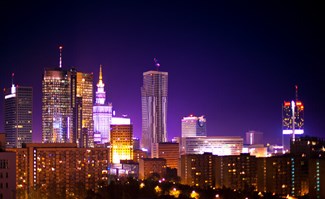 Poland, OH Movers
Poland is a beautiful place to call home, nestled among vibrant green parks, friendly neighborhoods, and excellent schools. And when it comes time to make a Poland move, you're going to want to choose top-rated movers who are experienced at handling moves of all sizes.
So, how do you choose the most reliable moving company in Poland? The answer is simple - use iMoving's comprehensive database of top-rated movers in Poland, OH. Each of our moving partners offers the highest level of customer service and comes highly recommended by previous customers.
In addition, we also provide you with all the resources you need to make your move as smooth and stress-free as possible. Check out everything you need to know about choosing local and long-distance Poland movers below.
How To Choose Top-Rated Local Movers in Poland, OH
Even though the city comprises only a few thousand people, there are still tons of top-rated movers in the area that can help you with moves down the street or across town. The key to choosing top-rated local movers in Poland, OH is to find ones that are fully licensed to transport household goods. This license is required by the state of Ohio and ensures that the company is adequately insured in case of accidents during the moving process.
Fortunately, at iMoving, you can choose top-rated local moving companies in Poland, OH whose license has been verified by our internal team of moving experts. We only work with licensed moving professionals to ensure you get the best possible service.
How To Choose Top-Rated Long-Distance Movers in Poland, OH
When choosing from the many long-distance moving companies in Poland, OH listed on iMoving, you'll want to consider which ones offer the services that best fit your needs. For example, if you have a lot of large furniture or other items that need to be moved, look for companies that specialize in full-service moves.
Additionally, you'll want to select top-rated long-distance movers in Poland, OH that offer binding estimates. This type of estimate ensures that you won't be charged any hidden fees or surcharges once the move is complete.
At iMoving, it is easy to find movers that offer binding quotes for any type of moving services you need. Additionally, all services ordered through our secure booking platform also come with a money-back guarantee to add extra protection to your move. This ensures that you won't be charged if the movers don't meet your expectations.
What is the Cost of Movers in Poland, OH
Poland movers are priced according to the type of move you are completing. Long-distance moves will be charged based on the weight of your items, total miles between the starting and destination point, and any specialty moving services such as packing or storage. You can expect a long-distance Poland move to average around $4500, but this can increase depending on the specifics of your move.
Local Poland moves will be charged by the hour regardless of the size or scope of the move. On average, you can expect to pay between $40 and $120 per hour for two local movers and a truck.
To get a more specific price for your upcoming move, use iMoving's moving cost calculator. This helpful tool gives you an instant estimate of how much your Poland move will cost and provides detailed insight into the specialty moving services you may be charged for.
Essential Tips When Moving To Poland, OH
Poland offers residents a small-town feel with all the amenities of a larger city. The cost of living is affordable, and there are plenty of things to do in your free time once you have crossed everything off of your moving checklist.
Be sure to reserve parking permits for moving vehicles in advance, as on-street parking is limited in some areas of the city. Additionally, be prepared for longer moving times when the weather can dip below freezing during the winter months. If you can, try to schedule your move during the summer months when the weather is more favorable for moving tasks such as loading and unloading.
With iMoving, choosing top-rated Poland movers is easy - requiring a few key details and a few clicks of your mouse. Trust us, as thousands of others have, to help search for, compare, and hire top-rated movers that will make the moving process a breeze.