Compare Offers
What are You moving?
How does it work?
| | | | | | | |
| --- | --- | --- | --- | --- | --- | --- |
| Create Inventory | | Compare Offers | | Book Your Mover | | Bon Voyage |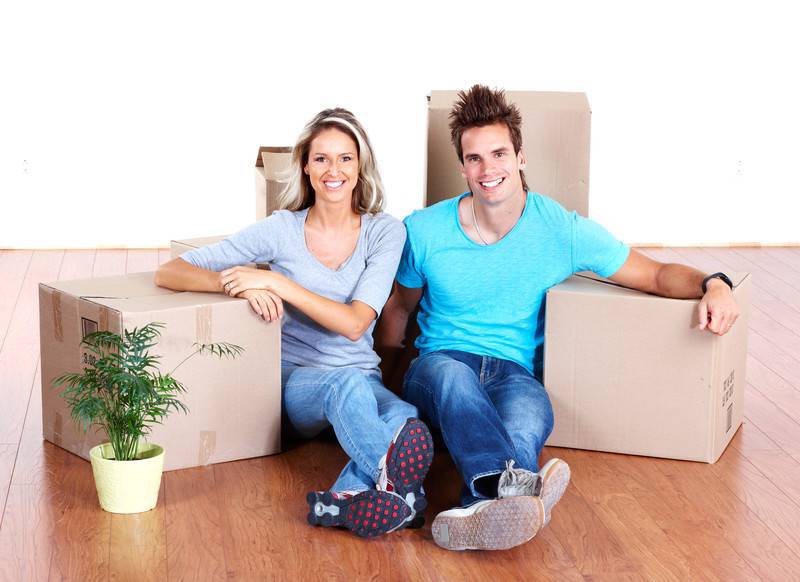 North Ridgeville Movers
iMoving knows that cost is one of the main factors people think about when it's time to move. Oftentimes getting lost in the process of moving itself can cause moving costs to add up quickly, getting out of control. By booking and managing your entire North Ridgeville move with us, you won't go over budget.
Gone are the days of inaccurate online moving quotes that end in disaster. With the large amounts of data available today, our online quotes can provide reliable estimates.
Not only does our online platform connect you to the best movers in North Ridgeville, but it also allows you to supervise moving costs. You don't need to know how much special boxes will cost or stress over extra fees a company may charge.
We give you the tools to stay in control of your move. Every quote from us is binding and movers cannot change them. Any time there is a price change, it is because you have requested an extra service or added something to your inventory.
At iMoving, transparency is a big part of who we are and what we believe in. When you don't know how much a move should cost, you are susceptible to deceptive quotes, extra charges, and unprofessional service. Our approach to moving gives control back to you, so you don't feel at the mercy of a group of strangers who have your life in their hands.
Getting started is easy and fast. Enter the details of your move into our moving cost calculator and instantly get quotes from multiple moving companies in North Ridgeville. Then book a mover!
Moving Services in North Ridgeville, OH
Local & Long-Distance Moving: Both types of moves may require similar services, but local moves don't usually cross state lines, while long-distance moves do. iMoving can help you find the right company to take the chore of moving off of your plate and into the hands of trained professionals.
Commercial Moving: When it's time to move your business, commercial moving companies help you get it done easier and with less operational downtime. This move often requires the transportation of sensitive material that must be safe and secure at all times.
Auto Transport: Driving your vehicle all the way to your new home may not be your idea of fun. This service will ship your car from one part of the country to another using either open-air transport or enclosed transport.
Full Packing: Packing and unpacking is the worst part of moving for most people. Professionals will pack your entire home, ensuring the safe transportation of your personal items. They also will unpack your items at your new home.
Use These Moving Tips for a Successful North Ridgeville, OH Move
Don't Be Afraid To Buy A Lot Of Boxes
Better safe than sorry is the old saying to keep in mind when buying boxes. It is easier to deal with extra boxes than trying to find a box at the last minute. There are some stores that are happy to take back any unused boxes you ordered from them.
Track Your Move With Technology
Have you hired a professional moving service to assist with a long-distance move? Depending on the service and how far you're moving, it may be a week before your possessions are delivered to the new address. To keep track of your things at all times, place a fully charged iPad or iOS device inside a box loaded onto the truck. You can use the "Find My iPhone" tracker to see where your things are. Of course, with iMoving, we can do that for you.
Carry A Door Stopper With You On Moving Day
Doors are going to be opening and closing the entire day. In order to more easily bring items in and out of your home, a door stopper will keep the front door open. You may also need to keep an interior door or back door open as well. Having a door stopper at the ready will make life easier for everyone.
Pack Pillows And Blankets With Fragile Items
You can kill two birds with one stone by stuffing pillows and blankets into moving boxes that contain fragile items. They will provide a ton of extra cushioning for items as well as prevent damage.
Have Extra Cash For Tipping
Choosing to tip movers for a job well done is common. If you are tipping movers, heading to the ATM the day before is highly recommended. The last thing you want to do after completing a move is going to an ATM to get more money.
Good Things to Know When Moving to North Ridgeville, OH
Aut-O-Rama Twin Drive-In Theatre: This is a drive-in with history. Built-in 1955, it was the first of its kind in the Cleveland area to install AM radio sound in their theatre and offer a choice of movies. There is a fun retro feel that complements a family date night or something a bit romantic. One thing for sure is this a great place to make memories with friends or family.
Sandy Ridge Reservation: This 310-acre wetland and wildlife preserve opened in 1999 and quickly became a favorite spot for outdoor enthusiasts. The beautiful land of the reservation lies on soggy, level ground flanked by ancient beach ridges to the north and south and contains open lands and forests to explore. Don't leave home without your camera and binoculars when coming here because there's also lots of wildlife that call this place home.
Go To the Corn Festival: Originally created to celebrate the upcoming bicentennial of the United States in 1976 as well as a corn grower named Harold Sweet who often donated to the youth, it is now a 3-day festival, organized completely by volunteers. Enjoy corn eating contests, the Grand Parade, and live performances. It is free admission, free entertainment, and free parking and is always held on the second weekend of August.
Shady Drive Complex: Come here when you have no idea what you want to do, you just know you want to be outside. Shady Drive is 37 acres of green space and recreational amenities. There are 13 softball/baseball diamonds, a pavilion with picnic tables, a multipurpose field, a playground, and full-service concession stands. There is seriously something for everyone in the family to enjoy alone or together.
Start planning your North Ridgeville move with iMoving. You'll not only get competitive prices, honest reviews and high quality local and long-distance movers, but you'll also have control. We can help you manage your move for an experience to start your new journey in Ohio off right.