Total of 1 carriers in
Capitol Heights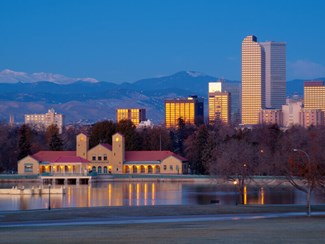 Capitol Heights, MD Movers
Making a move is both an exciting and stressful process that demands a large amount of your energy and attention to get right. However, when you have the best experts working on your behalf the moving process becomes a much easier and fun experience. With iMoving you will be able to easily locate and compare the very best movers in Capitol Heights, MD in order to create a plan and a move that is perfect for you.
You can get started with iMoving in only a few clicks and their process is now easier than ever to use. If you are making a move in or around Capitol Heights contact iMoving today!
Top Curated Local Movers in Capitol Heights, MD
There are so many local moving companies in Capitol Heights, MD that simply providing a list of every company would quickly become overwhelming and pointless. Instead, at iMoving we have personally checked every company on our list for the proper licensing and insurance and have conducted interviews and sorted through customer reviews to find the businesses that best represent the very best of Capitol Heights. Every name on our list stands head and shoulders above the generic competition.
Once you have found local movers in Capitol Heights, MD that fit your needs and price range, we help you lock them into a binding contract before the move even starts. By giving you set, fixed prices, you can be certain you will not be paying any unwanted hidden fees.
The Best Long-Distance Movers in Capitol Heights, MD
When you begin to compare long-distance moving companies in Capitol Heights, MD you want to be sure that all of the companies that you are deciding between are the absolute most trustworthy, careful, and experienced movers you can find. With iMoving you will be able to easily connect with the top long-distance movers in Capitol Heights, MD and compare prices, features and any other unique benefits a company can offer.
You can easily browse through a large selection of great movers where you can see exactly who you will be working with as well as any prices or features you can expect. We ensure you get exactly what you expect at every stage of the process. Long distance moving is never easy, but iMoving has made it so that it is as painless and straightforward as it can possibly be. This is the future of simple moving.
The Real Cost of Movers in Capitol Heights, MD
Moving varies widely in price depending on a large variety of factors that go into the move itself. However, rather than make these elements clear, many moving companies will purposefully try and keep you in the dark as to their pricing methods. The truth is, many companies simply look for ways to add extra hidden fees. This is why we help you lock in prices before the move, so you know exactly what you will be paying.
We suggest you use the iMoving moving cost calculator in order to get a rough estimate of how much you can expect your move to cost you. Then when you begin to look at what companies are offering you, you can see which deals are great ones.
Thanks to iMoving you now are able to easily move in and around Capitol Heights at the best possible prices, with the best possible companies, all from one easy-to-use hub.
Why People are Moving to Capitol Heights, MD
Capitol Heights is a suburb of Washington D.C. that has a great location close to plenty of eateries, shopping centers, commercial districts, easy highway access, and is only about 45 minutes away from Baltimore. Capitol Heights also boasts a large number of parks for a town that size and is greatly beloved by the roughly 4,500 people who call it home.
We have a deep knowledge of the city that goes back years and we understand what it takes to make moving to the area painless and easy. By using the iMoving moving checklist you can ensure that you are taking all of the proper steps towards making your move to Capitol Heights a success.