Total of 1 carriers in
Odenton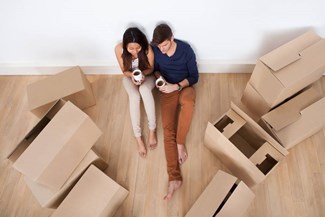 Odenton Movers
When you start getting ready to move, you likely begin by sorting out a moving date. And then, you start looking for the best Odenton movers to take care of the move for you. But, how can you find them without taking hours upon hours to try and get things sorted out? This can be a big issue.
As you start to explore the options that you have here, you want to be certain that you're getting the resources you need in order to make your move go smoothly. That's why iMoving is here. We work with you to ensure that you've got the connections you need with the right local moving companies in Odenton so that you can get a solid estimate and make the right decision.
We partner with these moving companies because we trust them to do the job right and take care of everything in a positive manner. You can ensure that you're getting the services that you require a while, at the same time, knowing that you aren't going to pay an arm and a leg for it. And, you don't have to spend hours looking for them.
If you need to get estimates, book, and pay for moving companies, you can do it all with the help of our team at iMoving. We're here to help you sort out details and ensure that you get the resources you need to stay ahead of problems and get your move done correctly.
Moving Services in Odenton, MD
Local Moves: Local moves are close-by moves – moves that don't take multiple days to deal with and that are in the same town, county, or state.
Long Distance Moves: Long distance moves are further away moves; they can last several days and require more logistical work in order to do them well.
Business Moves: Businesses have confidential info and expensive items that need to be moved carefully – you want to be sure that you have the right movers to take care of things for you.
Other Miscellaneous Services: Other services may include, but are not limited to, offering packing supplies for sale, storage unit rentals, truck rentals, white-glove services, and packing/unpacking services.
Top Tips for Moving and Packing
Put Together an Organized Checklist
Having a solid checklist can go a long way when you want to be sure that you've got everything ready to go. Knowing what there is to be done and how you want to accomplish your goals can be very useful and you will feel much less stressed out than if you just tried to do everything willy-nilly.
Pack One Room at a Time
Don't try to pack multiple rooms. One box stays in one room, and you pack one room at a time. It'll help you to get things done much more quickly and you won't be confused or stuck when you try to sort out what still needs to be done with packing. 
Label Boxes Appropriately
Don't just hope that boxes are going to go where you want them to go. You're much better off labeling and/or color-coding everything that you're talking to your new place. Then, your movers can place them in the appropriate rooms and you don't have to move them around yourself.
Give Everyone in Your Family a Job
Whether it's your kids, your cousin, or your spouse, everyone that is moving to the new place with you should be doing something. Kids can pack their own boxes in their room (if they're old enough to do so). Adults can organize items, throw things away, and help you with taking things apart. Give everyone specific jobs off the checklist and it'll get done more quickly.
Schedule Your Move at a Good Time
The best time to schedule a move is during the week, in the middle of the month. This is often the slowest time for your Odenton movers, allowing you to get what you need and saving you a lot of cash at the same time.
What Should You Know Before Your Move to Odenton, MD?
If you're looking to work in Baltimore or DC, it can be difficult to find a place that is affordable to live and great to raise a family in. Less than 20 miles from Baltimore, 15 miles from Annapolis, and less than 30 miles from DC, Odenton is in that "ideal spot" where you can get pretty much anywhere via the MARC train system or the Light Rail. Traffic is busy,
The Patuxent Research Refuge is one of the many places that people can go if they are looking to get out into nature. With a number of hiking trails and other places to go and explore, you'll find that you feel like you're out in the woods, even though you're still in the middle of the Baltimore-Washington metropolitan area. You can also get out to Western Maryland with ease, as you're not super far from I-70, which stretches across the state and across the entire US.
Anne Arundel County, which is where Odenton is located, has some of the best school districts in the Baltimore-Washington metropolitan area. Their school district is ranked as one of the best in the state, and their test scores are quite good as a result of that. The teachers in Anne Arundel County are trained to work with kids of all backgrounds. The County is culturally diverse, with all sorts of unique people that you can meet.
There are also a number of places where adults can work and start their careers, even if they don't go all of the way to Baltimore or DC to do so. Fort Meade isn't very far away, and they have a variety of civilian and military jobs available. There are multiple hospitals around the area and many institutes of higher education (community colleges and universities) are in the local area as well. Overall, the job market around here makes it a great choice for families that may be looking to move to the region.