Total of 1 carriers in
Temple Hills
The Best Rate Relocation Systems
Temple Hills

Temple Hills, MD

4.20
2

Years in Business

5

Trucks

15

Workers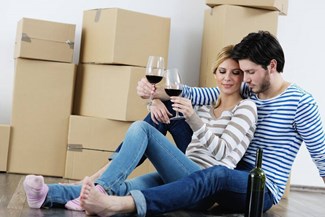 Temple Hills Movers
When you start to look at all of the details around a move, you're likely trying to ensure that you can take care of everything affordably and without too much stress. How are you able to do things in a manner that makes sense? Are there options that can help you to determine your next steps and feel confident that you've got the tools you need to stay on top of everything?
iMoving is here to help you find the Temple Hills movers that you need in order to stay ahead of packing and moving in a manner that is quick and helpful. We're a moving facilitator – we connect with movers all over the country and provide estimates and information to customers that want to hire them.
The fact is, we do a lot of the hard work for you because we take the time to research and connect with the best local moving companies in Temple Hills. We don't partner with companies that we don't trust – so when you get estimates and book a company through iMoving.com, you can rest assured that you're hiring the best in the business.
Our company oversees every part of your move as well, so you're going to be covered from the minute you book them until the last box is moved in and unpacked. We are here to answer questions and to ensure that your movers take care of the job in a professional, efficient, and helpful manner.
Moving Services in Temple Hills, MD
Local Moves: Moving to a different apartment or buying your first home in the same area that you live in right now? Local movers make those transitions affordable and easy.
Long-Distance Moves: Long-distance moves take a lot of organization, and it can take multiple days to get your items to where they need to go. Long-distance movers do everything possible to make that process go a little more smoothly.
Commercial Relocation Services: Business moves are a big deal, and take lots of time and expertise to ensure that things get moved carefully and properly. Business movers have the knowledge and expertise to make that happen.
Storage Options: Looking to rent any sort of storage space? Many moving companies in Temple Hills also have storage rentals available.
Other Moving Services: Packing and unpacking, white-glove services for large and fragile items, and a variety of other moving services may be available for an additional cost.
Helpful Tips for Packing and Moving
Get friends and family to help you with moving
Need a hand with packing up everything? Now is the time to recruit your family and friends. This is especially true if you're moving away – more often than not, they're going to want to spend some time with you before you leave, invite them over to help out! Make sure you thank them with some food, though.
If you're moving locally, get a baby sitter or a pet sitter
If you're not moving far, hire a pet sitter and/or babysitter for your pets and kids. It will help you to feel more relaxed, and no one will get lost or end up underfoot at a bad time. It will increase your costs a little bit, but it's worth it if it reduces everyone's stress.
Electronics should be packed in original boxes if possible
Do you have the original boxes for your TV or other electronics? Pack them in those boxes. That way, it's not only unmistakable what the object is, but you also know that everything is going to be able to fit without any problem.
Pack hanging clothes in garbage bags
Don't want to waste a lot of time packing away the clothing in your closet. Use a garbage bag! Put a hole it in it, stick several hangers (with clothing on them) through the hole, and then tie the bottom of the bag around the bottom of your clothing. It makes the job quick, easy, and painless for everyone.
Have a complete to-do list ready to go
Put together a big to-do list with absolutely everything that you need. That way, you don't forget anything and you can feel fairly confident that you have some solid options for taking care of the problems at hand.
What to Know When Moving to Temple Hills, MD
Located in the heart of Prince George's County, MD, this small city is one of the best places to live if you want to find affordable homes in the Baltimore-Washington Metro area. With home prices about 20% below the average price of what you see throughout the entire state, it's really easy to get a decent-sized home in a safe neighborhood that is less than $300k.
Due to its proximity to both Baltimore and Washington DC, and the fact that there is a lot of public transportation available that can get you to either within a reasonable amount of time – there are a lot of opportunities for people that move to Temple Hills. Jobs are plentiful, whether you're looking to commute into DC or Baltimore, and there is a number that is within the city limits of Temple Hills itself.
This small city is growing every year, and with that, the school district is one of the most improved in Prince George's County. And, as a result, there are more small businesses cropping up in the downtown area, and the entire Temple Hills region is experiencing an economic and social renaissance. Many entrepreneurs are seeking out the area because of the affordable rentals that they can find throughout the city.
The area is incredibly diverse, with dozens of languages spoken and people of every ethnicity and race living in the region. This allows for children to have a number of unique and diverse experiences. There are always things to do in and around the area, and the sheer number of restaurants and other culturally-based businesses makes Temple Hills a great place for people of any age or background to reside.