Total of
1
movers in
Germantown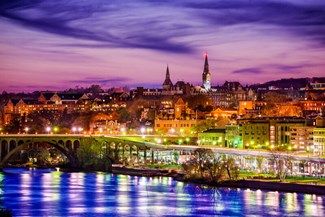 Germantown, MD Movers
The third most populated city in Maryland, Germantown is within driving distance of both Baltimore and Washington, DC. If you are making a Germantown move, do what so many others have done to make their move less stressful and make iMoving your moving partner.
With the help of iMoving, you will never have to stress about finding reliable movers in Germantown, MD. We guarantee that every moving company we feature on our platform is reliable, prompt, affordable, and licensed.
Our team manually vets every professional moving company we partner with, conducting robust checks of their business practices and customer satisfaction. We also conduct periodic assessments to learn whether a business is maintaining its professional and ethical standards. When you have to make a Germantown move, trust iMoving to make it as stress-free as possible.
Safely Hiring Local Movers in Germantown, MD 
If you live alone, or have to handle part of your upcoming move without your partner, then hiring reliable movers is so important. You may be anxious about being alone in the house with strangers, which can lead to a struggle in hiring movers.
At iMoving, we understand the trepidation, as you are trusting people to come into your home and handle your valuable belongings. That is why our team takes such great care to vet local moving companies in Germantown, MD before adding them onto our platform.
Everyone who uses the iMoving platform has our guarantee that any local movers in Germantown, MD or another city that you hire are the very best in the business. We only partner with reliable, honest, trustworthy, and reputable movers who have been in business for several years. Our team vets all information about the movers, and checks in with them regularly to ensure they are maintaining such a standard.
Hiring Top Cross-Country Movers in Germantown, MD 
Completing a cross-country move is an ordeal, especially if you live in a bigger house. Imagine having to pack up the belonging in all those rooms!
Trusting cross-countrymovers in Germantown, MD with your belongings is challenging, which is why hiring top-rated movers will make your life a lot easier. Rather than being anxious about the upcoming move, you can rest easy knowing that your relocation is in the hands of the very best.
The iMoving platform makes it effortless to find, connect with, compare, and eventually hire top cross-country moving companies in Germantown, MD. We partner with the best, ensuring that you are spoiled for choice when you search for movers on our website.
Among the services we offer include easy searching for movers, a secure messaging platform to communicate with moving companies, binding quotes, securely paying moving deposits, and much more.
Better Understand the Cost of Hiring Movers in Germantown, MD 
Are you unsure about how to bring down the cost of your upcoming relocation to or from Germantown, MD? Perhaps you are on a strict budget, or your employer will only compensate you for a certain amount of moving expenses.
Rather than trying to guess how best to lower the cost of your move, you can use the moving cost calculator on the iMoving website. Our accurate calculator allows you to adjust different variables pertaining to your move, and see how the estimated cost of the move changes.
Such a calculator allows you to understand how factors such as your moving date, size of the move, and the services you request influence the final price. You can assess whether eliminating some services may bring the cost of your relocation down to an acceptable level.
Helpful Tips on Moving to Germantown, MD 
There is no need to feel apprehensive about your upcoming move to Maryland. Not only are you in the hands of capable movers thanks to iMoving, but we can help you multitask during this process as well.
Download and print the latest version of our moving checklist from the iMoving website. A checklist is a terrific tool for managing all the little tasks you must get through to successfully relocate. Between changing your driver's license and forwarding mail, you should write down every step on the list.
The iMoving platform is the very best resource for relocating locally or long-distance. We can help you navigate the transition smoothly.