Total of 1 carriers in
Laurel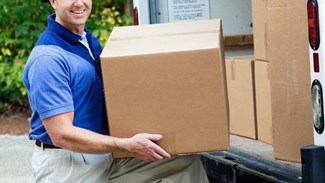 Laurel Movers
The first thing you will notice about Laurel MD is that it is almost exactly in the middle between Washington DC and Baltimore, which means a lot of its residents live there and work somewhere else.
Moving companies in Laurel know their nightmare is going to be the traffic, so working with someone who knows the lay of the land is going to make your move a lot smoother. iMoving is the internet-inspired way to get the local or long-distance Laurel moving help you need to navigate this busy part of the country without too much trouble.
iMoving is a moving facilitation company. We've been around for years now building up our valuable network of reliable local moving companies as well as perfecting the tools we have at iMoving.com in order to help people planning a move secure the best movers possible.
Every one of the movers in Laurel that we invite to join our network has gone through a rigorous vetting process. Our experts at iMoving check each company thoroughly to ensure they are properly licensed and certified and uphold the values we believe are at the core of a quality moving service: transparent pricing, courteous well-trained professionals and, above all else, respect for the customer and their belongings.
To get started, use our easy quote tools to get prices from our partners. After giving us a few details, we'll provide a list of local or long-distance Laurel movers that are best suited to executing your move. Then all you have to do is choose the company you prefer.
You can trust that any moving company we present as an option will be reliable and able to make your move as simple and stress-free as possible.
Moving Services in Laurel MD
Storage Options: Oftentimes, there's a short amount of time between when you have to move and when the new place will be ready. If that's your situation, many of our partner movers can provide secure, climate-controlled storage areas for that transition period.
Vehicle Shipping: Are you planning an interstate or long-distance Laurel move? Do you have a second car or other vehicles? Rather than putting a vehicle through the wear and tear of a long trip, consider shipping it.
Full Packing & Unpacking: For retirees, those who have to move in a hurry, or folks who have mobility issues, this service is a godsend. A specially trained crew will come to your home and take care of all the packing, and when the truck arrives at the new place, they'll unpack it all too.
AFew Tips to Make Your Move Easy
People who move a lot know there is a big skill to it. Moving smartly is so much easier than moving hard.
Moving is the perfect time to declutter your life. It would be crazy to miss the opportunity. The minute you know you're going to move – look at everything with a critical eye. This is the time to lose all the stuff you haven't looked at in forever. It's the time for garage sales, moving sales and donations to your local charities. Everything you move that you don't really need is something you are paying for unnecessarily. Take the chance to get rid of the things you don't want or need.
Don't forget extra food. Packing the kitchen is one of the biggest jobs and it seems to take ages. Giving away the tinned food and other pantry items is a green way to deal with food items it makes no sense to ship. Depending on the moving company you choose, they might even have a program with local charities to take the items away for you. That way all you need to do is isolate the foodstuffs and they will do the rest.
Start early. The temptation is to wait until the last moment. Resist that temptation at all costs. The sooner you start on the move, the easier it will be. It always takes longer to pack than you ever think it will. With a little thought you can really be ahead of the game; pack out-of-season clothes first, for example. You will not need them or miss them, but it is another job that is out of the way.
Moving to Laurel MD – Here's What You Need to Know
Make no mistake, if you're moving to Laurel MD you are moving into a 100% suburban community. Geographically it is between Washington DC and Baltimore but in reality, the effect is that it is in the orbit of the capital.
The trains from Laurel into DC are frequent and fast. The journey takes between 30 and 40 minutes on average and runs frequently from early in the morning until late at night. The close proximity necessarily influences the tenor of the town and the cost of living.
The majority of the real estate in Laurel is rented, although rents are not especially high when compared with the average household income. Rent is about $1500 or so a month, which is higher than the national average, but considerably cheaper than towns closer to DC. The net effect though is that the town has a young, professional vibe about it. Laurel has plenty of young families taking advantage of the extra space that a few additional miles away from DC or Baltimore gives.
Not surprisingly given its geography, there are plenty of restaurants as well as all the accouterments of the suburbs. If you're looking for culture and other mainstream activities, the options are Baltimore or DC. Baltimore has a world-class orchestra right on the doorstep although it does tend to get forgotten next to its bigger, DC neighbor.
Ratings for the city call out the nightlife and diversity as being two of the most attractive elements of Laurel. The outdoor activities available also get a high mark. Not surprisingly though, the ease of commuting is the one thing that shines. You can use Laurel as a great place to live, and great place to get to anywhere else as well.