Total of 1 carriers in
Reisterstown
Optima Moving
Reisterstown

Reisterstown, MD

4.68
13

Years in Business

3

Trucks

20

Workers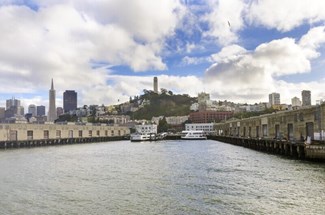 Reisterstown, MD Movers
An historic suburb of Baltimore, Reisterstown is for many the ideal place to live on the east coast. With a population of less than 30,000, residents enjoy the benefits of a comfortable living environment, along with close proximity to the big city. As you plan a Reisterstown move, allow iMoving to help.
Finding trustworthy, reliable movers in Reisterstown, MD takes a lot of work. You have to look through search results, read customer reviews, contact companies to learn their rates, and then hope they are available when you require their services.
Rather than going through all that hassle, you can count on iMoving to get you connected with the best movers in the area. We vet local and long-distance movers, ensuring our platform only has a listing of the very best relocation professionals in and around Reisterstown.
Local Movers in Reisterstown, MD 
One of the most popular reasons to use the iMoving platform is because of the convenience. It would be hard to find a service that matches our curated list of the very best local moving companies in Reisterstown, MD.
Our team puts in a lot of work to thoroughly vet movers, assess customer reviews, and conduct interviews to ensure every company listed on our website is among the best in the business.
If you are hoping to hire local movers in Reisterstown, MD, iMoving makes the process effortless and comforting. The peace of mind you get from knowing that your movers are trustworthy is hard to put a price on. Speaking of price, we ensure that you are paying competitive rates for local moves, as all our movers submit their hourly or fixed rates to iMoving before we place them on our platform.
How to Connect With Long-Distance Movers in Reisterstown, MD 
The iMoving platform is the number one source of finding and connecting with reliable long-distance movers in Reisterstown, MD. We put in a lot of work to ensure that hiring interstate or long-distance movers is effortless for our users.
Among the services offered by iMoving include the ability to communicate with movers, receive binding moving quotes, and submit a request for a booking through our platform. We also allow users to put down a deposit ahead of their moving day, and pay for the move after its completion.
Our platform is entirely secure through the latest encryption, ensuring that your data and communications are private. There is full transparency throughout the process of hiring movers, as you can see all the relevant information about the company and your relocation at any time.
Whether you are moving to a nearby state or need long-distance moving companies in Reisterstown, MD to help with a relocation, trust iMoving to connect you with the ideal business.
Cost of Movers in Reisterstown, MD Explained 
With the help of iMoving, you can better understand the factors that impact the cost of relocation. We have built a superior moving cost calculator that is available to us through our website, which allows you to assess how different criteria may influence the expenses of moving.
The moving calculator shows you how the distance between the origin and destination, number of belongings, special services requested, and the date you plan to move can all impact the moving cost. Then you can adjust the services you require, based on your budget.
By reducing the size of your move, booking early and moving on a weekday, and doing some of the work on your own, you can move locally or long-distance for a lot less money than you are presently imagining.
Tips on Moving to Reisterstown, MD 
Relocations are never straightforward, whether you are moving locally or across the country. If you are ready to call Reisterstown home, we can ensure you complete the move without any problems.
One resource to leverage is our latest, printable moving checklist. You can visit the iMoving website to download the form, print it out, and then fill in details regarding your upcoming move.
Checklists are so helpful during this time, as they allow you to better understand every task you must complete before you can leave your present residence. Your list can also include jobs to do when you first arrive at your new home.
Use the iMoving platform to smoothly relocate this year.