Total of 1 carriers in
Fort Washington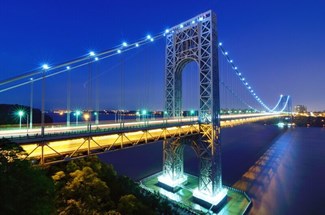 Fort Washington, MD Movers
A small city close to the nation's capital, Fort Washington is an attractive place to settle in the DC area. If you are planning a Fort Washington move for work or educational opportunities, you are likely experiencing the stress and hassles that everyone associates with the moving process.
With assistance from the iMoving platform, though, you can get through the big move without a hitch. Signing up on our website gives you access to a curated, up-to-date list of the best movers in Fort Washington, MD as well as other helpful tools and services.
Whether you are relocating locally or from another part of the country, we can smooth out the process for you. Connect with reliable, affordable movers in the area, receive binding quotes, and use our secure platform for payment. Move effortlessly with the help of iMoving.
How to Hire Local Movers in Fort Washington, MD
The struggle to find reliable local moving companies in Fort Washington, MD is extremely relatable. Unless you move every few years, you likely have very little experience in hiring movers. Differentiating between the services offered by various companies, or understanding which company offers the best value is probably not in your wheelhouse.
Luckily, you do not need to spend hours sifting through data on local movers in Fort Washington, MD. The team at iMoving has done all that work, and our platform is there for you to use for your upcoming relocation. Sign up for an account and begin searching for movers in your area.
You can sort through local movers in the Fort Washington region based on their availability, hourly rates, and other pertinent information. You can trust that iMoving has vetted every single company on the list, which means they are 100 percent licensed, insured, and trustworthy.
Find Value When Hiring Long-Distance Movers in Fort Washington, MD
Wanting to save money during a long-distance relocation is sensible. Even if you are working because of a higher-paying job, you likely have a lot of expenses. Relocation is expensive, between buying packing supplies, having your car transported, and paying rent on a new home or apartment. Allow iMoving to lessen some of your burden.
By using our platform, you can request services from the most affordable and highest-rated long-distance movers in Fort Washington, MD. All the companies on our platform have a stellar reputation, and you can request binding quotes from as many movers as you wish. Then you can compare those quotes to see where the best value is present.
Rather than trying to find long-distance moving companies in Fort Washington, MD through Google, you should trust iMoving to help. Our team vets all the long-distance movers on our platform, while you can communicate with those movers securely as well. Any quotes that come through are binding, while you can even pay a deposit for the move through iMoving.
The Cost of Movers in Fort Washington, MD
Not many people understand the full breakdown of moving expenses, which is why the iMoving state-of-the-art moving cost calculator is so helpful. We designed the calculator to help our site visitors determine how they can get the most value out of hiring local or long-distance movers.
The calculator explains how factors such as the distance of your move, number of belongings, additional services requested, and the date of your move may impact the total moving expenses. Then you can decide if there are ways you can adjust your plans to save money.
As an example, you could pack your belongings without the help of movers, relocate during the winter, and book at least six weeks in advance to get the best possible rates from top-rated companies.
An Overlooked Tip on Moving to Fort Washington, MD
You have likely read countless tips on moving to or from Fort Washington this year. One tip you may not have come across is to create a checklist ahead of your relocation.
The iMoving printable moving checklist should never leave your sight during the weeks before and after moving day. Write down every job of task you must complete, and tick them off as you finish them.
Having such a checklist on hand ensures that you do not forget any important task, and that your move goes smoothly.