Total of 1 carriers in
Lanham
Strongmen Moving and Storage
Lanham

Lanham, MD

3.85
7

Years in Business

1

Trucks

6

Workers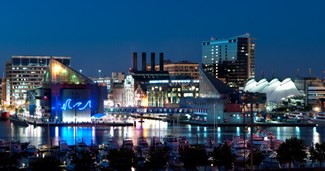 Lanham Movers
The small community of Lanham is located in Prince George's County, Maryland. The town is adjacent to Washington D.C. and Baltimore, making it a great place to live for those who want to be close to the amenities of a big city but don't want to live in one.
If you're planning a move to Lanham, you'll need to hire professional movers to help you with the transition. iMoving can help you find professional movers in Lanham, MD with our comprehensive database of the best professional movers in the business.
Check out how using iMoving makes hiring professional movers for your Lanham relocation easier and more affordable.
How to Hire Professional Local Movers in Lanham, MD
To hire professional local movers in Lanham, MD, you'll want to first verify important reputation and credential information that will ensure you are working with the best movers. You'll also want to read through reviews of moving services offered by our partners so that you can select one that best fits your needs.
Using iMoving's database of professional local moving companies in Lanham, MD, it's easy to compare different services and prices so that you can find the perfect fit for your move.
Not only do we list licensed and insured local movers, but we also provide many other valuable resources to ensure your move goes smoothly. With iMoving helping you plan, pack, and complete your Lanham move, you can rest assured that everything will go according to plan.
How to Hire Professional Long-Distance Movers in Lanham, MD
iMoving isn't just for finding local movers. We also can help you find and hire professional long-distance movers in Lanham, MD. Our long-distance moving partners offer unique services essential to completing long-distance moves, such as packing, car transport, and storage.
You can enjoy our money-back guaranteed binding quote protection when you use iMoving to hire one of the long-distance moving companies in Lanham, MD in our database. Combined, these two benefits ensure you won't be hit with unexpected fees or expenses during your long-distance move to Lanham and protects you from paying for sub-par services.
Get started planning your long-distance Lanham move by entering your moving details into iMoving's online quoting tool. We'll provide you with several binding quotes from our long-distance moving partners so that you can select the best one for your upcoming move.
What's the Cost of Movers in Lanham, MD?
Lanham movers charge by the hour for local moves and a flat rate per mile/pound for long-distance and interstate moves. Typically, local moves will total between $400-$2500, while long-distance moves usually total between $2500-$6000+.
In addition to fees charged for moving labor and the actual moving process, you may also need to budget for additional moving services that make moving easy. For example, those who don't have a lot of time may find that it is worth the extra hourly fees to have someone pack up their home for them.
To get an accurate quote for your upcoming move, enter your moving details into iMoving's online moving cost calculator. This tool will assess the specifics of your move and provide an estimate to help you better budget for your upcoming relocation.
Things to Know About Lanham, MD
Lanham is considered a very safe place to live. The most popular neighborhoods people live in include Seabrook, Glenn Dale, and Landover Hills. Furthermore, schools in the area are excellent, and commuting to or from Washington, DC, is a breeze.
Lanham has a mix of free and paid residential parking, so it may be necessary to secure a parking permit from the city in order to park a moving truck on-street in some areas. You may also need to organize utility hookups before arrival - especially if moving during the winter when the weather can be unpredictable. Download our detailed moving checklist for more helpful Lanham moving tasks that shouldn't be forgotten.
With iMoving helping you plan and execute your Lanham move, you can be confident that your move will go off without a hitch. Get started by entering your moving details into our online quoting tool to receive free quotes from the best local and long-distance Lanham movers.