Total of 1 carriers in
Salisbury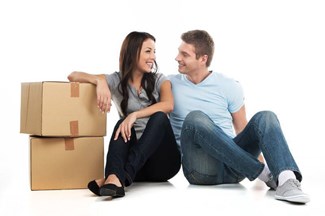 Salisbury Movers
Are you getting ready for a Salisbury, Maryland move? If you're trying to get everything in order for the process, it's likely that you have questions. What are your moving costs going to be? How long is it going to take to get everything done?
iMoving is here to help you figure out the options you have and need in relation to your move. Whether you're just hiring local moving companies or you need to trek across the country with cross country movers, iMoving has the resources you need in order to choose the best moving company for your purposes.
At the iMoving site, you have the ability to check out everything that you need and find options that make sense for your particular move. We are connected with dozens of moving companies throughout the entire United States, making it simple for you to find the right movers and hire them for your job.
It starts with us. We take the time to connect with as many moving companies as possible. Not only do we meet them, but we also make sure that they have a great reputation and that they do their jobs perfectly. That way, when you schedule movers through iMoving, you know you're only getting the best.
All you need to do is search our iMoving website with info like where you're moving to and what sorts of services you need. Then, our quote finder makes it really simple for you to get the moving cost estimate from several companies that we're working with. Then, you choose the company, pay through our website, and we take care of the details!
With iMoving, it's really easy to find movers, compare prices, and know that you're getting help from the top moving companies in your region. 
Moving Services in Salisbury, Maryland
What moving services do these sorts of companies often have available? Here are some of the most common services you'll find from these companies.
Packing and Unpacking: Are you overwhelmed with all of the moving boxes that you need to deal with? Did you know that some moving companies actually offer packing and unpacking services? They'll take care of everything – all you need to determine is whether or not the supplies are included in the cost.
Local Moving: Hiring local moving companies for your move should be simple, as most movers offer this at an absolute minimum. Local movers will offer moving services for up to 100 miles in distance. They charge by the hour and by how many moving professionals that they believe they'll need in order to complete your job properly.
Long Distance Moving: On the other hand, cross-country moving companies need a lot more logistical work in order to complete their tasks. More often than not, they are going to take care of long moves that require all sorts of items in order to be completed properly. So, your long distance moving companies are going to ask more questions. They charge by the mile and by the weight of the items that will be going with you to your new home.
Storage Services: Storage options are always a good thing to have available and more moving companies than ever offer these for their customers. They come in all sizes and are either charged by the week or by the month, depending on the company.
Other Options: Other services may include fragile moving services, selling moving kits, and renting trucks. You'll want to be sure to ask them about the services you may need when you're getting a moving cost estimate from them.
Simplify Your Move with These Tips
1. Complete the packing before moving day
Moving day is really busy, and you don't want to be caught in a position where you aren't done packing everything up. Instead, you want to make sure that everything is packed up so that the movers can load the moving truck as soon as they arrive.
2. Pay a little more for high quality movers
Don't just settle for the cheapest local moving companies that you can find. If you want to be sure that you are going to get everything done correctly, then you want to spend a little bit more money. Be willing to pay a big more and it'll go much more smoothly.
3. Pack decorative items and other strangely shaped things first
As you start putting together your moving checklist, be sure that you go ahead and mark down that your decorations and other such home décor items should be packed up before everything else. It's more difficult to deal with those things, so if you take care of them first, you'll have an easier time taking care of everything else properly.
4. Pack your cleaning supplies last
Even though you should be done with packing first, be sure that you do some spot cleaning after all of the boxes and such have been moved out.  There will likely be some excess dirt or dust from moving everything around. Then, pack those cleaning supplies up and throw them in the truck or your vehicle.
5. The items in one box should just be going to one room
As you load up your moving boxes, make sure that the items in that one box are going to be unpacked in one room. It'll make things less confusing and you won't waste energy walking between rooms when unpacking one box.
Things to Consider When Moving to Salisbury, Maryland
The Eastern Shore of Maryland is a popular place. With cities like Ocean City and Salisbury, there are a lot of opportunities to really enjoy what this area has to offer. The weather is almost perfect – hot summers, mild winters with snow on occasion. And, the school districts are known for low dropout rates and average to above-average test scores.
No matter where you are in Salisbury or anywhere else in the Eastern Shore, you are sure to have all sorts of opportunities to go to the beach whenever you want. With the beach come all sorts of things to do with your family and friends. Want to go out to eat? There are hundreds of places to go and eat, and you can get pretty much any type of food you could ever dream of: Italian food, Asian cuisine, or even off-the-beaten-path BBQ joints.
One of the best things about Salisbury is the fact that the cost of living is relatively low for this part of the country. Taxes are low (especially when compared to the rest of Maryland) and the average house value is just under $200,000, which is below average for the state and the country.
Another consideration is the job market. Maryland is known for its healthy economy, and Salisbury is no exception to that. Medical careers and educational careers are the most common within the city, but if you go outside of the city for work, you'll find that the hospitality industry is also booming. You've got a lot of opportunities if you move here.
No matter where your feet land in Salisbury and the surrounding areas of the Eastern Shore, you're sure to find a great career, a fair cost of living, and all sorts of great opportunities. It's great for families, young professionals, and retirees alike.