Total of 1 carriers in
Hackensack
Fragile Moving inc.
Hackensack

Hackensack, NJ

4.72
6

Years in Business

2

Trucks

8

Workers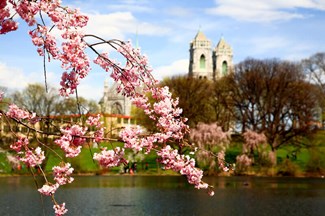 Hackensack Movers
Fun to say and even more fun to live in, Hackensack is one of New Jersey's most vibrant and historic communities. The city is home to many cultural attractions and offers excellent shopping, dining, and entertainment opportunities. If you're planning a move to Hackensack, you can count on iMoving to help you get there.
Our website is the most trusted when choosing and hiring top-rated movers in Hackensack, NJ. With tons of free resources and tools that make searching, comparing, and booking easy, we can help you find the perfect movers for your upcoming Hackensack move. Take a look below to learn more about how to find the right movers for the job at iMoving.
How To Hire Local Movers in Hackensack, NJ
Comparing local moving companies in Hackensack, NJ on iMoving makes finding the right movers easier and can also help you save money. When you use our platform to compare moving quotes from different moving companies, you can be sure you're getting the best price for your move.
Plus, iMoving offers added protection for your valuables by only listing local movers in Hackensack, NJ who are fully licensed and insured. This way, you can rest assured your belongings are in good hands during the moving process.
To get started, simply enter your move details into our online form. We'll then provide you with several free, no-obligation moving quotes from local Hackensack movers that fit your budget and moving needs.
How to Hire Long-Distance Movers in Hackensack, NJ
The process of hiring long-distance movers in Hackensack, NJ is similar to hiring local movers. However, there are a few key differences to keep in mind. First, it's important to make sure the long-distance moving company you choose is licensed to move household goods across state lines. Once you've confirmed the company's licensing, be sure to read customer reviews and compare moving quotes before making your final decision.
Remember that iMoving isn't just an excellent resource for finding long-distance moving companies in Hackensack, NJ - it's also great for paying for their services. All movers hired through our encrypted online booking platform come with a money-back guarantee and online tools for communicating with movers. These features make it easy to track your shipment, make changes to your move, and receive a refund if you're not satisfied with the service you receive.
How Much is the Cost of Movers in Hackensack, NJ?
Hackensack movers often price their services based on the weight/amount of your belongings, the distance of your move, and other factors such as the time of year and whether you require additional services like packing or storage.
Local moves will be charged an hourly rate of $40-$100 for the factors mentioned above. This means that you can expect to pay between $300-$2000 for moving labor, equipment, and additional services.
For long-distance moves, you will be charged based on the weight/amount of your belongings and the distance of your move. The average cost of a long-distance move will be $4000-$8000, depending on the type of movers you hire and the additional assistance you require.
To get an accurate estimate of your moving costs, enter your move details into our moving cost calculator. We'll provide free moving quotes from our vetted Hackensack moving partners that you can use to compare pricing and services.
Important Things To Know About Hackensack, NJ
Just because Hackensack is a small city doesn't mean you shouldn't prepare in advance for a move to or from there. By creating a moving checklist, you can ensure that your move goes as smoothly as possible.
One of the most essential tasks on your checklist should be securing parking for moving vehicles when they arrive. Like a lot of New England cities, Hackensack can be difficult to navigate due to its narrow streets and lack of parking. However, you can avoid this by arranging for a parking permit in advance or hiring a local mover who is familiar with the area and can obtain the necessary permits for you.
Wherever you are moving to or from, do what thousands of others have and trust iMoving to make your move as stress-free as possible.