Total of 1 carriers in
Montville
Van Express Moving & Storage
Montville

Montville, NJ

3.80
8

Years in Business

7

Trucks

20

Workers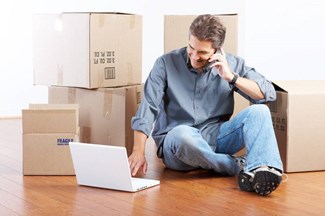 Montville Movers
Moving to new places is a fact of life for some of us and, because of that, you may be exploring your options and trying to determine what the best way to get everything done is going to be. How can you be sure that you get the resources that you need to get solid results? How can you find the best movers in Montville for your purposes?
iMoving is here to make that process just a bit simpler for you in the long run. We know that planning for a move already takes a lot of time and effort, and finding movers can make it feel like you've just got too much to do. So, iMoving takes the guesswork out of the process and helps you to find the best moving company for the job.
We partner with local moving companies in Montville and all over the country. And, we do a lot of research on the movers that we connect with. We only offer quotes from the best companies out there, so if you get quotes and schedule your move through iMoving, you're going to always get the best results and the best estimates for your purposes.
All you need to do is use our site to find the right movers for the job, and then schedule your move through iMoving.com. We'll take care of scheduling, payments, and whatever other facilitation services that you need. Then, that's it! Your move is scheduled and you can get back to other tasks that need to be done before moving day.
Moving Services in Montville, NJ
Packing and unpacking: Need some assistance in packing and unpacking? Then you want to be sure that you talk to your Montville movers. They can help you to get everything packed up and ready to go and unpack when you get to your new place.
Moving-adjacent services: Many movers also offer other services, including storage, special handling, and sales of packing kits. You can also search for these as you use the iMoving website.
Local movers: If your move isn't too far, then you'll find that a lot of moving companies in Montville will take care of it for you. These moves don't take long and they're often much cheaper than moving long-distance.
Long-distance movers: Long-distance movers have specialized tools, techniques, and tips that they can use in order to help you with moves of 100 miles or more.
Business relocations: Need to move your servers, furniture, and/or private items from your business's current location to your new one? Contact specialists to ensure that it goes smoothly.
Moving Tips to Save Time and Money
Be smart about when you schedule your move. There's a lot that you need to think about around scheduling your move. The minute you have a date, you want to schedule your Montville moving company so that they are ready to go. Be sure that you schedule it mid-week and/or mid-month so that you can get the best rates, too.
Keep, discard, donate. When you start with packing everything, you want to go on a simple pattern – determine what you want to keep, what you need to throw away, and what you want to donate. That way, you can be sure that everything goes where it should and that you aren't taking additional items with you when you try to move.
Put together an overnight bag. You may have some delays or you may have to schedule an overnight stay in the middle of a long-distance move. Have an overnight bag with essential paperwork, medications, extra sets of clothing, and whatever toiletries you need. It'll help you to be less stressed when you stop.
Make your bed when you first arrive. After your bed gets unloaded and set up, put the sheets on it. Why? Because you're going to be exhausted after a long day of working hard and moving everything, and you don't want to just fall asleep on an unmade bed. So, instead, make your bed first so that you can just rest at the end of the day.
Be ready to load on moving day. No last-minute packing! You want to be sure that you are ready to go as soon as the movers pull into your driveway. Be sure that every bit of your packing is completed the night before. It'll prevent delays and reduce your stress, too.
What To Know When Moving To Montville, NJ
Montville, better known as Montville Township, NJ is a lovely place to land if you're looking to live in Northern New Jersey. The township is actually North of New York City, and it takes about 70 minutes to get into the city if you're using public transportation to do so.
When you look at lists that show the top places to live in New Jersey, Montville is often toward the top of those lists. This township has worked hard to be a place for families to raise their kids safely. It's a fairly wealthy suburb (when compared to the other suburbs in Northern New Jersey) and the school district is one of the tops in the state. There are also a fair number of private schools that you can send your kids to if you wish to do so.
The local government is part of the reason for that – the boards are very involved in the community and they work hard in order to develop the type of community that they would like to live in and raise their kids in. As a result, there are a number of parks, libraries, and other public facilities that can be used by residents year-round.
If you want to get away from suburban life for a long weekend or a vacation, that's fairly easy as well. The Pennsylvania border is only about an hour from the township, and you're about the same distance from rural upstate New York as well. There are plenty of places to ski, hike, and just be a tourist if you're willing to drive a little bit.