Total of 1 carriers in
Maple Shade Township
Move IQ
Maple Shade Township

Maple Shade Township, NJ

4.35
6

Years in Business

1

Trucks

10

Workers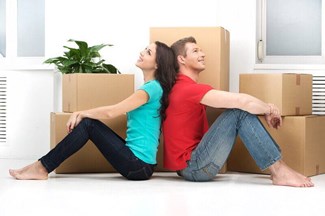 Maple Shade Township Movers
You know that there is a lot that needs to be done in regards to your moving plans. You want to be sure that you can work things out properly and find the best local moving companies for the job. But, how do you make that happen?
At iMoving, we help people like you to connect with the very best local or cross country movers so that you're able to accomplish your goals effectively. We know that it's important to get your move done correctly, so we do the hard work of finding the right movers for your purposes.
The fact is, our team at iMoving takes a lot of time to figure out what moving companies are best at what they do. We background check all of them and fully vet their employees so that you can feel confident every single time that you book a moving company through the iMoving website.
iMoving is a moving facilitation company; that is, we provide you with all of the tools so that you can find the best movers for your purposes while, at the same time, doing all that we can to ensure that it goes smoothly for you. We are the middle man – we take care of how money exchanges hands and we guarantee that you'll get the best service from any movers you hire through us.
What do you get in return? Peace of mind and low-stress moves. We know that there's so much you need to get done around your relocation, so we take care of the hard stuff so that you can get back to whatever else needs to be completed before then. Use our website and our services – you'll have the easiest moving day you've ever had in your life!
Moving Services in Maple Shade Township, New Jersey
Local Moving Services: If you're moving less than 100 miles from your home, then the people who will be assisting you are going to be local movers. Rates for local moving companies are typically sorted out by the hour and by how many movers you have helped you with the job in question. Local moves are normally going to be completed within a day unless you have a lot of large items or a generally large home.
Cross-Country Moving Services: If you need cross country movers, then it's likely that you're moving at least 100 miles away. These movers are used to driving long distances and they can sort out all of the logistics related to the process. They'll also have larger trucks and lots of experience related to moving long distances.
Business Relocation Assistance: Businesses have a lot of special needs in relation to moving to new places. In many instances, you will need movers that know how to take care of large electronic and/or mechanical equipment. They should also have the trucks and other vehicles necessary in order to haul those items safely. Plus, they excel at speed, so they'll do all they can to ensure that your business is moved quickly so that you can restart business ASAP.
Other Services: There are a handful of other services that you may be able to get from the local moving companies that you decide to hire for your job. For example, you may be able to rent trucks for your own jobs or rent storage units for temporary care. You may also be able to purchase moving kits or moving boxes from them as well. Lastly, you may be able to get packing and unpacking services and/or assembly and disassembly services from the company in question, as well.
What Can You Do to Make Moving Easier? Some Tips from Our Pros
Schedule some time off between moving in and starting work/school/etc.
One of the biggest mistakes that people make when they try to get ready for a move is that they try to do everything within a short period of time. The fact is, you're going to get tired and you are going to want to relax in between tasks. So, give yourself some down time if possible – you'll be less stressed and less exhausted.
Be smart about moving supplies
Moving supplies can end up being really expensive if you just buy them outright. As you put together your moving checklist, take some time to see what you can stack and store inside of other things in order to reduce the amount of space and supplies that you'll need. On top of that, you want to look at different offices and stores to see if they have any extra boxes that you can take for packing.  
Always compare prices between moving companies
Before you do anything, you want to check out your options and estimate moving costs based on the quotes that you get. Too many people just go with the first option that they get a decent price from, but sometimes, you aren't getting the value that you would get by paying the same (or a little bit more) from another company.
Have an overnight bag handy on moving day
Moving day doesn't always go as planned. Maybe you got stuck in a lot of traffic and you only had time to unload the truck when you got back. Or, maybe you decided that it would be better to go ahead and take one extra day to get out there. Either way, you're much better off having an overnight bag than getting into a situation where you have to dig through the truck for stuff.
What Do You Need to Know Before Relocating to Maple Shade Township, New Jersey?
Found in Burlington County, Maple Shade Township is a little town with a population of around 20,000 as of the most recent census. With humid summers and cool to cold winters, this 3.83 square mile patch of land is only about 20 to 30 minutes outside of Philadelphia, which gives the Township a bit of a suburban feel.
Maple Shade Township is average when it comes to the cost of living in New Jersey. For example, what $100 in groceries looks like in most of America is going to cost about $106 in New Jersey, but around $103 in Maple Shade Township. Most other costs fall about the same in comparison to national averages.
There are plenty of places to shop in and around the Maple Shade area, which makes it a great place to go if you're into the shopping scene. Public transportation makes it easy for individuals to get pretty much anywhere in Southern New Jersey and, of course, into Philadelphia.
Maple Shade is a solid place for families to reside. The public schools are on average with other suburban schools in New Jersey. Not only that, but there are plenty of parks and recreational areas for families to enjoy together. The library system in Maple Shade and the surrounding areas are also robust, and are continually updating their programming for residents.
Maple Shade Township is a very popular place to live for those who work in Philadelphia. There are some manufacturing plants, medical jobs, and various other industries that you may be able to get started with within the actual township. Overall, there are a number of opportunities available, making it a good choice for young families and single professionals that are looking to live somewhere in Southern New Jersey.