Total of 1 carriers in
Merchantville
Superior Moving
Philadelphia

Philadelphia, PA

4.44
37

Years in Business

0

Trucks

100

Workers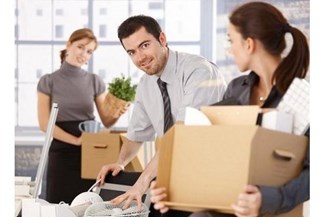 Merchantville Movers
Have you been looking for a Merchantville moving company that can make your move as smooth as possible? Maybe you're looking for a company that is able to help you sort out details and that can offer a variety of options that will make your move easier.
iMoving is here to give you a hand with the process of finding the best local moving company. We do a lot of work in order to connect with the best of the best in Merchantville movers because we believe that our customers deserve to have the best services possible. The partners that we work with are background checked and we do our best to ensure that they have solid reputations.
By finding partners to work with, we make it really easy for you to get quotes from reliable movers. Our site allows you to put in your information about your move and what sorts of services you're looking for from a moving company. Then, we give you quotes from the companies that match your needs best.
The best part? You can schedule your move and take care of things like payment through our website as well! We're a moving facilitator, so we make sure that things are done correctly and that you'll be able to get everything done for your move with as little hassle as possible. iMoving is here for you from the first step until the last box is loaded into your new home.
Moving Services in Merchantville NJ
Residential Moves: Moving to a new home? Residential movers make it simple for you to get everything loaded and ready to go to your new place!
Commercial Moves: Are you looking at business relocation? If so, then you want to be sure that you get solid advice and help from pros that know how to carefully move the electronics and office furniture that your business has.
Local Moves: Local moves are usually considered to be 99 miles or fewer from the origination point, whether that's a home or a business.
Long Distance Moves: Long distance moves are 100+ miles away, and require more planning and organization.
Other Moving Services: Many movers offer a variety of moving services like white glove options, storage facilities, packing and unpacking, and more. These typically have additional fees associated with them.
5 of Our Favorite Moving Tips
Schedule your move as soon as you have a date: You don't want to get stressed out because you made the choice to connect with a Merchantville moving company at the last minute. So, instead, you want to be sure that you schedule your move as soon as you have a moving date that you want to hit. You'll feel relieved that one thing is out of the way.
Ask movers to load anything you need right away last: This allows you to make sure that it's the first thing that is going to be unloaded from the moving van or truck. Many movers comply because they are there to help you make the job easier, and order of unloading (and where things get unloaded) is a part of that.
Tape any miscellaneous parts for furniture to the furniture: Put screws and other small pieces inside of your Ziploc bags. Then, be sure that you label them well. They will usually stay taped to the furniture, but you want to have it labeled just in case it slips off while you're moving stuff.
Use a color-coding system for labeling boxes: If you want to really stay organized, color code everything that you box up. Each color should represent a room in your home, and it really does make a difference for you and your movers. It's easier to sort out where things need to go and it'll take a lot less time to get everything unloaded and unpacked.
Take pictures of the back of your electronics: Not the best with electronics? One of the best ways to ensure that you're able to get everything hooked back up in the way that it originally was hooked up is to take a picture of the back of your device. That way, you can use it as a visual aid and connect it all correctly when you get to your new place.
What to Know When Moving to Merchantville NJ
Merchantville used to be an unknown town in the general area of Cherry Hill and Moorestown (suburbs of Camden). It suffered from the same issue that many manufacturing towns did after manufacturing got moved out of the States, but that's not the case anymore. After a tough couple of decades, Merchantville has really been on the "up and up."
About two hours from New York City and less than a half-hour from Philadelphia, this small town is filled with nice neighborhoods. As a part of their improvement over the years, they have worked to make public transportation more accessible and reasonably priced. The city council has also done a lot of work with the public school board and the school districts have also been improving as time goes on.
There are a lot of great activities to enjoy in both Camden and Philly, which makes Merchantville an ideal place for people who enjoy any number of hobbies. The Adventure Aquarium is one of the best in the state, and there are a number of historical places that you can go and visit in both Philly and Camden. If you're working in either city, Merchantville is a solid place to go and plant your feet.
As with most of New Jersey, you can expect the cost of living to be a little higher, but the income that you will make working here is going to more than makeup for it. With endless job opportunities and lots of places that you can go to advance your career, both young businesspersons and families are going to benefit if they decide to move to Merchantville and make a living there.