Total of 1 carriers in
Tenafly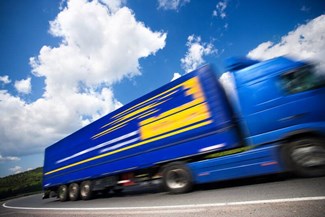 Tenafly Movers
Getting prepared for any sort of move takes a lot of preparation, and you want to be sure that you do what is necessary and that you work out details in a manner that makes sense. So, as you start to look for Tenafly moving companies, how can you be sure that you find the right one and that you've got everything in order as well?
Finding top Tenafly movers is simple when you connect with iMoving to make it happen. We are a moving facilitation company – that is, a company that oversees every aspect of your move while also ensuring that you are satisfied with it. We help to connect you with movers that are reliable and ensure that you've got the resources you need to be successful with your move.
If you use iMoving for your moving facilitation services, then you will also be backed up by our guarantees and you can feel confident that we've got your back. We've done a lot of research to determine that every single one of the professional local moving company partners that we connect our clients with are affordable, trustworthy, and able to complete their jobs with no problem.
All you need to do is do a search via our website. We'll give you quotes from several of the best local or long-distance moving companies in Tenafly. Then, you can schedule them with ease and ensure that you've got exactly what you need set up for moving day.
It really is that easy to use iMoving to ensure that you've got the tools and resources necessary to make your moving day go off without a hitch.
Moving Services in Tenafly, NJ
Packing Services: Need help with packing and unpacking your items? Many movers offer a variety of services related to packing so that your move goes more quickly. They may also provide sales of specific packing kits (which usually include labels, boxes, tape, and other necessities for packing items).
Local and Long-Distance Movers: Local moves usually take an afternoon and are less than 100 miles in distance. Long-distance moves go past that and could take an entire day and up to several days to complete.
Business Relocation Services: Businesses have a lot of special needs during the moving process, so it's essential that you hire a Tenafly moving company that has expertise in moving businesses with ease.
Other Misc. Services: Other services provided by movers can include disassembly/assembly of furniture, fragile item moving (also called "white glove services"), storage options, and a variety of other services associated with the moving process.
Moving and Packing Tips and Tricks
Start organizing for your move sooner than later
Many people make the mistake of waiting until the last minute to try and get their move sorted out. It's much better to go ahead and get started as soon as you know that a move is on the horizon. That way, you have time to get rid of stuff that you may not want to take with you and you can get everything done without stressing out.
Have a checklist and an inventory list
Having checklists and inventory lists can help to keep you on track while you're accomplishing your goals. The inventory list can also be really helpful when you get connected with your Tenafly movers because it gives them (and you) something that they can follow when it comes time to unload at your new place.
Pack decor ASAP
Packing décor is a big first step in moving. It's not essential stuff and, 90% of the time, it is shaped oddly, which can cause problems when you are trying to pack it later on. Take the time to pack your décor first and you'll not waste time trying to fit it in at the last minute.
Consider hiring someone to watch the kids and/or pets on moving day
If you're taking care of a local move, then it may be a good idea to get a babysitter or pet sitter to keep everyone safe and out of the way. If you're doing a long-distance move, consider talking to a family member or friend and seeing if they can come with you to give you a hand.
Use plastic wrap
Plastic wrap is a great way to secure things and make sure that you aren't going to end up with leaks or other issues. You can put it over dressers, on top of toiletries, and more. Have some on hand and you can make packing much easier and less messy.
Learn More About Tenafly, NJ and the Surrounding Areas
Tenafly, NJ is one of the best places to live in the entire state of New Jersey. With their suburban feel, their solid schools, and their commitment to families and small businesses, it's a great place to get started with your life. Many residents of Tenafly commute to New York City because they're less than 10 miles away, and the public transportation is solid.
With a current population of around 15,000, this small suburb feels like a small town while giving you all of the conveniences of your typical suburb. With a unique downtown area and plenty for kids to do after school is done for the day, you'll discover that Tenafly is one of the safest, most dependable places that you can live if you're going to live in the northern part of New Jersey. Basketball courts, grocery stores, restaurants, and other forms of entertainment are plentiful here, as well.
Travel to and from Tenafly is simple, as well. It's not too far from the New Jersey Turnpike, which stretches the entire length of the state. So, even if you have a meeting or convention in Philadelphia, it only takes a short amount of time for you to get onto the Turnpike and get there. You can also get to rural areas of upstate New York and northeastern Pennsylvania with ease. As a result, many people who reside in Tenafly will take summer trips and even have summer homes in those regions.