Total of 1 carriers in
Highland Park
Top Level Moving & Trucking LLC
Highland Park

Highland Park, NJ

3.85
1

Years in Business

0

Trucks

5

Workers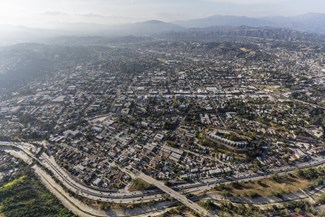 Highland Park, NJ Movers
The best way to avoid anxiety and stress on moving day is to prepare in advance for your relocation. If you have never hired movers for a relocation, you probably are not sure where to start.
Rather than aimlessly searching for movers in Highland Park, NJ on a search engine, utilize the iMoving platform. Our website makes it effortless to find affordable, dependable, and versatile movers to handle a local or long-distance move.
You can use iMoving to browse a list of all the top-rated movers available in your area. Connect with any one of these dependable movers to ensure your upcoming Highland Park relocation is a successful one.
Conveniently Hire Local Movers in Highland Park, NJ 
Finding a company to handle a local Highland Park move is easier said than done. While there are plenty of local moving companies in Highland Park, NJ, knowing which ones are reliable is another matter.
Rather than spending hours combing through information about various movers, you can use iMoving to streamline the process. We vet all the movers on our platform by assessing their insurance and license information, reading customer reviews, conducting interviews with their personnel, and learning about their business history.
If you are hoping to hire local movers in Highland Park, NJ for a cross-town move, then you have come to the right place. You can sign up for an iMoving account, search for movers that are available on your ideal moving day, and request quotes from the ones that seem the most appealing.
Find Quality Long-Distance Movers in Highland Park, NJ 
The iMoving platform is the ideal website to use when you want to find and hire long-distance movers in Highland Park, NJ. At iMoving, we thoroughly vet every company on our platform, which allows you to hire any of the listed movers without worrying about their reliability.
Aside from making it easier for you to hire long-distance moving companies in Highland Park, NJ, iMoving has other features you may find useful. We allow customers to reach out to movers and communicate with them through the platform. You can even put down an initial deposit and pay for the entire move through iMoving.
Another useful feature of the iMoving platform is that every final moving quote you receive from a relocation company is binding. Unless you request additional services on moving day, you will not pay a different rate to what you are quoted.
Discover the Cost of Movers in Highland Park, NJ 
Finalizing the plans for your Highland Park move means getting a good understanding of how much your move will cost. Rather than trying to guess how much money you may need to put aside, you can use the moving cost calculator on the iMoving website.
Our calculator makes it effortless for you to understand the most important factors in determining the cost of a move. Factors such as moving truck size, number of personnel needed on moving day, the services you request, and the distance between your origin and destination play a significant role in the final cost.
Now that you are more aware of how moving expenses are broken down, you can take steps to lower your relocation cost. For instance, you could downsize your belongings or pack everything yourself to move within budget.
Moving to Highland Park, NJ Has Never Been Easier 
A popular place to live that is just a train ride away from Manhattan, Highland Park, NJ is the perfect place to raise a family. As you take your final steps in relocating, you may want to use the iMoving website's moving checklist to ensure you are not forgetting any important steps.
Using a checklist allows you to write down every action you must take before relocating. Given how busy you will be in the next few weeks, you may easily forget to close a utility account or forward your mail. The printable checklist ensures you are on top of everything.
By using all the tools available on the iMoving platform, you can navigate your Highland Park move without any hassle. Hire the best movers for the job, pay them through iMoving, and kick off your new life on the right foot.