Total of 2 carriers in
Metuchen
East Coast Van Lines
Metuchen

Metuchen, NJ

3.83
12

Years in Business

11

Trucks

15

Workers
Traditional Express
Metuchen

Metuchen, NJ

3.30
5

Years in Business

16

Trucks

30

Workers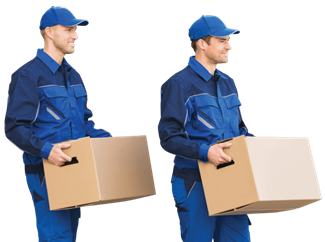 Metuchen Movers
Preparing for moving day takes time and effort and, because of that, you want to be sure that you're doing the best that you can in order to stay ahead and get everything worked out. How can you ensure that you do things right? Are there ways to work everything out?
Finding the right Metuchen movers is a great first step in making sure that you've got everything together and without a lot of issues. There's so much that needs to be considered that you want to take your time and sort out what it is that is most important in regards to your needs and how you want to accomplish your move.
iMoving is here to give you a hand with that. As a moving facilitator, we take a lot of time working out details and ensuring that you've got the tools that you need in order to get quotes, find solutions, and know that you've got everything ready to go. We connect with only the best Metuchen moving companies and partner with them so that we can make finding movers and getting quotes from them as simple and low-stress as possible.
We've made our iMoving.com site as user-friendly as possible, and all the local and long-distance moving companies in our network are vetted thoroughly on a continuing basis so you can be confident that the movers you choose will do an excellent job.
Not only do we provide you with outstanding local moving companies and accurate quotes, but then you can even schedule your move through our website. Easy, right?
Moving Services in Metuchen
Long Distance Moving Options: Have a bit of a hike to your new home? Long-distance movers do everything they can to make your move go smoothly. 
Local Moving Options: Local moves are usually classified as moves less than 100 miles from your current destination – in your current town or county, or maybe the next one over. Local movers get the job done fast and efficiently.
Packing and Unpacking: Packing and unpacking aren't possible for everyone, so many movers offer packing and unpacking services for an extra fee.
Commercial Moves: Business relocations take time and planning, and many of our moving partners have the skill and training to make that happen for you.
Other Moving Services Offered by Movers: Storage options, white glove services, the sales of moving supplies, and a variety of other services may be available based on the moving company you choose.
What Can You Do To Make Your Move Easier? A Few Tips from Our Pros
Delegate Tasks When Moving Out and Moving In
If you have family members assisting with your move, be sure that you delegate tasks. You don't have to do it all on your own! Instead, let them know what it is that you need to get done and you'll find that it's a whole lot simpler to sort things out and finish them.
Organize and Label Based on What Room They're Going to In the New Place
Your home is likely arranged differently than what you have in your current space. Be sure that you have that in mind when you're labeling things. For example, if something is currently found in your basement, but it's going in a children's playroom in the new space, then label it "playroom."
You need lots of Ziploc Bags
Plastic baggies make it easy for you to keep screws, nuts, and bolts together when you're disassembling furniture and other items. Put all of the little bits and pieces from a particular item in the same baggie, and then label the baggie. You can tape it to the item, if possible, in order to keep things together more easily.
Make your Beds First
When you get to your new place, be sure that you make your beds first. You're likely experiencing quite a long day, so you want to be able to hop into your bed and relax when you're done. If the bed is already made, it makes it a lot easier to do that.
Sort out Electronic Devices Carefully
If you have the original boxes that you bought them in, use those to transport – it'll be safer and you'll have fewer problems finding the right box. Also, when you disconnect everything, be sure that you take a picture of how it's set up – it'll give you a visual aid when you put it back together.
What to Know Before You Move to Metuchen NJ
When you're looking for somewhere to move that's near New Brunswick, New Jersey, you may come across the small suburb of Metuchen. This middle to the upper-middle-class suburb is a quiet little place, which is well-appreciated when you compare it to the rest of Northern New Jersey.
Public transportation in this area is quite useful, like most of Northern NJ – you can get to New Brunswick's downtown area in 15 minutes or so with a $2 train ride. If you're heading to New York City instead, your trip is going to take you anywhere from 45 minutes to an hour, depending on what day of the week it is. Schedules are easy to find and you can get weekly and monthly passes if you want.
Metuchen is a very family-focused area, and you'll find that there are quite a few activities that are held by public libraries and the local school system. The school system is above average for Northern New Jersey, which is another reason why many families have made the choice to move here instead of some of the surrounding areas.
The downtown area is reminiscent of what you'd see "back in the day"; most places close by 9:30, there is a lovely town center and the entire downtown is filled with small businesses. If you're looking to start a small business in this part of New Jersey, Metuchen is a great choice due to their average property taxes and how friendly locals are to the new businesses in the area.
If you're looking to live near New Brunswick, but you want that small-town feel, Metuchen is definitely a great choice to consider for a new home.