Total of 2 carriers in
Woodbridge Township
Keira Moving
Woodbridge Township

Woodbridge Township, NJ

4.40
5

Years in Business

2

Trucks

16

Workers
Green Line Movers
Woodbridge Township

Woodbridge Township, NJ

3.80
8

Years in Business

3

Trucks

3

Workers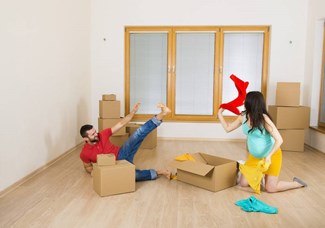 Woodbridge Township Movers
What's on your mind about moving day? If you're like many people out there, you have a lot of questions and you want to be sure that you get the very best Woodbridge Township movers that you can find. How can you be sure that you're able to achieve this goal?
At iMoving, we know what you need and we want to help you find the resources that will help you to achieve those goals more easily. We are a moving facilitation service – that is, we're a company that deals with organizing and sorting out information and details around the moving process by connecting you with local moving companies.
Our partner companies are some of the best in the business. We've done a full vetting on every single one of them and we make sure that they are going to be the best option available for any clients who may choose them. Every single iMoving partner moving company in Woodbridge Township has well-trained, reliable movers and can help with your move easily.
iMoving helps you to get quotes for your move and we'll do everything that we possibly can to help your move to go smoothly. You can get quotes, schedule, and even pay your moving company through the iMoving site – it really is that simple to get it all done via our site.
So, what are you waiting for? Start searching for your Woodbridge Township movers and schedule them instantly via iMoving – we can't wait to serve you and make your move go easier than you ever imagined that it could!
Moving Services in Woodbridge Township, NJ
Packing and Unpacking: Are you going to need assistance with packing your stuff up and unpacking it at your new place? Many moving companies in Woodbridge Township offer this for an additional fee.
Local Moving: Local moves are typically defined as moves that are less than 50-100 miles (depending on the mover) from the home of the person who is moving. Some moving companies may adjust this depending on how far their company is from that home.
Long Distance Moving: Long distance moves are 100+ miles from the home of the person who is moving. These moves can take an entire day or they could end up taking several days to complete and may require more assistance from more movers from the company.
Commercial Moving: Businesses relocate all of the time, and moving companies that work with these businesses should be trained as to how to care for private info, servers, and other electronic info.
Other Moving and Packing Services: Other services may include disassembly/reassembly, white-glove services, storage unit rentals, and a variety of other options that customers may need.
Some of Our Favorite Packing and Moving Tips
Always have an overnight bag ready to go
Anything can happen while you're trying to move, so you want to be prepared for anything. Having an overnight bag ready to go can ensure that you have medications, a change of clothing, and other necessities if there is some sort of delay or other issues that arises during the moving process.
Label and color-code everything you can
When you're packing up your items, put labels on everything and make sure that things are color-coded as well. Not only can this help you to work out what it is that you need to do, but you can tell your movers what your system was so that they are able to put everything in its proper place as well.
Purge while you pack
Many people make the mistake of just packing up everything that they have. It's a much better use of your time and energy to purge while you're packing. You can get rid of all sorts of things that you never use and you don't have to drag it all over with you.
Schedule time off in between move-in day and starting your job or school
Don't go right back to work or school if you can help it. Give yourself a day or two off in between and you'll feel a lot more relaxed and settled in before getting back to your daily grind and everything that comes with that.
Pay a little more to get the best movers
Don't just go for the cheapest moving company that you can find. It's a much better use of your money to spend a little extra so that you can ensure that you've got the best, most reliable option for your investment. It'll reduce your stress and the job will be done more effectively.
What Should You Know Before Your Move to Woodbridge Township, NJ?
Like most of Northern New Jersey, Woodbridge Township is a great place to live if you're going to be commuting into the city. As you may expect, it's a very urban area that is complete with all of the things that you could ever want there. They put a lot of time and effort into their infrastructure and they try to make it simple to commute to NYC whenever you wish to do so. Some of the trains only cost a few dollars to ride, too.
The two most popular places to go in the Woodbridge Township area are the two major malls – Woodbridge Center and Menlo Park. They're two of the largest malls in the entire state, so traffic around those malls can get sort of hectic depending on the time of day and what day of the week that you're traveling to the area. If you live near either of these malls, you'll want to be sure that you give yourself an extra 10 to 15 minutes to get to where you are going.
With a population of around 100,000 persons, this area has all sorts of job opportunities, both in NYC and outside of it. The area is always growing and they are working to make the area more appealing for small businesses and for families. This includes tax breaks, affordable options for buying older, unused buildings, and adding new programs at local schools for families and children. These will continue into the future, which is why Woodbridge Township has become a thriving community over the past decade or so.