Total of 2 carriers in
Kearny
US Prime Movers
Clinton Hill

Clinton Hill, NY

3.83
6

Years in Business

6

Trucks

21

Workers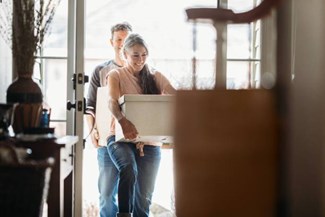 Kearny Movers
Worried about how you're going to find the right Kearny moving company for your move? Don't worry – iMoving is here to assist you. We're a moving facilitator that is well-trusted throughout the entire country because we're committed to helping people like you when it comes to sorting out what local moving company meets your needs best.
At iMoving, we facilitate moves – that is, we provide you with the resources and information that you need in order to choose a high-quality moving company in Kearny and then schedule your move. So, instead of wasting hours and hours trying to get quotes and figure out who you're going to go with for your move, you can get on iMoving.com and take care of it in short order.
We work to provide accurate quotes for your move, allowing you to feel pretty confident when it comes to actually choose the local or long-distance Kearny mover that you want to work with when it's time for your move. We'll give you all of the information about the moving company and let you know what services they offer that apply to your move. Then, you choose who you want, schedule them, and pay through us. It's that easy!
iMoving is here to make sure that you aren't nervous or stressed about your move – you have so much that you already need to take care of, so why should choosing your Kearny movers take up so much of that time? Head to our quote search today and see why people trust us to coordinate every part of their move in an effective way.
Moving Services in Kearny, NJ
Business Relocation: Is your business moving to a new place? Commercial movers can keep information private and electronics safe throughout your whole relocation process.
Local Home Moves: Many people move within the same time, and local movers come to your home and take care of that move within a few hours.
Long Distance Home Moves: If you're picking up and moving far away for a job, school, family, or another reason, you need movers that you can depend on to execute every aspect of your move with ease.
Storage Rentals: Need to rent a storage unit because you aren't ready for move-in? Or are you getting a smaller home? If you need storage, a lot of moving companies offer storage units for rent as a side business.
Moving Supply Purchases: Looking to buy boxes or moving supply kits? A handful of larger companies can help you to do so.
Other Options: Packing and unpacking, white-glove services, and other miscellaneous options that are related to moving are often available from these companies.
Moving Tips
Label as Much as Possible: You don't want to move into your new place and start scrambling to try and find your clothes or the bedsheets. Be sure that you label absolutely everything – whether it's through a checklist, a color-coding system that tells you what room something should go in, or some other method. You'll be glad that you did.
Don't Box Up Your Valuables to Go On the Truck: While you will have insurance that covers the items that go in the truck, you don't want to be stressed about them all day long. So, instead of getting stressed, just bring your valuables with you in your vehicle. It'll be safer and you'll be much less anxious.
Order Enough Moving Supplies and Boxes: Too many people try to save money here, but it's important to make sure that you have enough in terms of moving supplies and boxes that you'll be taking with you. If you end up having extra, you can either take them with you for later on or you can give them to others who may be moving to a new place, too.
Heavy Items – Small Boxes: The heavier that something is, the fewer of it that you'll want in one box. For example, books – so many of us make the mistake of packing too many in one box, and then the boxes are too heavy to carry. You want to take it slow and make sure that you don't hurt yourself while you're trying to pack.
No Packing on Moving Day: You want everything to be done before moving day. You may have a couple of stray things in the bathroom or bedroom that need to be packed, but otherwise, you should feel pretty confident that everything is ready to go.
What to Know About Kearny, New Jersey Before Moving
Found just outside of the city of Newark, Kearny is a suburb that is continually growing and expanding. Kearny was originally a factory town; it was an epicenter for the clothing industry during the 19th century.
As with many areas of New Jersey, the factories started to close down and then the economy changed to something completely different. Nowadays, most of the jobs you'll find for people in and around Kearny include healthcare (and other "helping" professions), the sciences, and labor-based jobs (plumbing, electricians, etc.).
If you're into sports, you're in the right place. Many Kearny residents will root for New York-based teams until you get to hockey. Then, the Jersey Devils (NHL team) has won everyone's hearts. And, when it's not hockey season, Kearny residents can go into Newark and see all sorts of concerts, theatre performances, and more at the Prudential Center. It's a pretty busy place to go all year long.
While it's not a very diverse area, there are a lot of New Jersey favorites here in terms of food – there is a diner on almost every corner, or at least it feels that way. There are always delicious things to try, or you can go back to your old favorite, a classic burger, and fries.
Kearny and the rest of the Newark metro area are really improving when it comes to its image. More families are moving to the area, and it's a lot safer than it used to be. As a result, the school districts are getting better and many more people are sticking around for years to come. If you're going to be working in Newark or starting a small business, Kearny is a solid choice.