Total of
1
movers in
Beltsville
Compare Offers
What are You moving?
How does it work?
| | | | | | | |
| --- | --- | --- | --- | --- | --- | --- |
| Create Inventory | | Compare Offers | | Book Your Mover | | Bon Voyage |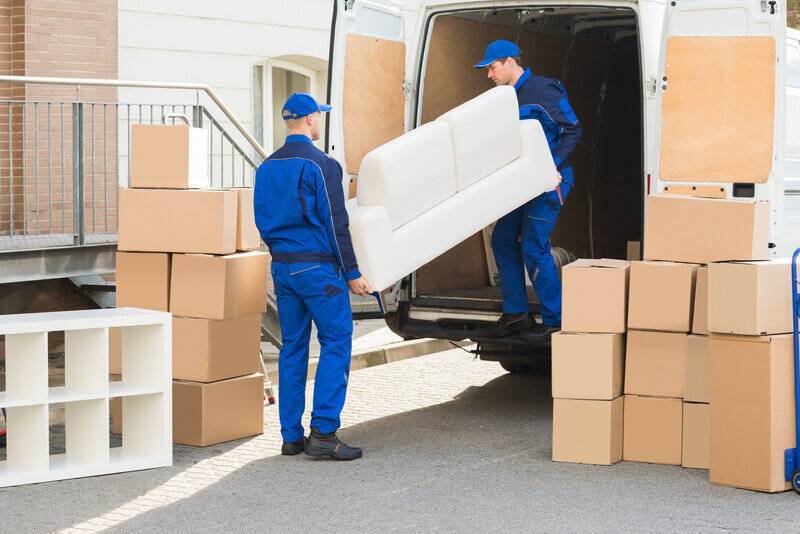 Beltsville Movers
Preparing for any move is something that can really take a lot out of you, and if you're preparing a million other things, you may feel nervous about the time it will take for you to ensure that your stuff gets to where you're going.
So, what are you supposed to do? How can you make things a little bit easier for yourself? iMoving is here to give you a hand! As a moving facilitator, we can help you to connect with the right Beltsville, MD moving company so that you can get everything taken care of in a manner that makes sense.
We connect with moving companies all over the nation, helping you to find what you need in a way that fits your budget and reduces your stress. Every single local or long-distance Beltsville moving company that we partner with has a great reputation and they work hard to ensure that you've got everything necessary so that you can make solid decisions and know that you're not going to be overpaying or stressing out over trying to get the right mover.
iMoving.com is built to help you sort out which mover is the right choice for you by providing you tools that match moving companies with your needs and give you accurate quotes. You can find all sorts of long-distance or local movers in Beltsville, MD and you can feel confident that all will be reliable, trustworthy and good at their job because of our rigorous vetting process. At iMoving, we only work with the best!
Moving Services in Beltsville, MD
Long-Distance Movers: Many of the movers that we work with are long-distance moving companies. These movers know the ins and outs of the process and have the licenses and other qualifications to handle moves that cross state lines.
Local Movers: If you're only moving across town or to a different part of the state, local movers can usually get the job done quickly and for an affordable price.
Moving Businesses and Warehouses: Commercial moves, which include businesses and warehouses, take a whole new level of expertise and the tools needed to execute the move are often more complex. If you're looking at a business move, be sure that you indicate it during your search so that we can give you more accurate quotes.
Packing and Unpacking: No time to pack your stuff? Many movers in iMoving's network offer packing and unpacking alongside their standard moving services.
Other Moving Services You May Find: Some other moving services may include offering packing supplies and kits for purchase, white glove services, storage, and a variety of other options that may help your move go more smoothly.
Making Your Move Easier with These Tips
Moving doesn't have to be a stressful thing! Other than scheduling your moving company with the help of iMoving, there are a number of other things that you can do to make it easier. Here are some tips to try.
Scheduling Your Move: When you know that you're moving and what the exact dates are, you want to be sure that you choose your moving company and schedule the move ASAP! Don't delay, because you want to be sure that you get the best prices and that the Beltsville moving company you choose won't already be booked for the dates you need.
Sort Your Stuff: As you start packing, be sure that you take a little time to sort things out as best as you can. You want to pack room by room, and then be sure that you separate items into what you're taking, what you're giving away, what you're throwing away, and what you're donating. That way, you can ensure that you aren't going to waste more money moving stuff that you'll just get rid of shortly after your move.
Don't Procrastinate: Too many people wait until the last minute to tackle the packing, organize shutting off utilities and scheduling new utilities to be ready, lining up new medical care, and all the other things that need to happen before moving. Instead, you want to start off as early as possible. That way, you aren't scrambling and getting really stressed out when it gets closer to your date. The faster you deal with things, the easier it will be to get everything done.
Get Creative. Packing is a process, but it's one that you can do well if you get creative. Use clean socks to stuff hollow knick-knacks, use clean towels as extra protection in your fragile boxes, and use spare bags and other items you may have just packed away to carry other stuff. Save money and time by being creative.
What Should You Know When Moving to Beltsville, MD?
Beltsville is a suburb found in the heart of Prince George's County, often referred to as PG County by locals. Found in the very busy, populated Baltimore-DC Metropolitan area, Beltsville is a former manufacturing town, so you'll find some older warehouses in the area.
One of the most well-known features of Beltsville is the Agricultural Research Service, which is the part of the USDA that does testing and research in-house. The center covers over 14,000 acres of land and is the largest food and dairy research center in the entire world. As a result, many people who live around the city are employed by the USDA in some way.
As with many busy suburbs, you'll find different neighborhoods throughout the area. Many of them are safe, middle-class neighborhoods with spaces for children to play and activities so that people can get to know each other. The educational system (elementary through college) is good due to its proximity to the University of Maryland and the resources available for parents and professionals. 
Beltsville is surrounded by some interesting locations. College Park, which is the home of the University of Maryland (Baltimore) is only about 5 miles away (about a 15-minute drive due to traffic problems). Hyattsville is about 10 miles away, and they have multiple parks and outdoor spaces to visit. A ride on public transportation can take you into either city – Washington or Baltimore – within an hour or so. Because of that, you will have a ton of access to cultural, historical, educational, and/or family-friendly experiences to enjoy.