Compare Offers
What are You moving?
How does it work?
| | | | | | | |
| --- | --- | --- | --- | --- | --- | --- |
| Create Inventory | | Compare Offers | | Book Your Mover | | Bon Voyage |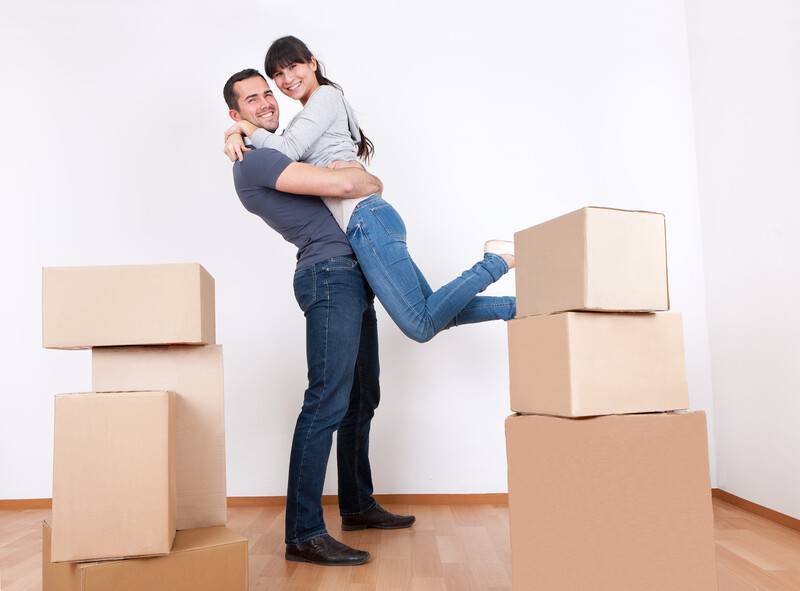 Woodcliff Lake Movers
Getting moved into a new building, whether it is for a home or a commercial business, can be a complicated and stressful process. There's a lot to juggle and the process can be expensive if you're handling all of the details on your own.
When you visit iMoving.com and book one of our moving companies in Woodcliff Lake for your move, you won't be on your own. Our network is filled with fully vetted and trustworthy movers that provide various moving services to make your move as seamless as possible.
If you're looking to save time and money on your move, get a quote here on iMoving.com by entering information about your move into the specified fields. Once you've made an inventory of your items, you will gain access to a number of movers in Woodcliff Lake that have been thoroughly checked by our iMoving team and have the expertise to make sure all of your items and services are delivered to your satisfaction.
If you've heard the horror stories about moving scams and price jacks, you can relax when booking one of our moving partners. We keep your payment protected and don't release your money until we know that your move has been successfully completed and you're satisfied with your experience.
If you have any questions or concerns about your move, we provide 24-hour customer service to take care of you and your move. You can speak to a representative to learn more about services, get answers to questions you have, and get additional information about iMoving.
Moving Services in Woodcliff Lake, NJ
Complete Packing, Loading, & Unpacking: If you're physically not able to handle packing, don't have the time, or just want the pros to do it, we have many Woodcliff Lake movers in our network that can handle basically the entire process. They offer complete packing services, loading services, and even unpacking services to make settling into your new abode easier.
Intrastate Moves: Local, or intrastate, moves can be handled with precision by the local specialists in our iMoving network. Whether you move across town or a couple of miles away, one of our local moving companies in Woodcliff Lake can make the process simple and fast.
Interstate Moves: Interstate moves, or moves outside of the state, require specific licenses and documentation. Whether your move is to a nearby state or from coast to coast, our long-distance moving partners have been verified and have all the necessary requirements needed to get your items to their intended location.
Storage: Is there a time lag between when you need to move to your new location and when your new lease or house closing takes effect? Many of our partners can provide secure storage facilities for your belongings until the new place is ready.
Moving Tips
Protect cosmetics using cotton balls & plastic
If you have a lot of cosmetic items that need to be transported, getting from one place to the other without any damage can be a challenge. To avoid powdered items, such as eyeshadow or blush, place cotton balls inside of the containers to keep them pressed own and in place. For liquids, take the top off and place a square of plastic over the opening. Replace the lid and you won't have to worry about foundation or lotion spilling.
Use smaller boxes for heavier items
Although you may be tempted to stack all of your books into a single large box, this can make things difficult on the day of your move. Larger boxes may topple under the weight when they're carried, leaving your items in a messy heap. As a general rule, you should pack heavier items into smaller boxes and save larger boxes for lightweight items that are difficult to carry separately.
Label boxes thoroughly
Many people think that it's enough to write the room that the items in a box are from. However, this system can get confusing when there are several boxes labeled for a single room and you have to open each one to find what you need. Instead, label boxes with the room and the items the box contain. This allows you to know exactly what is in each box and makes unpacking more efficient.
Hire a babysitter
If you have children in the household, moving can be very hectic. If you're not up to running around and making sure your kids stay safe and out of the way of the moving crew, getting a babysitter or leaving them with a close friend or family member until things settle down is a good idea. Once things have gotten a bit calmer, you can be reunited with your loved ones and complete your move in relative peace.
Things to Know About Moving to Woodcliff Lake, NJ
Woodcliff Lake, NJ is one of the most beautiful places in New Jersey you could live in. It has a small population and a suburban feel to it, making it an excellent place to settle down. There are plenty of amenities in the area, so residents can enjoy their time and relax in their own neighborhood.
If you've never seen an apple orchard, you're in for a treat when you get settled into Woodcliff Lake. The area is home to several orchards with apples, pumpkins, and other delights that make for a fun time with the family. You can get a unique experience on your tour and learn new information right in your new home. You may also get to sample some of the local fresh produce, which is a treat on its own.
If you have children in your household, you can be confident in their educational experience. The schools in the area are excellent, with great averages and an extensive array of extracurricular activities. Your children, no matter their age, will be able to make friends and form connections in this pleasant little suburb. There are several high schools, a middle school, and an elementary school located in the area that you can choose from.
The area's natural beauty cannot be forgotten, as Woodcliff Lake is gorgeous and holds true to its name. It surrounds the Woodcliff Lake reservoir and contains several parks and bodies of water, such as Silver Lake and Whites Pond. It's a peaceful and relaxing place for the entire family, whether they're young or old.
If you're ready to start the process of moving, use the quote tools here on iMoving.com and get going. iMoving makes finding reliable and reputable moving companies across the US convenient, affordable, and easy.