The 8 Tips To Find Pro Movers In Houston
Houston is a very large city, and many businesses are in competition to offer services in the city. However, you can separate cheap Houston moving companies from professionals with advanced research.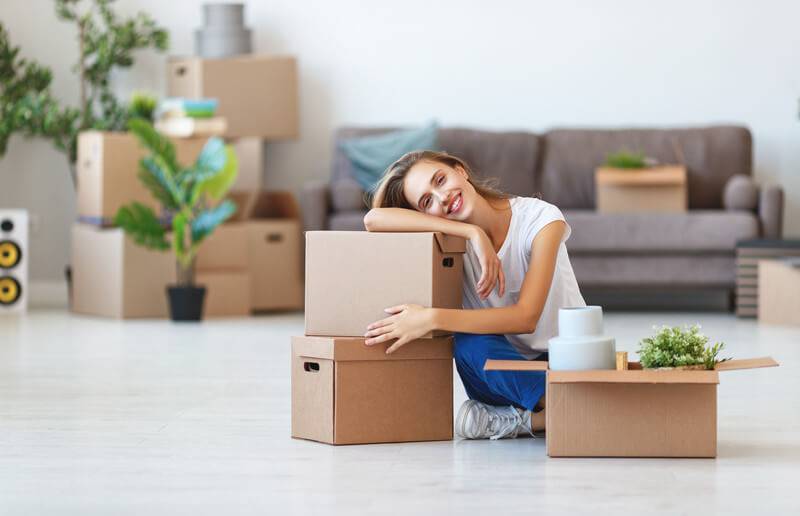 Houston is a very large city, and many businesses are in competition to offer services in the city. However, you can separate cheap Houston moving companies from professionals with advanced research. It is crucial to find out if a company you trust with your household belongings is legitimate.
There are certain things to consider before you choose a moving company in Houston as there are many of them in the city. You need to know how to locate top-rated movers that will meet your specific needs and request what they offer to check their time availability.
You should be able to get the right moving company for you based on the factors mentioned. You definitely need the services of a moving company, whether you are moving from one city to another or just performing cleaning of a college apartment. Going with the right moving company in Houston is very important, especially when you have to move expensive furniture and greater value items.  
Note that the moving company you decide to go with will be taking care of your highly valuable belongings. You certainly want to hire an experienced company that can pack, load, transport, unload, and unpack the items that make up your home.
The following 8 tips should be considered when doing research to choose a moving company.
1. Talk to Reliable People for Recommendations
Your first source of information on moving companies should be your family, friends, and trusted coworkers. Ask for their recommendation for any moving company they had experience with. It is more likely that you find people with a bad moving experience unlike searching for reviews on Yelp or Google, where you can find many ratings on moving companies. You will get more reasonable insight into what a moving company stands for through recommendations by your closest people.
2. Use Online Reviews to screen Recommendations
Once you have a list of recommendations from your closest people, use online reviews to dig deeper in order to discover the good and ugly experiences of previous moving customers. A popular moving company in Houston with a long history of service will undoubtedly have many customer reviews.
Going through other people's experiences will help you gather more information to further help with your decision.
3. Know the Services you need
Our needs are not the same when moving. Some people only need a moving company that can load and unload the moving van or moving truck. Others look for people who offer additional services like packing, unpacking, storage, as well as the ability to buy packing supplies and materials from them.
You may require more services when you are moving with kids and/or pets than you do when you move alone, or with a spouse or roommate. You absolutely need insight into the amount you are willing to spend when researching Houston movers. If you already figure that out while doing your search, you will be able to choose between whom to talk to and who to ignore without wasting time completely.
4. Credentials and Company Accreditations
The state of Texas requires every moving company in Houston to be registered with the Texas Department of Motor Vehicle, the Department of Transportation of the state, as well as the USDOT. Moving companies that cross state boundaries are also required to register with the Federal Motor Carrier Safety Administration.
Although it is always nice to start from a company's website, you might not get more information about the company on its website than you will on a third-party website. 
Search for a company that has a good rating history with the Better Business Bureau. You can also crosscheck the top 100 moving companies in Houston, which are often published by city organizations.
Three types of insurance will be offered by trustworthy local moving companies in Houston, namely cargo, liability, and accident. Make sure the Houston moving company you choose offers this three insurance for more protection for you and your household things.
5. Look for Well-Maintained, Long-Term Success
You are allowed to check on new business, but you can only be sure of a good moving experience from a mover that has been offering successful moving services for a long. You will want to hire a moving company that has offered service consistently with reasonable rats and is reputed for keeping people's belongings in the same condition.
You still have other factors to consider, but you want to hire a moving company with a long proven record of reliability and successful moving.
6. Price Awareness - know the rates
Although you may find a lower offer attractive due to your budget, it may not be as attractive when your household belongings are delivered broken or greatly damaged. Even though the price doesn't ascertain the quality of service a customer will receive, rushing for the lowest offer without researching the above-listed factors may cost you more.
7. Find out the best fit for your Move
You must clearly understand the unique parts of your move even as you check these tips when choosing a mover. The mover you choose to hire must be able to take care of these unique aspects, regardless of the size and distance of your move.
Ask questions specific to your move and make sure the mover's choice can attend to your moving needs. You might ask the following questions: 
Is the moving truck big enough to hold all my belongings?
Can the moving company provide me with packing supplies if needed?
Is the moving company available when I conveniently need them?
8. Check for the Red Flag
There are moving scams for sure. Dishonest moving companies do take advantage of un-cautious customers annually. Make sure you verify a moving company's license, service history, and physical location (consider a company that provides PO Box as the only address a red flag). Don't fall into the trap of a moving company that requests for a substantial amount (above 20%) of money as a deposit.
Be sure to ignore any company that shows a red flag when you are performing research and continue your homework until you get a dedicated, reliable, reputable, and trustworthy moving company that has been in the business for a long time.
There are many moving companies in Houston, and the competition here is tough. Save yourself from searching through the many options and request free moving estimates from trustworthy local moving companies which have verified a history of customer satisfaction. 
Frequently Asked Questions
Why bother to hire professional movers?
There are varieties of reasons that people prefer to hire professional moving companies for their move. Some people like the time and energy-saving factor, while others enjoy the additional help as they don't have anyone to help them with heavy lifting and driving. The option is also sometimes easier. Moving companies also have the relevant tools and equipment needed to transport your things safely.   
How much is the cost of moving to Houston?
Most movers here charge an hourly rate which can average from $69 each hour for a 2-man crew up to $100 per hour for a 2-man crew with costly weekend move with some movers, some Moving companies charge an hourly rate of $85 for a 2-man crew and $110 for a 3-man crew. 
What does a "professional" mover mean? 
A professional mover is any person that is working with a moving company that possesses the appropriate licensing and is a bonded state(s) in which they serve. In summary, if it is someone that offers moving service and that possesses the license to operate, then the person is regarded as a professional mover and can offer you the best possible moving service.  
Do you pay movers before the move or after?
Popular moving companies will not request cash or any huge amount as a deposit before they move you and your household. Payment is generally payable on delivery. Paying in advance puts you with little or no control over when your household stuff will get to your destination. If you have to pay, make sure you use a credit card in order to be able to tackle any fraud activity. 
Why is the moving quote process so important? 
The quote process allows for certain things. Firstly, it enables the movers to know in advance the number of belongings they are going to move and the logistics surrounding your move. The process is also helpful for you as it will enable you to receive a dollar amount so you can easily budget for the amount your move will cost you. 
Should you purchase moving insurance?
Why is moving insurance a must-get for you? Consult your insurance agent about the policy you currently have to know what it covers during your move before you purchase any moving insurance. Your household items should be covered while they are in your current home, on the move, and in storage facilities.  
Conclusion
People have been relocating in and out of state, as well as to another country for many years. When you choose the right moving company in Houston, you may be able to permanently remove any hassle and stress from your move. Advance thorough research can save clients a lot of time, money, and energy on their move.