Total of 1 carriers in
Webster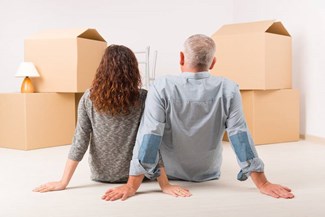 Webster Movers
So, you're getting ready to move to the fun town of Webster. You're probably full of all kinds of emotions, excited over the move to a new location, but probably nervous and stressed out about the move itself. This is completely normal, as absolutely no one in the world loves the moving process.
Luckily for you, however, you don't have to go through the moving process all by yourself. You have a whole arsenal of trusted and reliable moving companies at your disposal. That's right, you've got iMoving by your side. iMoving has done all the hard work ahead of time, compiling a network of only the best local moving companies across the nation.
At iMoving, our mission is to help make your move affordable, simple, and most importantly of all, stress-free.
All of the Webster movers in the iMoving network have been carefully vetted, thoroughly reviewed and background checked, and every single one has come highly recommended from previous customers, offering up great reviews and positive moving experiences.
With iMoving, you can take the guesswork out of finding a good moving company. Instead of hoping that you're working with a trustworthy company, you can move with confidence knowing that each one of the local or long-distance moving companies in Webster we partner with is the best of the best. Most importantly of all, our moving partners are customer-focused, kind and professional, and dedicated to what they do.
Moving Services in Webster, TX
Not only are our mover partners professional and dedicated to their jobs, but they also offer a variety of services to help make your move as easy and stress-free for you as possible. Whatever you need help within your moving process, our Webster movers are sure to offer a service that addresses your needs.
Full Packing Options: We all know how it feels. You're staring at your house and all your possessions, filling up with dread and anxiety at the prospect of having to pack all this stuff up on your own. Have no fear, however, because our iMoving partners offer whole house packing options to take the stress of packing up all of your stuff off your shoulders, allowing you to focus on other, more important tasks.
Storage: It's a simple fact of life, sometimes we just need to store something away. This is especially true when moving, particularly when your new digs aren't ready for you to move in yet. If you need storage, you won't have to look further than one of our movers for the solution. Many offer climate controlled and pest-free storage options for you to take advantage of before, during, or after your move.
Local and Long Distance Moving: Many people aren't aware that there are all sorts of laws and regulations about hauling things long distances. This won't be a problem for your move, though, because when you work with an iMoving partner for a long-distance move, you have the added bonus of knowing that all of our movers are fully licensed and qualified to move you anywhere in the country.
Commercial Moving: Folks who own a business and want to move it to a new location know the stress that commercial moving brings with it. Don't worry, though, because iMoving mover partners offer commercial moving solutions to bring your business and all of your business assets with you safely to your new company location.
Special Handling: Do you have something that needs a little extra attention and care when it is being moved? Not a problem! Our mover partners are aware that everyone has something that may need some special handling, and they offer services that address this issue.
Move With Confidence With These Expert Tips
Want to simplify your move even further? Check out some of these moving tips from the experts to make your move easier and more stress-free for you.
Utilize plastic wrap to avoid potential leaks: Do you have anything that could spill out in the moving van? You can use plastic wrap to address this issue, making anything that could spill (like shampoo bottles or something else) a little more leak-proof.
Have a game plan for moving day: When the big day arrives, you don't want to be stuck without a plan. Consult with everyone who is helping you out on moving day, as well as your moving company, ahead of time so that everyone is aware of the game plan.
Don't rush: Avoiding rushing will actually save you time. This way, you have time to double-check every important aspect of your move, and you will also be able to make sure you didn't accidentally leave anything behind. Like they say, "you can't rush perfection!"
What to Know About Webster, TX
Once you arrive in your town of Webster, you're surely going to want to check out all the amenities it has to offer you. You're in luck, too, because Webster is a town that is chock-full of things for your whole family to enjoy.
People who are looking for a fun day outside will enjoy playing golf with family and friends at the Topgolf Webster facility. Maybe you want to have a drink and enjoy games in an arcade sort of setting? If that sounds more like you, you will want to check out Main Event Entertainment, offering all sorts of fun activities, as well as an open bar.
Looking for something fun to do with the kids? Check out the Houston Party Playland, full of toys, ball pits, and so many other fun playground activities for the kids to enjoy. The whole family can also have a fun day at the Putt-Putt Fun House, where you can test your mettle against your family playing spirited rounds of putt-putt golf.
With several fun things to do for your whole family to enjoy, these are just a few of the things that Webster has to offer you.
There is plenty more for you to discover in Webster, so don't procrastinate! Get in touch with an iMoving moving company today, and you will be moved out to your new home in no time.