Total of 1 carriers in
Addison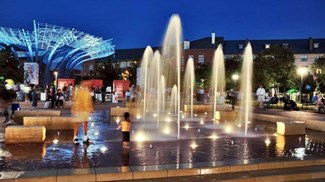 Addison Movers
It's finally happened. You've made the decision to move and start a new life in the Dallas area, and you couldn't pick a better place than Addison, Texas. There's just one problem, you have to actually accomplish the move. Now moving is a problem, because it certainly takes a lot of time to get things going.
Managing your time, sorting out all the logistics, figuring out how long it takes to pack and box everything up - it's almost a spreadsheet worthy task that might drive people mad. But thankfully, the right local moving company can make the problem a lot easier, and finding the ideal mover through iMoving is the best way to do it. 
Our company is able to get the logistics handled for you, and you can rest easy knowing that all of the data, planning, cost, and boxing can be done by the movers in our network. Imagine being able to make the decisions once and find the moving company that can handle your move without any trouble.
The long distance moving companies in Addison, TX we work with are all experienced and highly qualified professionals that you can trust to do a good job. We do lengthy research to vet the movers and provide the tools to easily obtain quotes from the Addison mover that best meets your requirements. No stress, no time wasted calling multiple companies and checking qualifications, and we keep you connected to that mover until your move is completed to your satisfaction.
Moving Services in Addison Texas
Full packing services: How do you pack up your antique clock collection to keep it safe during transport? Do you not have enough boxes for your items? Well, full packing services can get your items securely packed. Your mover can come over and help you get difficult or fragile items packed with their many years of experience. Then they'll be kept safe during the ride.
Disassembly services: When you move large items like appliances, large bedframes, or an oversized sofa, it can become a lot harder to get them out the door than you might think. It takes time to get the items dissembled, and if you aren't the type of person to take stuff apart, a mover can help you out.
Special handling: Some items just can't be touched with untrained hands. Family heirlooms, priceless collectibles, antiques, and the like often need to be handled with more care than your average mover can give you. If you have these types of items, then connect with one of iMoving's partners that are equipped to provide special handling services.
Helpful Moving Tips
When it comes to keeping your Addison move less stressful, there are a few hacks that will keep everything flowing easily for you.
One of the hardest things about moving is packing, and unless you are a professional packer, you might have some problems making sure everything is kept safe for the trip. First, make a list of everything that can be considered fragile and put it aside.
Wrapping everything in bubble wrap can be a good idea, but there are some other ways to keep your valuables safe. First, you can stuff smaller things in socks and gloves to make durable baggies. If you've got wine glasses, for instance, you can wrap them in socks before boxing them up.
When packing fragile items, make sure to stuff them snugly inside the box and make sure there is no wiggle room. Some of the worst damage from moving comes when the truck hits a bump and the items slide around. Keep them packed up tightly to ensure that they remain still when bumps happen.
If you have larger items that have to be dissembled, then take the items apart and make sure they all go into the same box so you can easily put it together when it arrives at your new home. You don't want to search ten different boxes for ten different pieces and then not be able to put them all together when the time comes. Label the boxes and take pictures if you must, but you should have a knowledge of where everything is without having to do much searching. Or even worse, wondering if a box was left behind.
Inventory management of how many boxes you have and the goods inside of each box will become a valuable skill during both the loading and unloading process. Work on your inner micromanager skills for the move.
Good Things to Know About Addison Texas
Addison is a very interesting area for native Texans and newcomers alike. It's filled with natural parks and recreation centers for those who love the outdoors, and also boasts over twenty weekends filled to the brim with entertaining events. There's the WaterTower theater that holds various plays and attractions for everyone to see, the Circle Park which plays host to several outdoor events, and the Cavanaugh flight museum that has a fine collection of aircraft and planes.
If you love Christmas, and who doesn't, there is a massive Galleria mall that holds the country's largest indoor Christmas tree, and even has an ice skating rink in the middle of all the shops and restaurants. The rink is probably worth a day trip in its own right!
Finally, the Addison Improv Comedy Theater and Restaurant is always packed with comedy and some great talent. It takes dinner and a show to a whole new level and really allows for people to unwind and just laugh out loud while having a great meal. Or if you have more of musical love, the Dueling Piano Bar features two pianists singing and dueling one another musically, with the audience joining in on the fun.